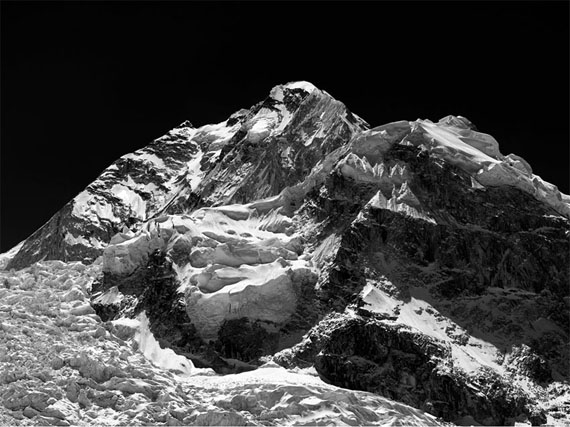 LANDSCAPES
Exhibition: 13 Nov 2014 – 28 Feb 2015
Thu 13 Nov 18:00

BILDHALLE
Stauffacherquai 56
8004 Zürich
+41 (0)44-5520918
info@bildhalle.ch
www.bildhalle.ch
Wed-Fri 12-18:30, Sat 11-16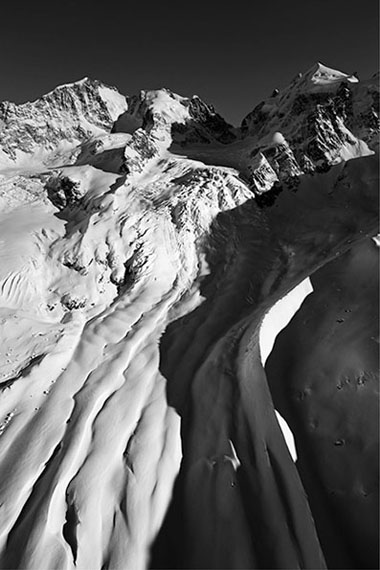 Robert Boesch
"LANDSCAPES"

Exhibition: 13 November 2014 – 28 February 2015
Opening: 13 November, 6pm
He is known as a photographer of mountain scenery, but he is much more than that. Robert Boesch loves and admires nature, and stones in particular – whether a single boulder, a hill, a whole mountain range, or the expanse of the entire visible earth crust. The sky looms above, horizons frame the scene. We call it firmament of universe – this airy, transparent realm in constant motion that complements Boeschs' earth.

The inexhaustible cosmos of appearances is faced by one, who knows how to recognize these moments at just the right time and capture them with his camera before they are lost forever. But he is no apologist, awestruck by what he perceives, he is not one to elevate or exaggerate. You could rather call him a "realist", like Ferdinand Hodler. His pictures exude a kind of self-evidence, without lacking a sense for the spectacular and majestic.

Robert Boesch, photographer, geographer, mountain guide, has worked for 30 years as a freelance photographer in the fields of advertising, tourism and industry. His photos are regularly published in such magazines as Stern, GEO, Der Spiegel and National Geographic. Besides, Boesch has published numerous books. His work has been included in national and international exhibitions. He is Ambassador of the company Nikon. In the year 2009 he was awarded the Eiger Special Award fo his long-term commitment to alpine photography. On his expeditions, he travels the seven continents spending most of the time in the mountains. In 2001 he climbed the Mount Everest in his function as photographer and cameraman. He has dedicated himself to landscape photography over the last few years.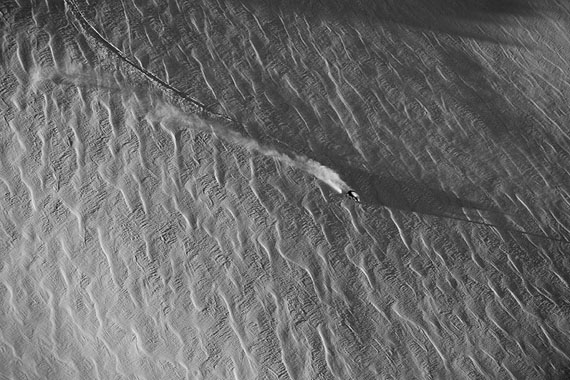 Robert Boesch
"LANDSCAPES"

Ausstellung: 13. November 2014 bis 28. Februar 2015
Eröffnung: 13. November, 18 Uhr
Als Bergfotograf ist er berühmt geworden, aber er ist weit mehr als das. Robert Bösch ist zuerst ein Liebhaber der Natur, ein Erdwanderer, der die Kontinente mit offenem Blick bereist und unermüdlich nach Bildern sucht. Er liebt die Steine – ob ein einzelner Brocken, ein ganzer Berg, ein Massiv oder die ganze sichtbare Erdkruste. Darüber wölbt sich der Himmel, zeichnen sich Horizonte ab. Wir nennen es Firmament oder Universum; dieses luftige, transparente, sich immerfort bewegende zweite Reich bildet die Ergänzung seiner Erdwelt. Dem unerschöpflichen Kosmos der Erscheinungen steht einer gegenüber, der die Momente im richtigen Augenblick zu erfühlen und mit der Kamera festzuhalten weiss, bevor sie unwiederbringlich vergehen. Dabei ist er kein Apologet, der in Ehrfurcht erstarrt, kein Überhöher oder Überzeichner. Man könnte ihn, wie Ferdinand Hodler, eher als Realist bezeichnen. Seinen Bildern haftet etwas Selbstverständliches an, auch wenn sie gleichsam einen Sinn für das Erhabene und Spektakuläre beweisen.

Robert Bösch, Fotograf, Geograf, Bergführer, ist seit 30 Jahren als freischaffender Berufsfotograf tätig. Neben Aufträgen aus Industrie, Werbung und Tourismus arbeitet er für Zeitschriften wie Stern, GEO, Spiegel und National Geographic. Er veröffentlichte zahlreiche Bildbände. Seine Bilder wurden im In- und Ausland in verschiedenen Galerien und Museen ausgestellt. Robert Bösch ist Ambassador der Firma Nikon. 2009 erhielt er den Eiger Special Award für sein langjähriges Schaffen im Bereich der Alpinfotografie. Seine Reisen und Expeditionen führten ihn auf alle sieben Kontinente, wo er vor allem im Gebirge unterwegs war. 2001 bestieg er für einen Auftrag als Fotograf und Kameramann den Mount Everest. In den letzten Jahren beschäftigt er sich intensiv mit der Landschaftsfotografie.