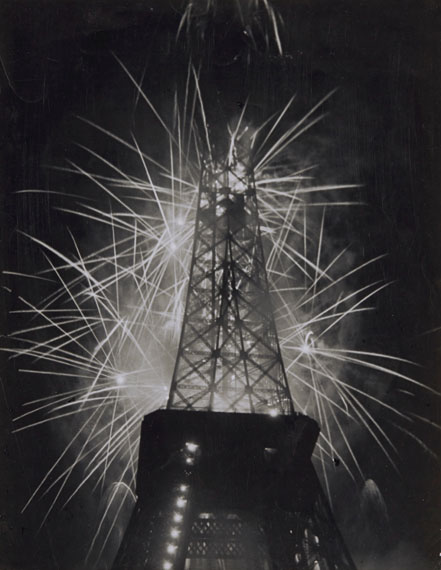 Collection Kaspar M. Fleischmann
Auction:
Thu 13 Nov 18:00
Christie's Paris
9 avenue Matignon
75008 Paris
Mon-Fri 10-18

CHRISTIE'S Paris
9 avenue Matignon
75008 Paris
+33(0)1-40768585
smichell@christies.com
www.christies.com
Mon-Fri 10-18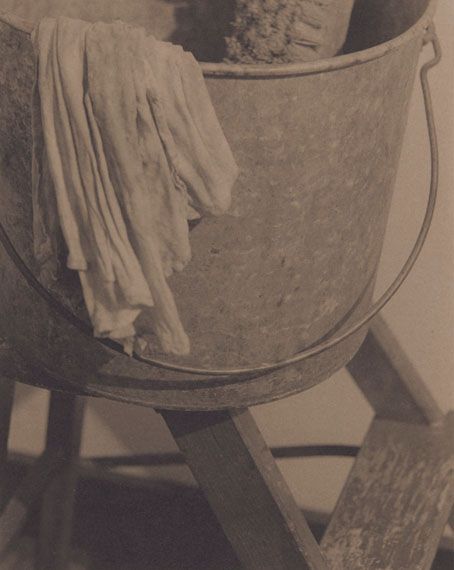 To coincide with the Paris Photo international fair, Christie's Paris is proud to present the collection of the former Swiss art dealer Kaspar M. Fleischmann, to be sold in two sessions with the proceeds going to the Center for Studies in Theory and History of Photography at the University of Zürich. The first session on 13 November includes 154 prints by photographers as diverse as Eugène Atget, Heinrich Kühn, Ilse Bing and Richard Avedon with a very fine portrait of Charlie Chaplin as well as Brassaï, Ernst Haas, Walker Evans and Germaine Krull.

Elodie Morel, Head of sale: "We are very honoured by the trust that Mr. Fleischmann has placed in us. This major collection brings together some rare and unique photographs assembled in the course of a life that Kaspar Fleischmann devoted to promoting and arousing interest in photography at a time when it was still almost non-existent."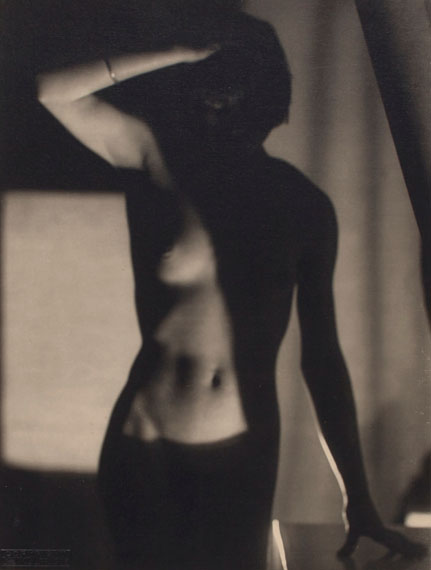 The Kaspar M. Fleischmann collection to benefit the University of Zurich photography centre

When Kaspar Fleischmann opened his Zur Stockeregg gallery in 1979, there was still relatively little interest in photography in Europe. He then embarked on a sustained effort to make people aware of this still completely unknown medium; to educate new collectors and develop their awareness of photography. He would organise more than 140 exhibitions during his career as an art dealer, one of the very first of which was devoted to the work of Berenice Abbott.

Fleischmann then concentrated on the work of the great masters of the 20th century so that his gallery became one of the most important in Europe. He helped with the creation of Paris-Photo and with that of the AIPAD Photography show in New York while giving his support to the creation of a Photography section at the Basel Art Fair. An economist and ethologist by training, he made numerous donations to the Zurich Kunsthaus and the Winterthur Fotomuseum. Thanks to the Dr. Carlo Fleischmann foundation, Kaspar Fleischmann made possible the creation of study centre for the theory and history of photography at the University of Zurich Institute of Art History.

The Kaspar M. Fleischmann collection will be dispersed in two sessions and is expected to raise a total of between €2,079,000 and €2,980,000.

The first session on Thursday 13 November comprises 154 lots including prints by Eugène Atget and Heinrich Kühn for the most classical as well as Richard Avedon with a very fine portrait of Charlie Chaplin from 1952 (estimated €80,000 – €120,000). Most of the photographs are prints from the 1920s to the 1950s including twenty-seven prints by Ilse Bing from the 1930s showing views of Paris, New York and Amsterdam (estimates between €5,000 and €20,000), eleven prints on Paris by Brassaï (between 3,000 and 20,000 euros), 12 magnificent prints of the transfer dye period from the 1960s by Ernst Haas around 8,000-12,000 each. The session will also present works by Drtikol, Walker Evans, Raoul Hausmann, Germaine Krull as well as Paul Outerbridge. Star lots include the complete 50 volume set of the quarterly Camera Work: A Portfolio by Alfred Stieglitz (estimate: €150,000-€200,000) published in 1910. This is probably the only complete copy owned in Europe.

Two outstanding prints by Edward Weston will also be placed in the auction spotlight. One with the title "Head of an Italian Girl" portrays the artist Tina Modotti, and was made using the palladiotype process in 1921 (estimate: €150,000 – €200,000); another "Pyramide del Sol, Mexico" is a platinum print of the period (estimated €50,000 – €70,000).