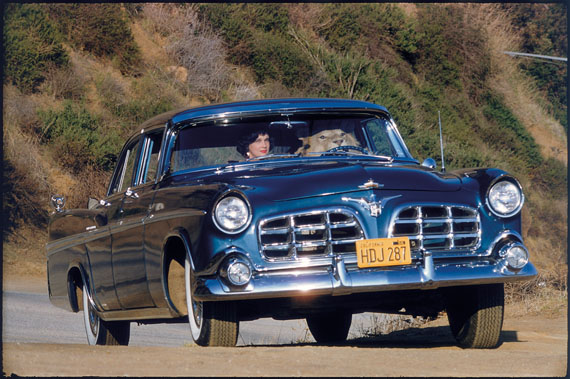 KOLOR
25 years in focus gallery
Exhibition: 11 Jan – 25 Mar 2015
Sat 10 Jan 18:00 - 21:00

in focus Galerie
Hauptstr. 114
50996 Köln
+49 (0)177 -3202913
galeriefoc@aol.com
www.infocusgalerie.de
Tue-Fri 16-19, Sat 11-15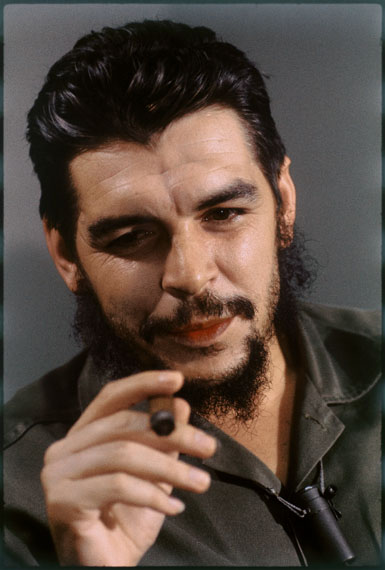 25 years in focus gallery

Elliott Erwitt
"KOLOR"

Exhibition: 10 January – 25 March, 2015
Opening: 10th of January, 6-9 pm
Prof. Klaus Honnef introduces in the color work of Elliott Erwitt.
In focus gallery will celebrate its 25th gallery annivesary in January, 2015. In Germany there are only few galleries who have presented more than 25 years in a continuous work photography as art. During the past 25 years the gallerist Burkhard Arnold introduced in more than 140 exhibitions beside famous photographers as for example just passed away Lucien Clergue, Bruce Davidson, Elliott Erwitt, Franco Fontana, Greg Gorman, F.C. Gundlach, Thomas Hoepker, Susan Meiselas, Marc Riboud, Willy Ronis, Jan Saudek or Jeanloup Sieff also many new talents like Peikwen Cheng, Thomas Kellner, Vadim Gushchin, Arno Rafael Minkkinen, Hans-Jürgen Raabe, William Ropp or Susan Dobson partly for the first time in Germany.

The jubilee exhibition in January, 2015 will show as a worldwide premiere photographs of one of the most famous photographers in the world. These are photographs of a full working life which have waited till this day in the archive of the artist only to be shown in this exhibition.

Erwitt, who became famous for his black and white ironic-intelligent street and dog photographs did now together with the gallery owner Burkhard Arnold a selection of 45 important colour works. These photographs were never shown before in an exhibtion and were printed the first time.

"Colour is describing. Black-and-white it is interpreting", according to the photographer in his own words. Elliott Erwitt works double-tracked. On the one hand he works, particularly in colour for consignments and the advertisement and on the other hand he devotes himself in his spare time to his hobby, informal wandering around with his Leica. The so resulted black-and-white work are those for which he is best known today. Now worldwide first the coloured works are presented in the in focus gallery in Cologne, Germany.

The exhibition carries the title of the book of the same name: KOLOR, published by the teNeues publishing company, in 2013. The 45 well-chosen works of the exhibition present the essence of Erwitts extensive archive from which many works would have nearly fallen into oblivion." Quite all the same whether it concerns politicians, Hollywood stars, quite normal people or pert showgirls – the motives express the Erwitt own, dry and eclectic sensitivity. From marketplaces up to military storage, Las Vegas to Venice – it is a manysided mixture of carefully observed public and private curiosities."(Christoph Schroeter for rp-online.de).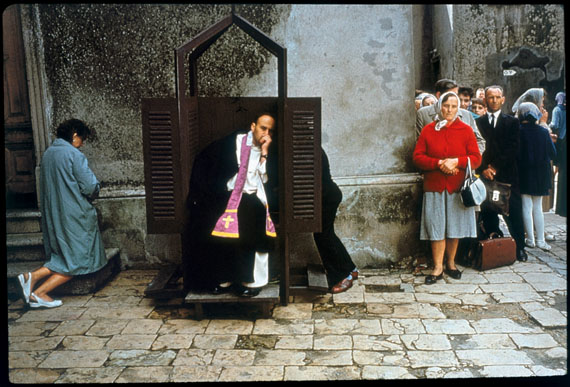 25 Jahre in focus Galerie

Elliott Erwitt
"KOLOR"

Ausstellung: 10. Januar 2015 bis 25. März 2015
Eröffnung: Samstag, 10. Januar, 18-21 Uhr
Es spricht Prof. Klaus Honnef.
Die in focus Galerie begeht im Januar 2015 ihr 25- jährige Galeriejubiläum. In Deutschland gibt es nur wenige Galerien, die über 25 Jahre in einer kontinuierlichen Arbeit ausschließlich Fotografien präsentiert haben. In den vergangenen 25 Jahren wurden in über 140 Ausstellungen neben berühmten Fotografen wie z.B. den soeben verstorbenen Lucien Clergue, Bruce Davidson, Elliott Erwitt, Franco Fontana, Greg Gorman, F.C. Gundlach, Thomas Hoepker, Susan Meiselas, Marc Riboud, Willy Ronis, Jan Saudek oder Jeanloup Sieff auch viele neue Talente wie Peikwen Cheng, Thomas Kellner, Vadim Gushchin, Arno Rafael Minkkinen, Hans Jürgen Raabe, William Ropp oder Susan Dobson zum Teil erstmals in Deutschland vorgestellt.

Die Jubiläumsausstellung im Januar 2015 wird als weltweite Premiere Fotografien eines der berühmtesten Fotografen der Welt zeigen. Es sind Fotografien eines erfüllten Arbeitslebens, die bis heute im Archiv des Künstlers nur darauf gewartet haben, in dieser Ausstellung gezeigt zu werden.

In der Ausstellung wird eine vom Galeristen Burkhard Arnold und vom Fotografen Elliott Erwitt gemeinsam zusammengestellte Auswahl von 45 bedeutenden Farbarbeiten präsentiert. Noch nie wurden diese Fotografien des durch seine ironisch-intelligenten Straßen- und Hundefotografien berühmt gewordenen Fotografen gezeigt.

"Farbe ist beschreibend. Schwarz-Weiß ist interpretierend", so der Fotograf in seinen eigenen Worten. Elliott Erwitt arbeitet zweigleisig. Zum einen arbeitet er, vornehmlich in Farbe, in der Auftragsfotografie und der Werbung und zum anderen widmet er sich in seiner Freizeit seinem Hobby, dem zwanglosen Umherstreifen mit seiner Leica. Die so entstandenen Schwarz-Weiß-Arbeiten sind die, für die er heute am bekanntesten ist. Weltweit erstmalig werden nun die farbigen Arbeiten in der Kölner in focus Galerie präsentiert.

Die Ausstellung trägt den Titel des gleichnamigen Buches: KOLOR, herausgegeben vom teNeues Verlag, 2014. Als Hommage und subtile Anspielung an George Eastman, den Mitbegründer der Firma Kodak, gedacht, werden Erwitts nie zuvor in Buchform publizierten Farbarbeiten gezeigt. Die 45 ausgewählten Arbeiten der Ausstellung präsentieren die Essenz seines umfangreichen Archivs, von denen viele Arbeiten beinahe in Vergessenheit geraten wären. "Ganz egal, ob es sich um Weltenlenker, Hollywoodstars, ganz normale Menschen oder kesseShowgirls handelt – die Motive bringen die Erwitt eigene, trockene und eklektische Sensibilität zum Ausdruck. Von Marktplätzen bis zu Militärlagern, Las Vegas bis Venedig – es ist eine vielseitige Mischung aus sorgsam beobachteten öffentlichen und privaten Kuriositäten." (Christoph Schroeter für rp-online.de).