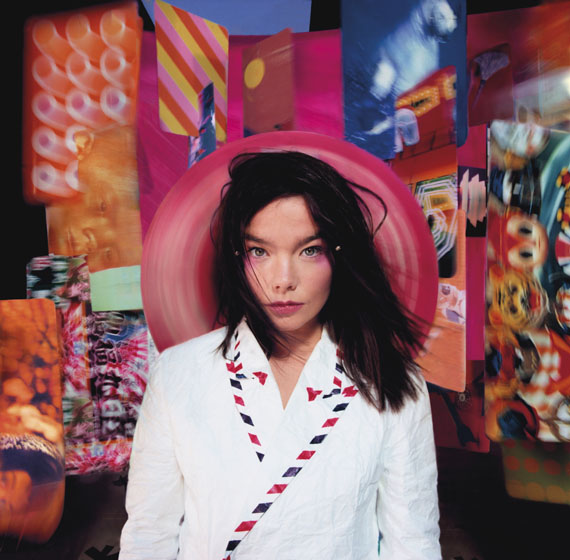 Photographs – Icons & Style
Auction:
Tue 30 Jun 15:00
Christie's Paris
9 avenue Matignon
75008 Paris
Mon-Fri 10-18

CHRISTIE'S Paris
9 avenue Matignon
75008 Paris
+33(0)1-40 76 84 16
emorel@christies.com
www.christies.com
Mon-Fri 10-18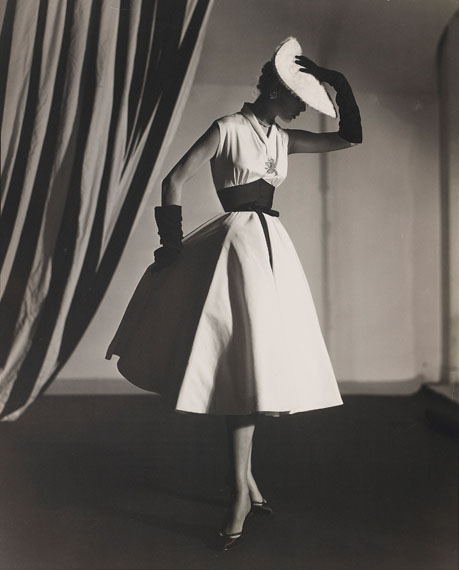 Paris – After the success of the first Photographs - Icons & Style sale that took place in June 2014, Christie's is pleased to announce that there will be a second edition this year on June 30th. The sale will present images strongly associated with the world of media, and more specifically press and magazines, celebrating icons of contemporary music, fashion and photojournalism. While some images honors grace and femininity, such as the elegantly eroticized images of Helmut Newton and Araki or the beauty inspired by ancient Greek ideal as found in the works of Horst P. Horst, others, like Irving Penn, have a more stylised approach or explore a parallel universe, as seen in the work of David LaChapelle. Estimates for these works range from 3,000 to 25,000 euros and the sale is expected to achieve around €1.4M.

Elodie Morel, specialist and head of sale: « I am pleased that the strong results of last year's inaugural sale have encouraged us to put together a second Photographs – Icons & Style auction. I am certain that connoisseurs of this category will respond enthusiastically to the quality and diversity of the works we have selected. These images explore all aspects of photography, black and white as well as colour, and were carefully chosen for their deeply moving quality that cannot be overlooked. Furthermore, the changes in our catalogue layout give each work the space and attention it deserves ».

Amongst the icons of the fashion industry, this sale will feature a photograph of Lisa Fonssagrives by the man who later became her husband, Irving Penn (lot 38, €80,000–120,000), as well as a work by Horst P. Horst (lot 49, €10,000–15,000) capturing the celebrated stylist Elsa Schiaparelli. The auction will also include portraits of Uschi Obermaier, a renowned model during the 60's for her unconventional life style photographed by Werner Bokelberg (lot 22, €8,000–12,000), and a print by Rankin (lot 23, €15,000–20,000) portraying the iconic Kate Moss. This section will also present Stéphane Sednaoui's photograph of Bjork (lot 8, €20,000–30,000) that made the cover of her 1995 album entitled Post.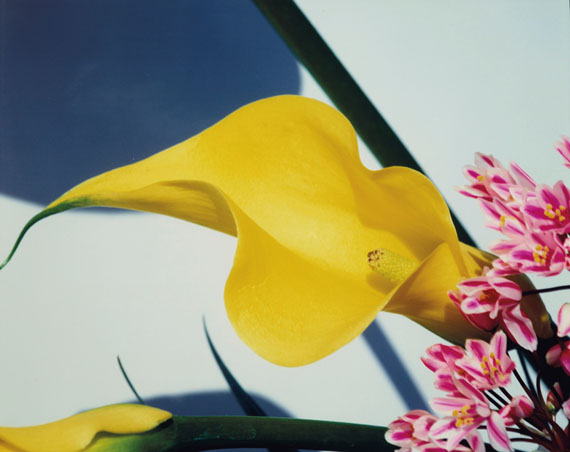 With over fifteen lots dedicated to his work, Irving Penn will be largely represented in this sale and will illustrate many of the defining themes of his career as a photographer. Femininity is a subject explored in depth by the artist, especially in 1949 and 1950, as shown by his work Nude (lot 18, €12,000–18,000) where Penn meticulously sculpts the female body through his lens. The artists' still-life photography is represented through Two Liqueurs, New York, 1951 estimated between €120,000 and €180,000 (lot 32), while Sitting Girl (Cameroon), 1974 (lot 26, €15,000–25,000) is a tribute to his 'world in a small room' series.

An exceptionally rare print of Newton's Big Nude II will be offered for the first time at auction. The life-size print is part of a 'Big Nude' series which he initiated in 1980 for the Vogue Paris shooting « Constat de Beauté » (lot 16, €250,000–350,000). Acquired during the famous inaugural exhibition at the Daniel Templon Gallery, it has never since left the owner's collection.
In line with Newton's work for the fashion industry two prints made for Xavier Coiffures will be presented Patti Hansen for Xavier Coiffures, New York, 1976 and Patti Hansen and Winnie Hollman for Xavier Coiffures, New York, 1976 both at an estimated price of €7,000–10,000.
Furthermore, the themes of sexuality and the female body so often explored in Newton's work will be featured in the captivating piece; Two Playmates II, Hollywood, 1986 (lot 17, €30,000–50,000).

Contemporary photography will bring an array of colours to this sale, as it presents a wide collection of works by the Japanese artist Nobuyoshi Araki, including Hana Kinbaku No.14 (lot 10, €10,000–15,000). This section will also include three of Loretta Lux's famous surrealist child portraits, amongst which Marianne, 2004 (lot 56, €10,000–15,000) and The Waiting Girl, 2006 (lot 62, €10,000–15,000) while King Amanullah's Victory Arch, 2002 (lot 58, €3,000–5,000) will highlight a series of Simon Norfolk's antique landscapes. Finally, David Lachapelle's The Birth of Venus, Hana, Hawaii 2009 (lot 60, €15,000–20,000) is another key piece in this sale.