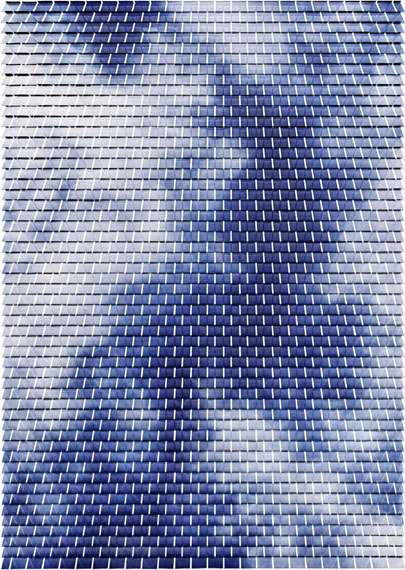 Paris Photo Los Angeles 2015
Fair: 1 May – 3 May 2015
Thu 30 Apr
Paramount Pictures Studios
5555 Melrose Avenue
Los Angeles


M97 Gallery
363 Changping Road, Building 4
200041 Shanghai
+86-21-62661597
info@m97gallery.com
www.m97gallery.com
Tue-Fri 11-18; Sat, Sun 12-18
M97 Gallery is proud to announce its participation in the third edition of Paris Photo Los Angeles. Held annually at the iconic Paramount Pictures Studios, Paris Photo Los Angeles is the California version of Paris Photo, the top international art fair dedicated exclusively to the art of photography.
For this year's edition, M97 is presenting a solo exhibition of works by WANG NINGDE from his award-winning series Form Of Light.
WANG NINGDE - FORM OF LIGHT

Since graduating from the Lu Xun Fine Arts Academy, Wang Ningde's artistic practice has consistently set out to explore the core fundamental elements of photography: light, paper, materials, image and the nature of "writing with light". In Form Of Light Wang Ningde goes a step further to deconstruct the original image form and representation to later reconstruct it for the viewer as an abstract and inverted photographic mirage.
Wang Ningde started working on the Form of Light series 2 years ago, following his own intellectual curiosity about language and about photography as a means of expression. With the purpose of distilling the essence of the image, Wang Ningde employs photographs of simple images (trees, clouds, a dog) to then subject their paper representation to a meticulous process of measuring, cutting and installing in order to filter and project said image through light and shadow.
"The following words provide clues to interpreting my works: reality and illusion; light and shadow; horizontal and vertical; fragmented and whole; solid and empty; with and without...