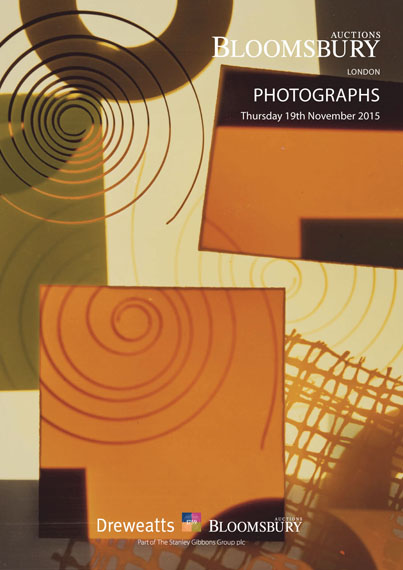 Photographs
Auction:
Thu 19 Nov 14:00
Bloomsbury Auctions
16/17 Pall Mall
SW1Y 5LU London
+44 (0)207-495 9494 ext. 222
jgruser@bloomsburyauctions.com
www.bloomsburyauctions.com
Mon-Fri 9.30-17.30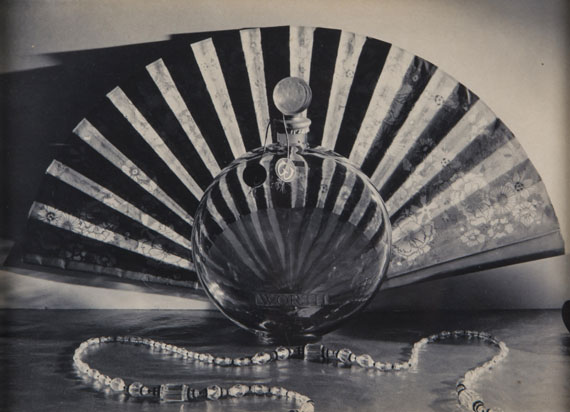 Bloomsbury Auctions is pleased to present its autumn Photographs sale on 19th November at 2pm. From the beginnings of the medium to the present day, the auction features 177 lots of both prints and books, by a wide range of photographers.

We open the sale with 19th and early 20th century photographs, a section that includes High Street, Oxford, ca.1845 by the medium's pioneer William Henry Fox Talbot (lot 7, £4,000-6,000), as well as a vintage contact print taken on board the Terra Nova , Oates with Ponies, 1910, by Herbert Ponting (lot 6, £800-1,200) who accompanied Captain Scott on his famous British Antarctic Expedition as the official photographer.

The 1920s saw a new exploration of the photography as a medium of expression for its own sake. A photogravure of Bewegungsstudie (Movement Study No.1), 1925 by Rudolf Koppitz (lot 9, £3,000-5,000) captures the Austrian avant garde of the time while Paul Outerbridge showed how photography was used as an advertising tool in Necklace, Fan and Perfume, ca.1925 (lot 10, £2,000-3,000). The sale features a selection of photographs from the following decades with a strong abstract and Bauhaus School influence, with the joint work of sculptor Margaret de Patta and photographer Eugene Bielawski in Untitled, 1939 (lot 20, £3,000-5,000), the experimental solargram Untitled, 1950 by Bernard Siegel (lot 19, £2,000-3,000), as well as the study of movement in Golf Balls, 1951 by Dr Harold Edgerton (lot 22, £2,000-3,000) and shots of the Moholy-Nagy School of Design, Furniture Designed by Students, ca.1940 (lot 23, £1,000-1,500), and Jean Lurcat's Studio (lot 24, £1,000 - 1,500) by André Kertész. The Hungarian photographer's work is also showcased by a rare vintage nude taken in 1941 (lot 37, £6,000 - 8,000).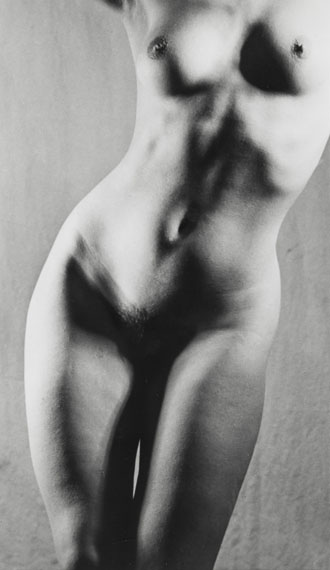 The auction has a strong and varied selection of American post-war photography featuring work by Helen Levitt (lot 76, £3,000 - 5,000), Walker Evans, O Winston Link (lots 41 and 42, each £1,500 - 2,000), William Klein, Ernst Haas, Lee Friedlander (lots 84 and 85 each £3,000 - 5,000), Garry Winogrand, Bruce Davidson (lot 82, £1,000 - 1,500), Emmet Gowin (lot 120, £1800 - 2,200), Elliott Erwitt and Stephen Shore. One highlight is a vintage print by Robert Frank of Livorno, 1961 (lot 34, £8,000 - 12,000), another being a pair of African masks by Walker Evans (lots 38 and 39, £1,500 - 2,000) that were commissioned by the Metropolitan Museum during the "African Negro Art" exhibition in 1935.

Celebrity portraiture is well represented in the sale. On the heels of the National Portrait Gallery exhibition, an early print of a young Audrey Hepburn by Angus McBean is for sale (lot 67, £1,000 - 1,500), while Marilyn Monroe fans are well served with photographs of the screen siren at work on the set of the Misfits by Elliott Erwitt (lots 102 and 103, each £1,000-1,500) and from her official last ever photo shoot with Bert Stern in 1962 (lot 101, £1,500-2,000). Photos of the swinging sixties include Mick Jagger by David Bailey (lot 96, £2,000-3,000), a portrait of Brigitte Bardot by Terry O'Neil (lot 123, £2,000-3,000) and The Beatles by Robert Whitaker (lot 94, £500-700).

Another icon of more recent times, Kate Moss poses for the camera of Mario Testino (lot 153, £2,000-3,000) and Mary McCartney (lot 152, £4,000-6,000). Other fashion photography includes one of Horst P. Horst's most celebrated images Round the Clock I, 1987, (lot 149, £5,000-7,000), as well as Woman in Balenciaga Coat, Paris, 1950 by Irving Penn (lot 151, £10,000-15,000) of the supermodel Lisa Fonssagrives in the year she married the photographer.
The sale also incorporates a number of contemporary photographs including Tête couronnée #1, 2009 by Valérie Belin (lot 154, £4,000-6,000) and four prints from Rineke Dijkstra's If/Then, 1998 series (lot 158, £12,000 - 15,000).

The auction concludes with a range of photobooks including a niche selection of books from Japan.