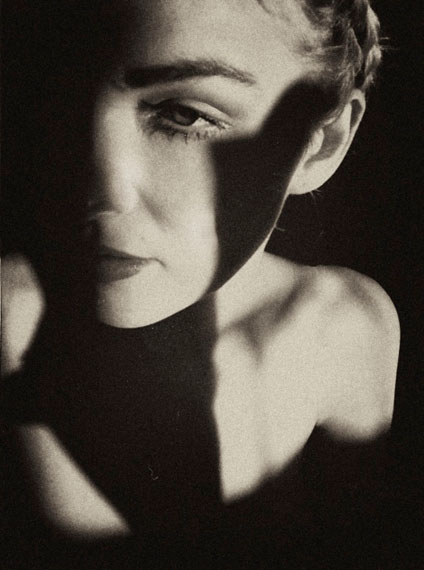 Natur - La Femme - Polaroids
Exhibition: 5 Mar – 30 Apr 2016
Fri 4 Mar 18:00 - 21:00

Johanna Breede PHOTOKUNST
Fasanenstr. 69
10719 Berlin
+49 (0)30-88913590
photokunst@breede.de
www.johanna-breede.com
Tue-Fri 11-17, Sat by appointment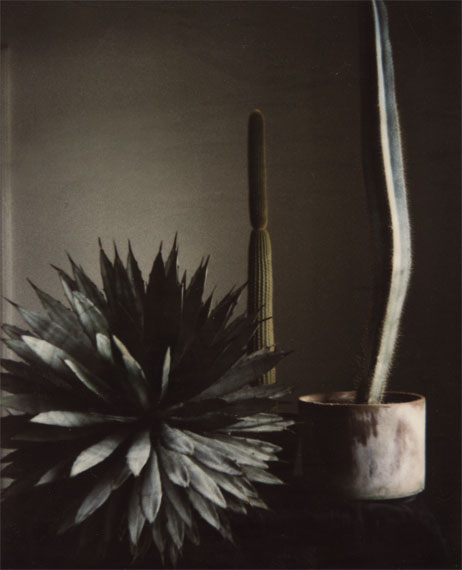 KARIN SZÉkESSY
Natur – La Femme - Polaroids

Exhibition: : 5 March – 30 April, 2016
Opening reception: Friday, 4 March, 6 – 9 pm
in attendance of the artist
Some thoughts inspired by Lessing's Laocoon on the art of Karin Székessy by Max Bense: "The beauty that is communicated to us from physical objects is subject to general laws that may relate to several things; to actions and thoughts just as much as to external appearance." (Laocoon, 1766)

Looking at the photographs by Karin Székessy might inspire you to write a new Laocoon which would have to take as its subject less "the limits of painting and poetry" than the differences and similarities that exist between painting and photography and the transitions from the one art form to the other.

Karin Székessy has shown herself to be a complete mistress of her art in theory and in practice. It can be taken as read that she is interested in all theoretical investigations regarding her work, as well as in all the various possibilities of the statement by Lessing quoted above. As we shall see, moreover, the thematic aspect of her photographs: the setting, the composition and the selection of the objects: contribute emphatically to theoretical considerations since, behind the concrete aesthetic object, is displayed the reflection of an abstract aesthetic design.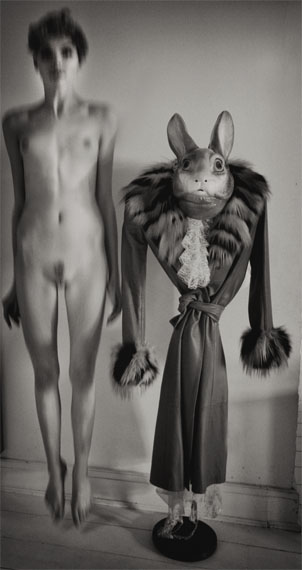 KARIN SZÉkESSY
Natur – La Femme - Polaroids

Ausstellung: 5. März bis 30. April 2016
Eröffnung: Freitag, 4. März, 18 - 21 Uhr
in Anwesenheit der Photographin
Einige, von Lessings 'Laokoon' inspirierte Gedanken zur Kunst von Karin Székessy von Max Bense: "Die Schönheit, die sich uns von den körperlichen Gegenständen her mitteilt, steht unter allgemeinen Gesetzen, die sich auf mehrere Dinge beziehen können: auf Handlungen und Gedanken ebensogut wie auf Äußeres." (Laokoon, 1766)

Beim Betrachten der Photographien von Karin Székessy kann man auf den Gedanken kommen, einen neuen 'Laokoon' zu schreiben, der weniger die 'Grenzen der Malerei und der Poesie' als vielmehr Unterschiede und Ähnlichkeiten zum Thema haben müsste, die zwischen Malerei und Photographie bestehen, sowie die Übergänge von der einen Kunst zur anderen.

In Theorie wie Praxis erweist sich Karin Székessy als Meisterin ihres Metiers. Man darf ohne weiteres annehmen, dass sie sich für alle theoretischen Untersuchungen im Hinblick auf ihr Schaffen interessiert, wie auch für alle verschiedenen Möglichkeiten der oben zitierten Äußerung von Lessing. Wie wir darüber hinaus sehen werden, trägt der thematische Aspekt ihrer Photographien – die Umwelt, die Bildgestaltung und die Auswahl der Objekte – nachdrücklich zu theoretischen Überlegungen bei, denn er zeigt hinter dem konkreten ästhetischen Objekt den Widerschein eines abstrakten ästhetischen Entwurfs.