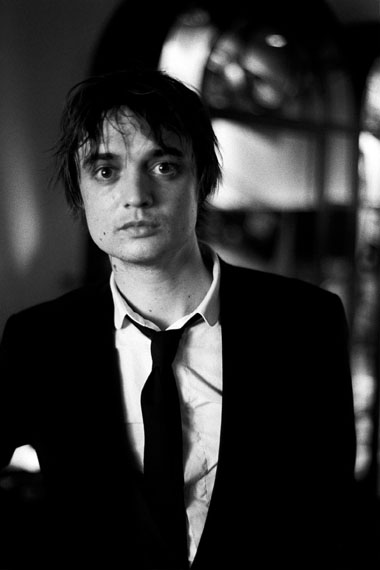 Portraits
Exhibition: 2 Jun 2016 – 14 May 2017
Wed 1 Jun 20:00

Helmut Newton Foundation
Jebensstr. 2
10623 Berlin
+49 (0)30-31864856
info@helmut-newton-foundation.org
www.helmutnewton.com
Tue-Sun 11-19, Thu 11-20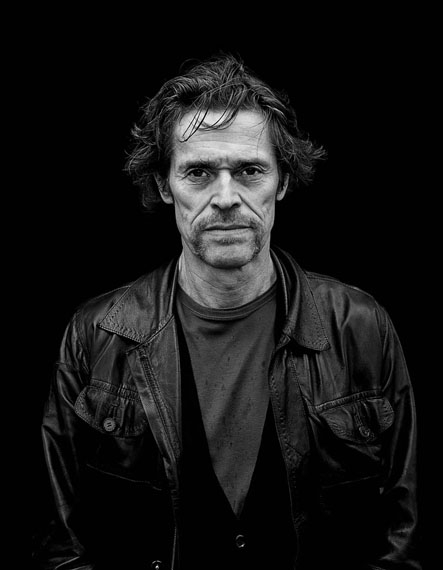 Alice Springs: The MEP Show
Helmut Newton: Yellow Press
Mart Engelen: Portraits

Exhibition: 2 June, 2016 – 14 May, 2017
Opening: Wednesday, 1 June, 8 p.m.
The title of the upcoming exhibition, Alice Springs: The MEP Show / Helmut Newton: Yellow Press / Mart Engelen: Portraits, unites not only three photographers, but also three different photographic approaches.

Once again, Helmut Newton's wish to invite a photographer to exhibit in "June's Room" will be posthumously fulfilled: Amsterdam-based photographer Mart Engelen will show more than 20 black & white portraits from the contemporary cultural scene, inspired in part by French film noir and including the likes of writer Michel Houellebecq, visual artists Gilbert & George and Julian Schnabel, director John Waters, and actor Willem Dafoe. Engelen came to photography in his early twenties; ten years later he launched his career as a freelance photographer with a series of commissioned works for Philips and Canon, as well as for magazines such as "Esquire" and "Vanity Fair". Since 2009 he has published the exclusive photography magazine #59, which includes many of his own photos in each issue – an interesting link to Helmut Newton, who likewise published the large format magazine "Helmut Newton's lllustrated" from 1987 to 1995. Engelen has taken his photographs of the beautiful and rich in their own apartments or studios, at the Venice film festival, and after art openings. The photographic situations are thus quite different from official portrait sittings: the approach is usually quick and spontaneous – and in this respect similar to that of Alice Springs. And even though the composition could be described as traditional or classic, there is something special that stands out in Engelen's visual depiction of his subjects, something that the experienced recipient can feel, but not always express in words.
Alice Springs: The MEP Show
Helmut Newton: Yellow Press
Mart Engelen: Portraits

Ausstellung: 2. Juni bis 14. Mai 2017
Eröffnung: Mittwoch, 1. Juni, 20 Uhr
Unter dem Titel "Alice Springs: The MEP Show / Helmut Newton: Yellow Press / Mart Engelen: Portraits" vereint die Ausstellung nicht nur drei Bildautoren, sondern auch drei unterschiedliche fotografische Ansätze.

Auch diesmal wird posthum Newtons Wunsch entsprochen und ein weiterer Fotograf eingeladen, in "June's Room" auszustellen: Mart Engelen aus Amsterdam zeigt erstmals in Berlin mehr als 20 Schwarz-Weiß-Porträts der zeitgenössischen Kulturszene, inspiriert u. a. durch den französischen Film noir, darunter Schriftsteller wie Michel Houellebecq, Künstler wie Gilbert & George und Julian Schnabel, Musiker wie John Waters oder Schauspieler wie Willem Dafoe. Mit Anfang 20 kam Engelen zur Fotografie, zehn Jahre später begann seine Karriere als freier Fotograf mit einer Reihe von Auftragsarbeiten für Philips und Canon sowie für Magazine wie "Esquire" oder "Vanity Fair". Seit 2009 veröffentlicht er das exklusive Fotomagazin #59 mit zahlreichen eigenen Bildern in jeder Ausgabe – eine interessante Verbindung zu Helmut Newton, der zwischen 1985 und 1995 die ebenfalls großformatige Zeitschrift "Helmut Newton´s lllustrated" herausgab. Engelens Aufnahmen der Schönen und Reichen entstehen mal in deren Wohnungen oder Ateliers, mal auf dem Filmfestival von Venedig oder auf Vernissagen. Damit unterscheiden sich die Aufnahmesituationen deutlich von offiziellen Porträtsitzungen, der Arbeitsprozess verläuft meist schnell und spontan, ganz ähnlich der Arbeitsweise von Alice Springs. Und auch wenn der Bildaufbau als traditionell oder klassisch bezeichnet werden kann, sticht gelegentlich etwas Besonderes in Engelens visueller Personenschilderung heraus, etwas, das der geübte Rezipient erspüren, aber nicht immer in Worte fassen kann. Vielleicht ist es diese unnachahmliche Verbindung aus Selbstbewusstsein und Verletzlichkeit, die wir in der Darstellung erahnen.