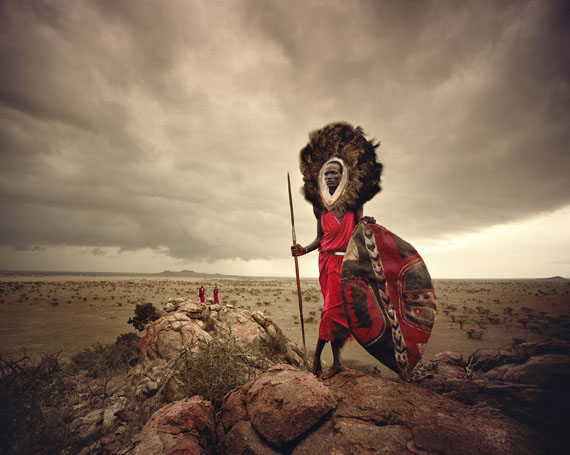 BEFORE THEY PASS AWAY
Exhibition: 23 Mar – 30 Apr 2016
Tue 22 Mar 19:00

OstLicht
Absberggasse 27
1100 Wien
+43 (0)1-9962066
info@ostlicht.at
www.ostlicht.at
Wed-Sun 12-18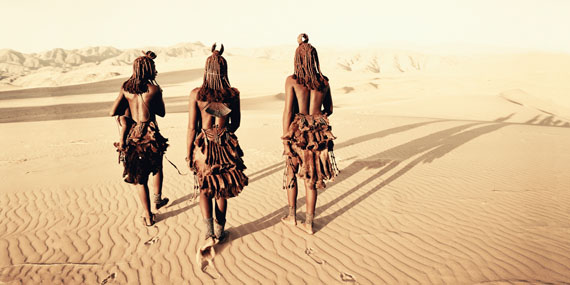 Jimmy Nelson
"Before They Pass Away"

Exhibition: 23 March – 30 April, 2016
Opening: Tuesday, 22 March, 7 pm
Jimmy Nelson is present.
With his unique photo project "Before They Pass Away" Jimmy Nelson has attracted worldwide attention. In four years, the British photographer has travelled to more than 40 countries around the globe. With his historic plate camera he portrayed members of indigenous peoples from Ethiopia to Papua New Guinea, whose land and way of life is endangered by the industrial civilisation. Nelson's large format pictures oscillate between visual anthropology and subjective idealization and grasp the subject in fantastic images of inebriate impressiveness.

For Nelson the camera is not only an instrument for creating a lasting photographic document, but is also the perfect tool for getting in touch with people and establishing a personal relationship. OstLicht Gallery presents Jimmy Nelson's oeuvre, together with new, fascinating works, which will be on display for the first time. All photographs from the series have been produced as limited edition prints and are available for purchase.

"Before They Pass Away" was published 2013 as an impressive photobook, which has sold more than 70.000 copies worldwide and was awarded with the Golden German Photobook Award in 2014. The international bestseller is available as hardcover in two formats at the Gallery and in the online bookshop.

Additionally, OstLicht offers a special edition of the bestseller as a limited: "Before They Pass Away" in a handmade slipcase with a handsigned and numbered print for 2,000 Euro.

Jimmy Nelson, born 1967 in the UK, started his photographic career whilst traversing Tibet for one year on foot. The publishing of the visual diary became an international success and a multitude of journalistic commissions followed. Together with his wife, Nelson realized the project Literary Portraits of China Republic. Since 1997 he accepted more commercial assignments and at the same time began to portrait remote cultures with his traditional plate camera, starting point for his hitherto most comprehensive project "Before They Pass Away", on which he is working since 2010.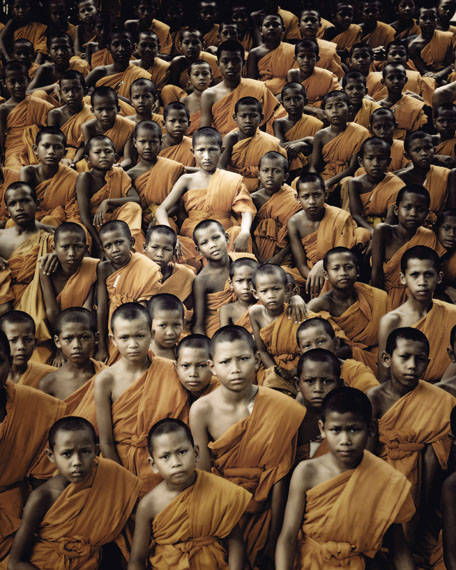 Jimmy Nelson
"Before They Pass Away"

Ausstellung: 23. März bis 30. April 2016
Eröffnung: Dienstag, 22. März, 19 Uhr in Anwesenheit des Fotografen
Mit seinem einzigartigen Fotoprojekt "Before They Pass Away" hat Jimmy Nelson weltweit für Aufmerksamkeit gesorgt. In einem Zeitraum von vier Jahren war der britische Fotograf in 40 Ländern rund um den Globus unterwegs. Von Äthiopien bis Papua-Neuguinea hat er mit seiner historischen Plattenkamera angehörige indigener Völker porträtiert, deren Land und Lebensweise durch die Industriegesellschaft bedroht sind. Nelsons großformatige Aufnahmen pendeln zwischen visueller Anthropologie und subjektiver Idealisierung und fassen das Thema in fantastische Bilder von berauschender Eindrücklichkeit.

Die Kamera ist dabei für Nelson nicht nur das Instrument, um ein die Zeit überdauerndes fotografisches Dokument zu schaffen, sondern ist auch das perfekte Werkzeug, um mit den Menschen in Kontakt zu treten und persönliche Beziehungen aufzubauen. Die Galerie OstLicht präsentiert Jimmy Nelsons Werke, darunter neue, faszinierende Arbeiten, die erstmals zu sehen sind. Die in limitierten Editionen aufgelegten Fotografien sind käuflich zu erwerben.

"Before They Pass Away" wurde 2013 auch als imposantes Fotobuch publiziert, das sich bereits über 70.000 Mal verkauft hat und 2014 mit dem Goldenen Deutschen Fotobuchpreis ausgezeichnet wurde. Der internationale Bestseller ist in einer Hardcoverausgabe in zwei Formaten in der Galerie und im Online OstLicht Bookshop erhältlich.

OstLicht bietet zudem eine Sonderausgabe des weltweiten Erfolgsbuchs als limitierte Collector's Edition an: "Before They Pass Away" in einem handgefertigten Schuber mit handsigniertem und nummerierten Print für 2.000 Euro.

Jimmy Nelson, geboren 1967 in Großbritannien, begann seine fotografische Karriere 1987 mit einem einjährigen Fußmarsch durch Tibet. Die Veröffentlichung des visuellen Tagebuchs der Reise wurde ein internationaler Erfolg und führte zu einer Vielzahl journalistischer Einsätze. Zusammen mit seiner Frau realisierte Nelson 1994 das Projekt Literary Portraits of China, das sich den verborgenen Winkeln der Volksrepublik widmete. Seit 1997 nahm Nelson verstärkt kommerzielle Aufträge an, zeitgleich begann er, mit seiner Plattenkamera entlegene Kulturen zu porträtieren, Ausgangspunkt für sein bislang umfangreichstes Projekt "Before They Pass Away", an dem er seit 2010 arbeitet.