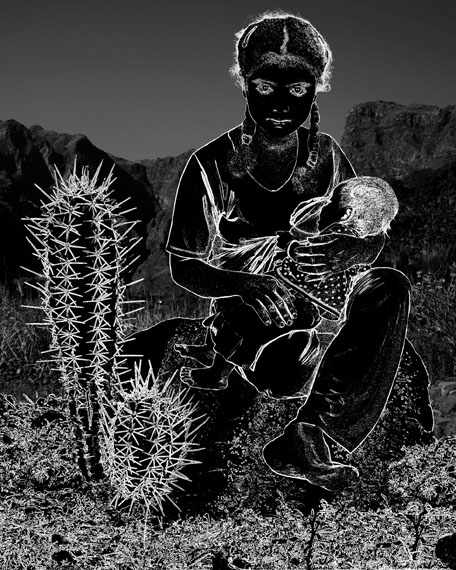 Biblical Inspirations
Exhibition: 2 Apr – 14 May 2016
Sat 2 Apr 17:00 - 19:00
Galerie Pennings
Geldropseweg 61 B
5611 SE Eindhoven
Thu+Fri 13-18, Sat 13-17

Pennings Foundation
Geldropseweg 63
5611 SE Eindhoven
+31-0625584157
info@penningsfoundation.com
www.penningsfoundation.com
Wed-Sat 12-17, Thu -19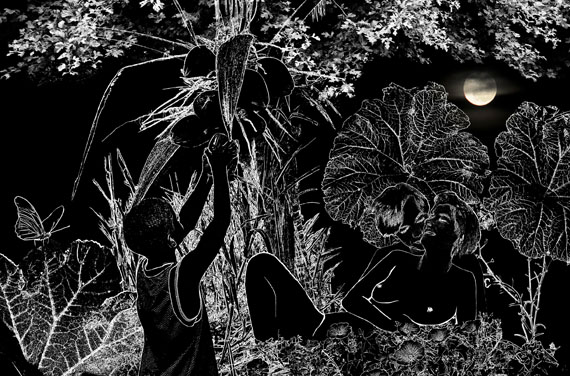 Ilse Schrama
"Biblical Inspirations"

Exhibition: 2 April – 14 May 2016
Opening: Saturday, 2 April, 5 – 7 p.m.
With a fresh look Ilse Schrama (*1964) gives an interpretation of stories about the Garden of Eden and biblical figures like Jesus, Maria, Maria Magdalena and Job. With the series "Biblical Inspiration"s she portrays in an original and innovative way themes like sin and the Immaculate Conception.

Over the Fall, she says: "In the garden of Eden harmony prevails, but at the same time there is an invisible tension, because sin is concealed in every being. This is inherent in the act of eating and being eaten, sexual urges and the survival instincts of humans, animals and plants - animals that eat each other, plants that displace one another, people who blame others for their own actions."

Ilse Schrama's interpretation of the Immaculate Conception: "The virgin conception of Jesus, procreation without sex, is one of the mysteries of the New Testament. How can a woman be fertilized by the holy spirit? I never imagined the parthenogenesis literally but when I read a newspaper article last year about a large US health study by adolescents, a different perspective opened up. It emerged from this study that one in 120 women claimed to have given birth without having had sex with a man. This 'virgin conception' was relatively common in women who had taken a vow of chastity and women who had had a poor sex education. After reading this report, the idea arose that Mary was probably such a young, pious and ignorant girl."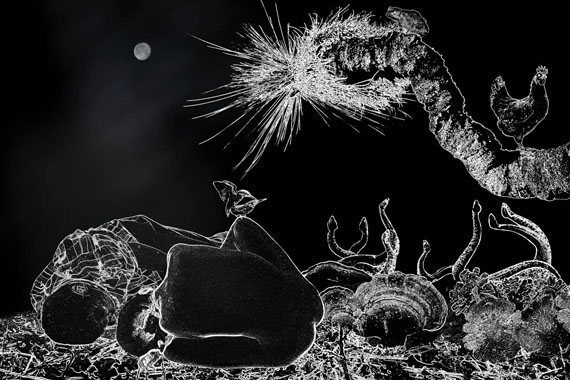 Religion has long been one of the subjects of her photography. She made series about Buddhism in Laos and Myanmar, stories about Islam in Holland, Iran and New York and a series of photos about ancestor worship in Vietnam. Her interest in religion began twenty five years ago when she read The Confessions of Augustine. This theologian from the fourth century AD treated all the life issues philosophically and tried to understand who God was.

Through all kinds of other religions, Ilse Schrama returned to her own cultural roots, Christianity. The development of early Christianity and the Bible have become a source of inspiration and this has resulted in new work: Biblical Inspirations.

"What fascinates me is what one can achieve with just a few lines, without losing the look and feel of a photo. The technique I use, I have developed over the last nine years. A large part of the process is manual work in the sense that I cannot reproduce the pictures in the same way. The photos I use come from of my own archive. Sometimes I photograph what I need, occasionally I use an element of the Internet."

Catalogue: "Biblical Inspirations" (50€)