Six Degrees of Freedom
Exhibition: 10 Sep – 19 Nov 2016
Fri 9 Sep 19:00

Robert Morat Galerie
Linienstr. 107
10115 Berlin
+49 (0)30-25209358
info@robertmorat.de
www.robertmorat.de
Thu-Sat 12-18 +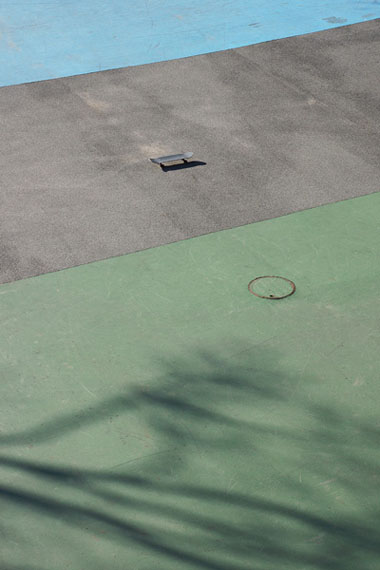 Jessica Backhaus
"Six Degrees of Freedom"

Exhibition: 10 September – 18 November 2016
Opening: Friday, 9 September, 7pm

In cooperation with the EMOP Berlin - European Month of Photography 2016
As in her previous photographic work, notably "Jesus and the Cherries" (2005), "What Still Remains" (both 2008) or "Once, still and forever" (2011), in her latest series "Six Degrees of Freedom" Jessica Backhaus again develops a strong sense of the melancholy of the everyday and the emotional quality of color and light. "Yet this is certainly my most personal project to date", says Backhaus. "It is about my roots and the memory that is attached to them. The series assembles visual associations, reflections that are like fragments of my past, yet at the same time stand for the very universal experience of searching for the key to one's personal identity."

Jessica Backhaus is considered one of the most distinguished voices in contemporary photography out of Germany today. Her work is published and exhibited internationally and can be found in major collections such as the collection of the Museum of Fine Arts, Houston, the Margulies Collection in Miami or the Deutsche Börse Collection in Frankfurt. Kunsthalle Erfurt devoted a major museum show to her work in 2013. Born in Cuxhaven 1970, she studied in Paris. From 1995 to 2009 Backhaus lived in New York and has since returned to work and live in Berlin. The book to the series "Six Degrees of Freedom" is published by Kehrer Verlag, Heidelberg.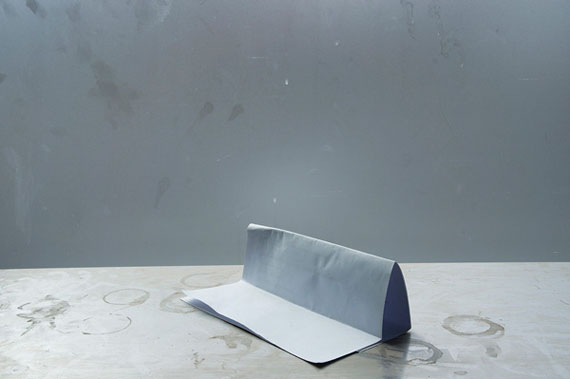 Jessica Backhaus
"Six Degrees of Freedom"

Ausstellung: 10. September bis 19. November 2016
Eröffnung: Freitag, 9. September, 19 Uhr

Im Rahmen des EMOP Berlin – European Month of Photography 2016
Wie schon in früheren Arbeiten, vor allem in "Jesus and the Cherries" (2005), "What still remains" (2008) oder "Once, still and forever" (2011) zeigt Jessica Backhaus auch in ihrer neuesten Serie "Six Degrees of Freedom" einen starken Sinn für die Melancholie des Alltags und die emotionale Kraft von Licht und Farbe. "Dennoch handelt es sich hier sicherlich um mein bisher persönlichstes Projekt", sagt Backhaus. "Es geht um meine eigenen Wurzeln und Erinnerungen. Die Serie sammelt visuelle Assoziationen, Reflektionen und Fragmente meiner eigenen Biografie. Gleichzeitig sollen sie für die sehr universelle Suche nach dem Schlüssel zur eigenen Identität stehen."

Jessica Backhaus gilt als eine der wichtigsten Vertreterinnen zeitgenössischer Fotografie aus Deutschland. Ihre Arbeit wird international veröffentlicht und ausgestellt und findet sich in wichtigen Sammlungen wie der des Museum of Fine Arts, Houston, der Marguelies Collection in Miami oder der Sammlung der Deutschen Börse in Frankfurt. Die Kunsthalle in Erfurt widmete Jessica Backhaus 2013 eine große museale Ausstellung. Jessica Backhaus wurde 1970 in Cuxhaven geboren, studierte in Paris und lebte von 1995 bis 2009 in New York. Seit 2009 lebt und arbeitet sie in Berlin. Das Buch zur Serie "Six Degrees of Freedom" ist im Kehrer Verlag, Heidelberg erschienen.