Photographic Concepts from the Seventies until Today
Photographische Konzepte, 1970 bis heute
Exhibition: 4 Nov 2016 – 19 Mar 2017
Thu 3 Nov 19:00

Die Photographische Sammlung / SK Stiftung Kultur, Köln
Im Mediapark 7
50670 Köln
+49 (0)221-88895300
photographie@sk-kultur.de
www.photographie-sk-kultur.de
Thu-Tue 14-19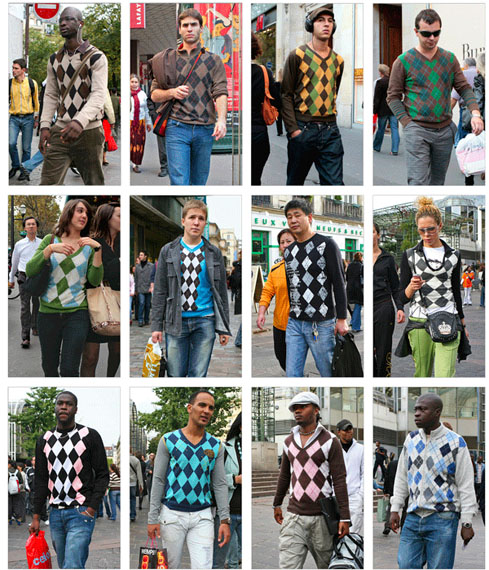 Hans Eijkelboom
"Photographic Concepts from the Seventies until Today"

Exhibition: 4 November, 2016 – 19 March, 2017
Opening: Thursday, 3 November, 7 p.m.
The oeuvre of the Dutch artist Hans Eijkelboom (*1949), in particular his early work, is associated with Conceptual Art, which was very palpable in the 1970s and the subject of discussion worldwide. A crucial experience for the young artist was his participation in the exhibition Sonsbeek Buiten de Perken in Arnhem in 1971. Well-known personalities such as Carl Andre, Robert Smithson, Douglas Huebler, and Ed Ruscha were among those selected positions under whose influence Eijkelboom began his creative work.

In the 1970s he began developing multifaceted projects that include the photographic image as well as written details framed by the artist. They deal with the development and existence of ideal and conceptual images, with (photographic) clichés and biases, with processes of type formation, with categorization and comparison as methods of structuring. People play a primary role in his photographic series, which are often produced within a timeframe defined by the artist. Eijkelboom prefers to observe individuals in their social and spatial surroundings; he initiates interaction, calls for concentrated perception, and in doing so does not exclude himself as a person.

Key works by the artist are the photographic journals he began keeping in 1979. He initially sought to render the process of taking pictures anonymous. In connection with this, since 1992—again operating the camera in a discreet way—he has been producing his "Fotonotities" ("Photo Notes"). These are done in the shopping streets of our major cities, where he takes photographs for between 20 minutes and 4 hours. He primarily takes snapshot-like pictures of passers-by—of their outfits, their gestures, their bearing—originally in Arnhem, Amsterdam, and other Dutch cities, for which he lays down new criteria every day. He gradually incorporated 40 international cities into his long-term photographic study. Eijkelboom's shutter release reacts to what we take for granted: business suits, Hawaiian shirts, striped shirts or shirts with numbers printed on them, pants with a floral pattern or quilted winter jackets. He has thus created an extensive pool of countless photographs that he presents according to motif, day, and year—a unique "street atlas."

It was not until 2014 that Hans Eijkelboom published his "Photo Notes" under the title People of the Twenty-First Century and in doing so not only pays tribute to the encyclopedically arranged oeuvre of portrait and social photography by August Sander, but also to his achievements as a forerunner of Conceptual Art.

In conjunction with the Hans Eijkelboom exhibition, Die Photographische Sammlung/SK Stiftung Kultur is also publishing an artist's catalogue (Dutch, German, English) that includes texts by the artist and by Gabriele Conrath-Scholl, Hans den Hartog Jager, Dieter Roelstraete, and Gerrit Willems (Snoeck Verlag).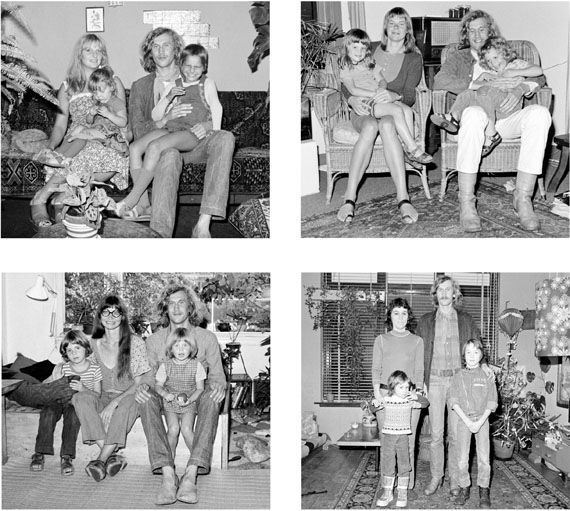 Hans Eijkelboom
"Photographische Konzepte, 1970 bis heute"

Ausstellung: 4. November 2016 bis 19. März 2017
Eröffnung: Donnerstag, 3. November um 19 Uhr
Das künstlerische Werk des Niederländers Hans Eijkelboom (*1949) verbindet sich insbesondere in seinen Anfängen mit der in den 1970er-Jahren äußerst präsenten und international viel diskutierten Konzeptkunst. Ein Schlüsselerlebnis war für den damals noch jungen Künstler seine Teilnahme an der Ausstellung Sonsbeek buiten de perken, die 1971 in Arnheim stattgefunden hat. Heute bekannte Persönlichkeiten wie Carl Andre, Robert Smithson, Douglas Huebler und Ed Ruscha zählten zu den ausgewählten Positionen, unter deren Einfluss Eijkelboom sein Schaffen begann.

So entstehen seit den 1970er-Jahren variationsreiche Projekte, die das photographische Bild sowie vom Künstler formulierte schriftliche Angaben dazu einbeziehen. Seine Projekte beschäftigen sich grundlegend mit der Entwicklung und Existenz von Ideal- und Vorstellungsbildern, mit (photographischen) Klischees und Vorurteilen, mit Vorgängen der Typenbildung sowie dem Typisieren und Vergleichen als strukturierende Methode. In den Bildreihen, die oftmals in einem von ihm definierten Zeitrahmen umgesetzt werden, nimmt der Mensch eine Hauptrolle ein. Eijkelboom betrachtet den Einzelnen bevorzugt in seinem sozialen und räumlichen Umfeld, er initiiert Interaktionen, fordert zur konzentrierten Wahrnehmung heraus und schließt dabei sich selbst als Person nicht aus.

Ein zentrales Werk des Künstlers sind die tagebuchartigen Photoprotokolle, die er ab 1979 erstellt hat und zunächst durch eine automatische Kamera zu anonymisieren suchte. In Anbindung daran betreibt er seit 1992 – nun wieder selbst auf diskrete Weise die Kamera bedienend – seine "Fotonotities" (Photonotizen). Aufgenommen werden diese in den Geschäftsstraßen unserer Großstädte, jeden Tag während der Dauer zwischen 20 Minuten und vier Stunden. Vor allem sind es die Passanten bzw. ihre Outfits, Gesten und ihr Habitus, die er zunächst in Arnheim, Amsterdam und in anderen niederländischen Städten schnappschussartig und nach täglich neu bestimmten Kriterien festhält. In diese photographische Langzeitstudie hat er kontinuierlich 40 weitere internationale Städte einbezogen. Eijkelbooms Auslöser reagiert auf das, was uns selbstverständlich erscheint und tagtäglich begegnet: Businessanzüge, Hawaiihemden, Ringel- und Nummernshirts, Hosen mit floralen Mustern oder winterliche Steppjacken. Geschaffen hat er so einen Fundus unzähliger Aufnahmen, die er nach Motiven, Tagen und Jahren geordnet vorstellt, einen "Straßenatlas" individueller Art.

Erst 2014 hat Hans Eijkelboom seine Photonotizen unter dem Titel People of the Twenty-First Century veröffentlicht und damit nicht nur das enzyklopädisch angelegte Porträt- und Gesellschaftswerk des Photographen August Sander gewürdigt, sondern auch dessen Leistungen als Vorläufer der Konzeptkunst.

Zur Ausstellung von Hans Eijkelboom gibt die Photographische Sammlung/SK Stiftung Kultur einen Künstlerkatalog (ndl., deut., engl.) heraus, u. a. mit Texten des Künstlers und von Gabriele Conrath-Scholl, Hans den Hartog Jager, Dieter Roelstraete und Gerrit Willems (Snoeck Verlag).