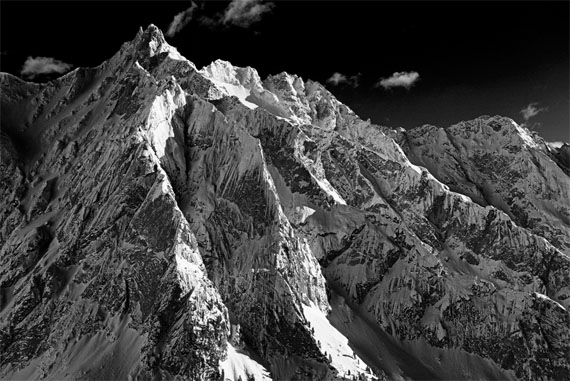 From the Mountains of Graubuenden
Aus den Bündner Bergen
Exhibition: 18 Nov 2016 – 4 Feb 2017
Thu 17 Nov 18:00 - 21:00

BILDHALLE
Stauffacherquai 56
8004 Zürich
+41 (0)44-5520918
info@bildhalle.ch
www.bildhalle.ch
Wed-Fri 12-18:30, Sat 11-16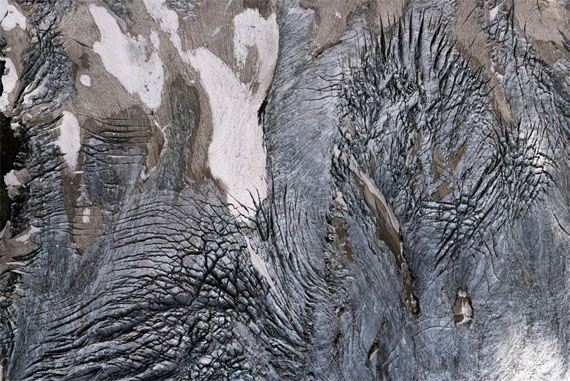 Robert Boesch
"From the Mountains of Graubuenden"

Exhibition: 17 November 2016 – 4 February 2017
Opening and book signing: Thursday, 17 November, 6 to 9pm
Valleys we have never heard of, rock formations reminiscent of Patagonia: for two years, celebrated alpine photographer Robert Boesch tramped the mountains of Graubuenden at every time of the day and year, and in all kinds of weather. The result is an impressive collection of images that reveal a region, familiar to many of us, from a completely unexpected and hitherto unknown perspective.

Robert Boesch writes: "Above all, I knew what I didn't want. I didn't want my pictures simply to be a representation of the mountains in Graubünden any more than I wanted to showcase their beauty. I was in search only of images I didn't know, didn't expect and didn't already have in my head. I discovered a new way of approaching the mountains, both as a climber and as a photographer. I began to understand that I had to rid myself of habits and preconceptions. Forecasts, weather, light, landscape, schedule: I simply had to be on the move. A hunter in search of an animal when I don't even know what it looks like."

What Robert Boesch has captured in his black-and-white and coloured pictures appears timeless: it is a form of beauty that is at once both as old as the hills and very young. But it is also, primarily, a beauty that exists without human beings. The photographer had as little interest in documenting all the peaks in Graubuenden as in recording the weather in all its countless facets. In his work, Robert Boesch was in search of something more existential, something that could actually be found anywhere. But despite – or perhaps as another aspect of – their overwhelming beauty, the mountains can be merciless. And because of this, the things we consider important to our lives reveal themselves with greater speed and clarity. The tension generated between the mountain landscape's irresistible pull and the dangers it holds enhances the effect. Robert Boesch tackled this tension head on. In his search for motifs subjects packed with essential meaning, he hiked and climbed in the mountains of Graubuenden, sat and waited on peaks, exposed to whatever the elements might bring. He observed the landscape and the light, reacting to it but allowing himself to be guided by the moment. As a photographer, he was always part of the landscape. And in this way, he captured everything that moved him – both literally and metaphorically – with his camera. (Nadine Olonetzky)

Robert Boesch, photographer, geographer, mountain guide, has worked for 30 years as a freelance photographer in the fields of advertising, tourism and industry. His photos are regularly published in such magazines as Stern, GEO and Der Spiegel. Besides, Boesch has published numerous books. His work has been included in national and international exhibitions. He is Ambassador of the company Nikon. In the year 2009 he was awarded the Eiger Special Award for his long-term commitment to alpine photography. On his expeditions, he travels the seven continents. In 2001 he climbed the Mount Everest in his function as photographer and cameraman. He has dedicated himself to landscape photography over the last few years.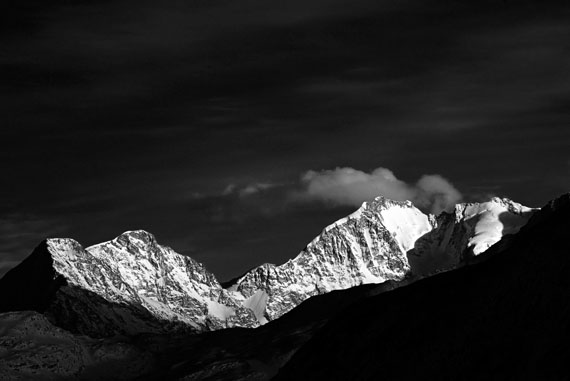 Robert Bösch
"Aus den Bündner Bergen"

Ausstellung: 18. November 2016 bis 4. Februar 2017
Vernissage und Book Signing: Donnerstag, 17. November, 18-21 Uhr
Täler, von denen wir noch nie gehört haben, Felsformationen, die an Patagonien erinnern: Während 2 Jahren war der renommierte Bergfotograf Robert Bösch bei jeder Jahres- und Tageszeit und jedem Wetter in Graubünden unterwegs. Das Resultat ist eine eindrückliche Ausstellung, die das uns vertraute Gebiet von einer völlig unerwarteten und nie gesehenen Perspektive zeigt.

Robert Bösch schreibt dazu: "Ich wusste vor allem, was ich nicht wollte: Ich wollte mit meinen Bildern weder das Bündnerland repräsentativ wiedergeben noch die Schönheit der Bündner Berge aufzeigen. Ich war nur auf der Suche nach Bildern, die ich nicht kannte, nicht erwartete und die ich nicht bereits im Kopf hatte. Ich lernte einen neuen Zugang zum Gebirge kennen als Bergsteiger und als Fotograf. Ich begann zu begreifen, dass ich mich von Gewohnheiten und Vorstellungen lösen musste. Prognose, Wetter, Licht, Landschaft, Zeitplan: Ich musste einfach unterwegs sein. Als Jäger, auf der Suche nach einem Tier, von dem ich nicht wusste, wie es aussah."

Der Fotograf Robert Bösch ist mit seiner Kamera während 2 Jahren im Hochgebirge von Graubünden unterwegs gewesen. Was er in seinen Bildern festgehalten hat, wirkt zeitlos. Es ist eine Schönheit, die uralt ist und ganz jung, vor allem aber eine, die auch ohne den Menschen existiert. Weder ist dem Fotografen die systematische Erfassung aller Bündner Gipfel ein Anliegen gewesen, noch die Darstellung aller Wettererscheinungen: Gesucht hat Robert Bösch in Graubünden etwas Existenzielles, das eigentlich überall zu entdecken wäre. Doch weil die Bergnatur trotz oder neben ihrer überwältigenden Schönheit gnadenlos hart sein kann, zeigt sich das, was wir als lebenswichtig empfinden, vielleicht schneller und deutlicher. Gerade die Spannung zwischen Anziehungskraft und Gefahr steigert die Wirkung der Berglandschaft. Robert Bösch hat sich dieser Spannung ausgesetzt. Auf der Suche nach Motiven, die für ihn einen essenziellen Gehalt haben würden, wanderte und kletterte er in den Bündner Bergen, sass und wartete auf Gipfeln, in Wind und Wetter. Er beobachtete die Landschaft und das Licht, reagierte auf sie, liess sich auch vom Augenblick leiten: als Fotograf war er immer Teil der Landschaft. (Nadine Olonetzky)

Robert Bösch, Fotograf, Geograf, Bergführer, ist seit 30 Jahren als freischaffender Berufsfotograf tätig. Neben Aufträgen aus Industrie, Werbung und Tourismus arbeitet er für Zeitschriften wie Stern, GEO, und Spiegel. Er veröffentlichte zahlreiche Bildbände. Robert Bösch ist Ambassador der Firma Nikon. 2009 erhielt er den Eiger Special Award für sein langjähriges Schaffen im Bereich der Alpinfotografie. Seine Reisen und Expeditionen führten ihn auf alle sieben Kontinente. 2001 bestieg er für einen Auftrag als Fotograf und Kameramann den Mount Everest. In den letzten Jahren beschäftigte sich Robert Bösch intensiv mit der Landschaftsfotografie und stellte diese in Galerien und in Museen im In- und Ausland aus. Die Jahre 2015 und 2016 waren geprägt durch das aufwendige Projekt "Aus den Bündner Bergen". Daraus entstand der im NZZ-Verlag erschienene, gleichnamige Bildband und diese Ausstellung.