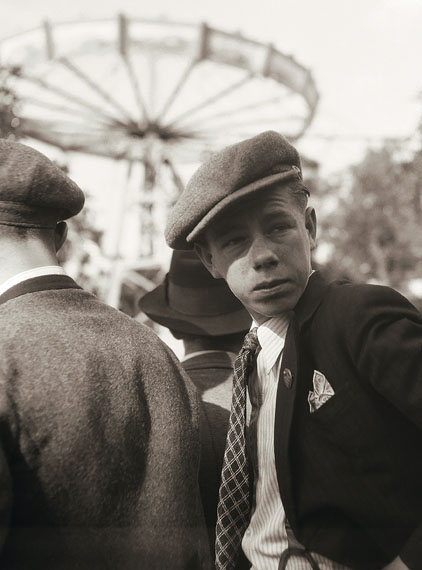 Framing Two Worlds
Der Blick auf zwei Welten
Exhibition: 24 Nov 2016 – 26 Feb 2017
Wed 23 Nov 18:30

Wien Museum
Karlsplatz
1040 Wien
01-5058747
office@wienmuseum.at
www.wienmuseum.at
Tue-Sun 10-18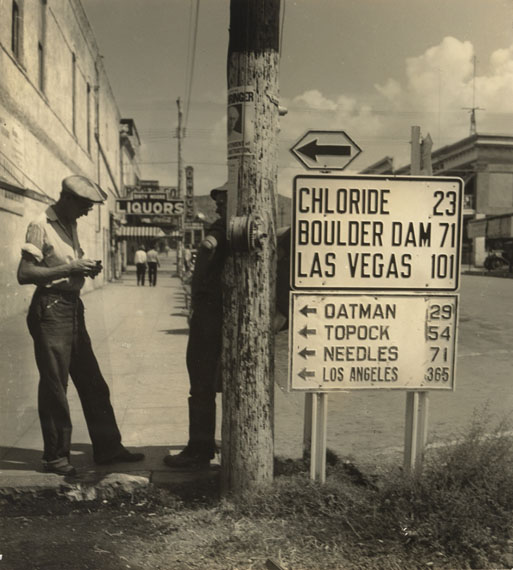 "Robert Haas. Framing Two Worlds"

In conjunction with Eyes On. Monat der Fotografie Wien

Exhibition: 24 November 2016 – 26 February 2017
Opening: Wednesday, 23. November, 6:30pm
Robert Haas (1898-1997) is among the great Austrian-American photographers of the twentieth century. He began his artistic career in Vienna as a graphic designer and typographer before studying photography with Trude Fleischmann. In the 1930s, Haas created stirring works of social reportage and sensitive depictions of everyday life, along with portraits and object studies. Beyond that, he spent several years as the official photographer of the Salzburg Festival.

Haas was forced to flee from the Nazis in 1938 along with countless other Jews, eventually settling in New York City. There, he re-established himself in the field of graphic design and printing. His impressive urban photography from the period revealed the influence of American visual culture. On the road, Haas documented the American way of life beyond the big cities. He photographed famous figures such as Albert Einstein and Oskar Kokoschka as well.

The Wien Museum Friends' Association recently acquired Haas's photographic archive. The exhibition presents his virtually unknown oeuvre to the general public for the first time: at once an artistic discovery of the first order and a richly detailed panorama of the times.

The Wien Museum recently acquired this fascinating photographic archive with the help of the Wien Museum Friends' Association. The archive consists of several thousand prints and negatives of immense significance for the cultural history of Vienna and Austria.

Curated by Anton Holzer and Frauke Kreutler (Wien Museum), "Robert Haas. Framing Two Worlds" displays around 250 works. The exhibtion catalogue published by the Verlag Hatje Cantz represents the first comprehensive overview of the life and work of Robert Haas. The English-language edition of the catalogue was made possible through the generous support of the Botstiber Institute for Austrian-American Studies.
"Robert Haas. Der Blick auf zwei Welten"

Im Rahmen von Eyes On. Monat der Fotografie Wien

Ausstellung: 24. November 2016 bis 26. Februar 2017
Eröffnung: Mittwoch, 23. November, 18.30 Uhr
Robert Haas (Wien 1898 – New York 1997) gehört zu den großen österreichisch-amerikanischen Fotografen des 20. Jahrhunderts. Er arbeitete zunächst als Grafiker und Druckkünstler in Wien, ehe er – nach einer Ausbildung bei der Wiener Atelierfotografin Trude Fleischmann – eine Karriere als Fotojournalist begann. In den 1930er-Jahren entstanden berührende Alltags- und Sozialreportagen, aber auch Porträts und Objektstudien. Mehrere Jahre lang war Haas offizieller Fotograf der Salzburger Festspiele.

Wegen seiner jüdischen Herkunft 1938 aus Österreich vertrieben, startete er in New York als Grafikdesigner und Drucker eine zweite berufliche Karriere. Seine eindrucksvollen Großstadtfotografien aus dieser Zeit verraten den Einfluss amerikanischer Kunstströmungen. Auf Reisen dokumentierte Haas den "American Way of Life" abseits der großen Metropolen, außerdem porträtierte er Persönlichkeiten wie Albert Einstein oder Oskar Kokoschka.

Der Verein der Freunde des Wien Museums hat kürzlich den fotografischen Nachlass von Robert Haas erworben. Die Ausstellung präsentiert das nahezu unbekannte Œuvre erstmals einer breiten Öffentlichkeit: eine künstlerische Entdeckung ersten Ranges, zugleich ein imposantes Zeitpanorama mit Tiefenschärfe. Der Bestand umfasst mehrere Tausend Vintage Prints und Negative.

Die Ausstellung "Robert Haas. Der Blick auf zwei Welten" zeigt rund 250 Werke. Kuratiert wurde sie von Anton Holzer und Frauke Kreutler (Wien Museum).

Der Katalog zur Ausstellung, erschienen im Verlag Hatje Cantz, ist zugleich die erste umfassende Publikation zu Leben und Werk von Robert Haas. Die englischsprachige Ausgabe des Kataloges wurde durch die großzügige Unterstützung des Botstiber Institute for Austrian-American Studies ermöglicht.