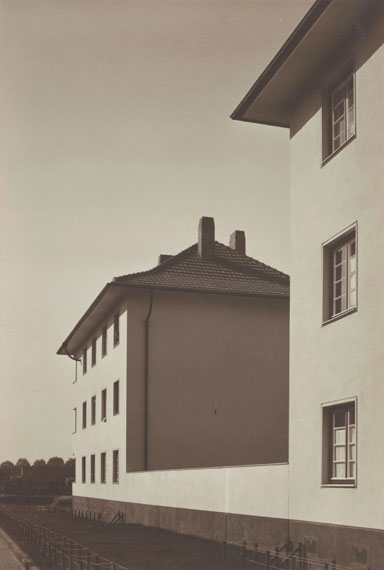 Architectures and People / Architekturen und Menschen
Exhibition: 14 Oct 2017 – 21 Jan 2018
Fri 13 Oct 19:00

Museum Ludwig
Heinrich-Böll-Platz
50667 Köln
+49 (0)221-22126165
info@museum-ludwig.de
www.museum-ludwig.de
Tue-Sun 10-18
Werner Mantz
"Architectures and People"

Exhibition: 14 October, 2017 – 21 January, 2018
Opening: Friday, 13 October, 7 p.m.
Werner Mantz (1901–1983) is known as one of the most prominent photographers of the Neues Bauen movement of modernist architecture in Cologne during the 1920s. Born and raised in Cologne, in 1921 he opened a photo studio, where he initially took portraits of famous intellectuals, artists, and politicians. In 1926 he began receiving commissions as an architectural photographer for Wilhelm Riphahn, Peter Franz Nöcker, Caspar Maria Grod, and other representatives of avant-garde architecture who implemented Konrad Adenauer's housing policy for a modern Cologne. Architectural magazines such as Bauwelt, Die Form, and Bauwarte frequently published his works. Their objective, black-and-white austerity gives the deserted buildings and streets in Mantz's pictures the appearance of monumental backdrops of the modern age. It was these pictures that made Cologne's modernist architecture renowned beyond the boundaries of the city.

In 1932 Mantz opened a second studio in Maastricht, and he moved to the Netherlands in 1938. There he returned to portrait photography and specialized in portraits of children. He saw his portraits as equally important as his architectural photographs, but they have not yet been exhibited. The Museum Ludwig will now bring together these two aspects of his oeuvre and will allow visitors to experience it in its historical breadth and diversity for the first time ever.

The exhibition is a joint production with the Nederlands Fotomuseum in Rotterdam, which holds the extensive collection of Mantz's photographs from the Netherlands.

The exhibition will be accompanied by a catalogue.
Werner Mantz
"Architekturen und Menschen"

Ausstellung: 14. Oktober 2017 bis 21. Januar 2018
Eröffnung: Freitag, 13. Oktober, 19 Uhr
Werner Mantz (1901–1983) ist als einer der prominenten Fotografen des Neuen Bauens im Köln der 1920er Jahre bekannt. Geboren und aufgewachsen in Köln, eröffnete er 1921 ein Fotoatelier und porträtierte zunächst prominente Intellektuelle, Künstler und Politiker. Ab 1926 erhielt er auch Aufträge als Architekturfotograf für Wilhelm Riphahn, Peter Franz Nöcker, Caspar Maria Grod und anderer Vertreter der architektonischen Avantgarde, die Konrad Adenauers Siedlungspolitik für ein modernes Köln umsetzten. Architekturzeitschriften wie Bauwelt, Die Form oder Bauwarte publizierten häufig seine Werke. In ihrer sachlichen, schwarzweißen Strenge wirken die menschenleeren Gebäude und Straßenzüge in Mantz' Bildern wie monumentale Kulissen der Moderne. Diese Bilder sind es, die Kölns architektonische Moderne über die Stadtgrenzen hinaus bekannt machten.

1932 eröffnete Mantz in Maastricht ein zweites Atelier und siedelte 1938 ganz in die Niederlande über. In Maastricht kam er zurück zur Porträtfotografie und spezialisierte sich auf Kinderbildnisse. Er selbst empfand seine Porträts als gleichbedeutend zu seinen Architekturaufnahmen; ausgestellt wurden sie bislang nicht. Das Museum Ludwig führt diese beiden Aspekte seines Schaffens zusammen und ermöglicht es erstmals, Mantz' Werk in seiner historischen Breite und Diversität zu erfahren.

Die Ausstellung ist ein Gemeinschaftsprojekt mit dem Nederlands Fotomuseum in Rotterdam, das den umfangreichen Bestand von Mantz' Fotografien aus den Niederlanden bewahrt.

Zur Ausstellung erscheint ein Katalog.