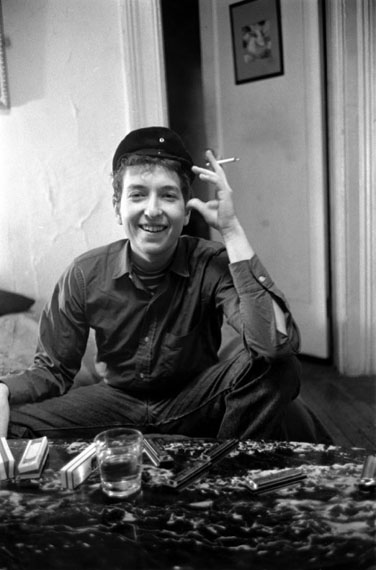 BOB DYLAN NYC 1961-1964
Exhibition: 24 Mar – 24 Apr 2017
Fri 24 Mar 18:00

Fototeca de Cuba
Calle Mercaderes No. 307, Plaza Vieja
10400 La Habana
+53 7-8622530
popart@govindagallery.com
www.fototecadecuba.com
Tue-Sat 10-17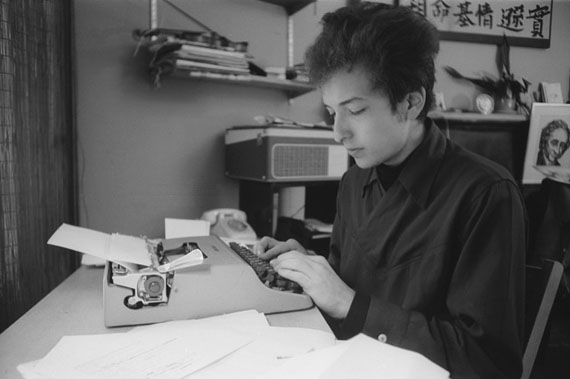 Ted Russell
"BOB DYLAN NYC 1961-1964"

Exhibition: 24 March – 24 April, 2017
Opening Reception: Friday, 24 March, 6 p.m.
Bob Dylan is the subject of a compelling photography exhibition in Cuba at their national photo gallery, Fototeca de Cuba. Bob Dylan NYC 1961-1964, featuring the photographs of Ted Russell, opens on Friday, March 24th in Havana. The exhibition will continue through April 24th. This groundbreaking exhibition is the first in Cuba to depict the legendary musical artist who was recently awarded the Nobel Prize in Literature.

There was no apparent reason for Ted Russell to photograph Bob Dylan in 1961, apart from an ambitious freelance photographer wanting to get another story to pitch to a magazine. Bob Dylan's first album had not yet been released and this is one of the reasons Ted Russell's photographs are so extraordinary. They offer a genuinely candid look at the young singer and guitar-player.

Ted Russell's photographs of Bob Dylan performing at Gerde's Folk City in Greenwich Village at the start of his remarkable career capture the spark in the young performer's eyes. In Russell's photographs, as in Dylan's music, we can see and hear the musical artist's conviction and compassion, his humor, and his love of song. Whether inspired by Little Richard or Woody Guthrie, Dylan was clearly rooted in tradition, yet also contemporary and of his own time.

This collection of photographs by Ted Russell is unique. They document Dylan's first years as a musical artist in Greenwich Village in 1961 and then on up to 1964, at which point Dylan had already transformed popular music with songs like Blowin' in the Wind, Masters of War, and The Times They Are A-Changin.' In 1963, Russell photographed Dylan at the Emergency Civil Liberties Committee's annual Bill of Rights Dinner, where he was being awarded the prestigious Tom Paine Award. Ted Russell photographed James Baldwin with Dylan at the dinner where, in his acceptance speech, Dylan acknowledged "all the young people" who were traveling to Cuba at that time.

Russell photographed Dylan in his apartment again in 1964. In a series of stunning images from that day, Russell photographed Dylan writing at his desk. After 50 years lying largely dormant in a file cabinet, this unique collection has been brought to light in Bob Dylan NYC 1961-1964 (Rizzoli 2015). The book includes texts by Ted Russell and Chris Murray, and a foreword by Donovan.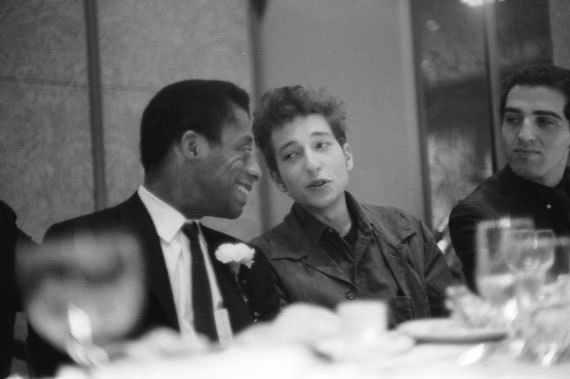 Ted Russell is an American photographer and photojournalist whose work has appeared on the covers of Life, Newsweek, Time, and New York magazines, to name only a few. Born in London, he worked in Fleet St, Brussels and Frankfurt before moving to New York. Drafted into the US Army, he served as unit photographer in the Korean War. After attending the University of California at Berkeley, he returned to New York and became a regular contributing photographer for Life for over 12 years, and he was later Cover Photo Editor of Newsweek for 11 years. Russell has won numerous awards, and his work has been exhibited at the International Center of Photography and the Museum of Modern Art, New York.

Chris Murray is a writer and founder of Govinda Gallery in Washington, D.C., which represents some of the best rock music–related fine art photography and photographers in the world. Murray has organized over 250 exhibitions of many of the leading artists of our time, from Andy Warhol in the 1970s to Annie Leibovitz's first exhibition in 1984. He is co-curator of the Smithsonian Institution's exhibition Elvis at 21 and is the author of over fifteen books on visual culture, including Alfred Wertheimer's Elvis and the Birth of Rock and Roll (Taschen 2016); The Rolling Stones 50x20 (Insight Editions 2012) and Patti Smith: American Artist (Insight Editions 2006)

Fototeca de Cuba endeavors to contribute, through systematic and specialized work, to the development and appreciation of Cuban photography, as a way of expressing Cuban national culture; to preserve, promote, exhibit and divulge the photographic heritage that the institution contains in its collection as well as the various manifestations of Cuban photography, attending to the simultaneity of its values in its documentary, testimonial, historical and artistic aspects; both in Cuba and internationally. Likewise, it has the mission of bringing the public closer through various communicative strategies, cultural promotion, etc. and showing the best values of international photography in Cuba, favoring the learning and appreciation of photography among photographers and the general public.

Special thanks to Fototeca de Cuba for hosting this exhibition. "Bob Dylan NYC 1961-1964" is part of an ongoing collaboration between Fototeca de Cuba and Govinda Gallery.