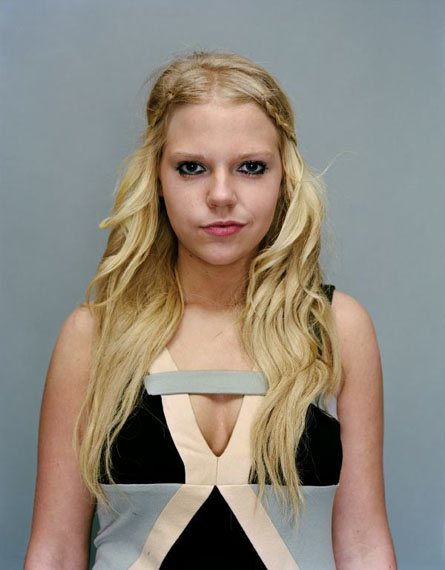 Rineke Dijkstra - Hasselblad Award Winner 2017
Exhibition:
The Hasselblad Foundation is pleased to announce that Dutch artist Rineke Dijkstra is the recipient of the 2017 Hasselblad Foundation International Award in Photography to the sum of SEK1,000,000 (approx. EUR100,000).

The award ceremony will take place in Gothenburg, Sweden, on October 9, 2017. A symposium will be held on October 10 in honor of Rineke Dijkstra, followed by the opening of an exhibition of her work at the Hasselblad Center, as well as the launch of the book Rineke Dijkstra – Hasselblad Award 2017.

www.hasselbladfoundation.org

Rineke Dijkstra is one of the most significant contemporary artists working in photographic portraiture. Her large-scale photographs focus on the thematics of identity, typically capturing her subjects at moments of transition or vulnerability. Working in series, Rineke Dijkstra's images recall the visual acuity of seventeenth-century Dutch portraiture, offering intimate portrayals of her sitters whilst also suggesting the situated aspects of their being. Rineke Dijkstra's investigations in portraiture also include video. Her fixed-camera video studies yield images that appear to be moving photographs, revolutionizing our understanding of the fluid boundary between the still and moving image.