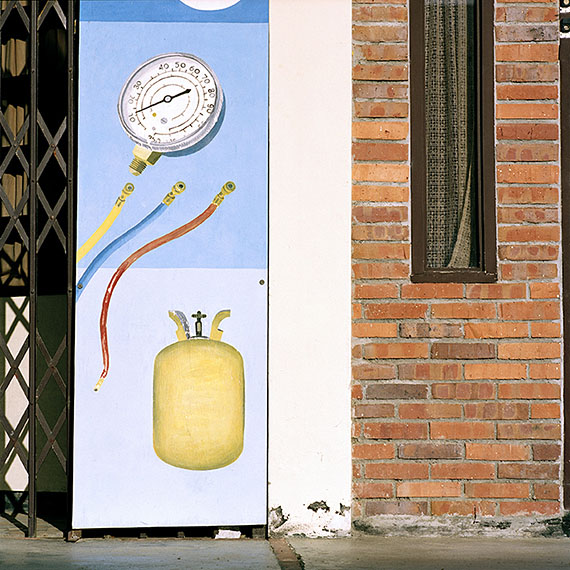 Cityscapes + Birdmen
Exhibition: – 29 Jun 2017
Sat 22 Apr 17:00 - 20:00

Surinaams Museum
Abraham Crijnssenweg 1, Fort Zeelandia
Paramaribo
+597-425 871
Tue-Sun 10-15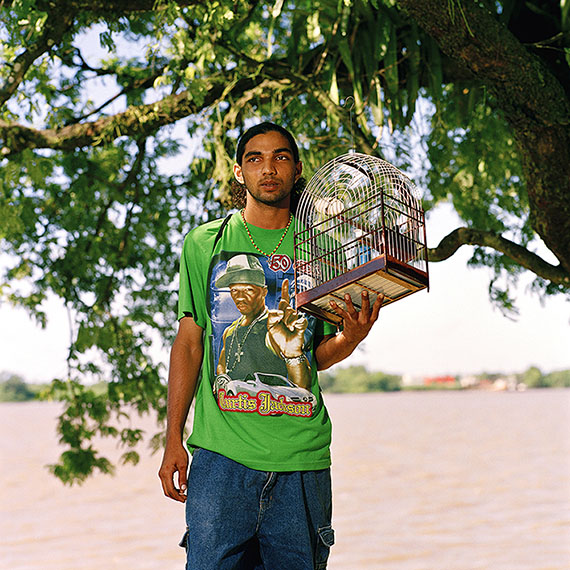 Jacquie Maria Wessels
"Cityscapes + Birdmen"

Exhibition: 23 April – 29 June, 2017
Opening: Saturday, 22 April, 17-20h
This spring, the Surinaams Museum in Paramaribo presents work by Jacquie Maria Wessels. In the exhibition Cityscapes + Birdmen photo's of city scenes in Paramaribo alternate with portraits of birdmen, creating a layered image of Suriname's culture and society.

Birdmen
Between 2006 and 2009 Jacquie Maria Wessels made portraits of macho Surinamese men who are obsessed with their little songbirds. In the songbird contests, one of the most popular sports in Suriname, men from all segments of the population come together amiably, in peaceful combat over which bird sings the best. Stereotypical male attributes such as clothing, cars and motorcycles play an important role in this lifestyle but in the photographs by Wessels the men also reveal another side of themselves.

After the independence of Suriname in 1975 this pastime came to The Netherlands along with the Surinamers. Both in Suriname and in The Netherlands, the contests are held very early on Sunday mornings: in Paramaribo on Independence Square and in The Netherlands on lawns in parks in Amsterdam, The Hague and other cities.

Cityscapes
The urban landscape photographs provide an external context of the subject's home environment. These city scenes are dominated by the typically Surinamese wall paintings: hand-painted advertisements containing hyper-realistic depictions of tools, soup cans, oatmeal, hot dogs and other products, along with exhortations like "Do your best in school"...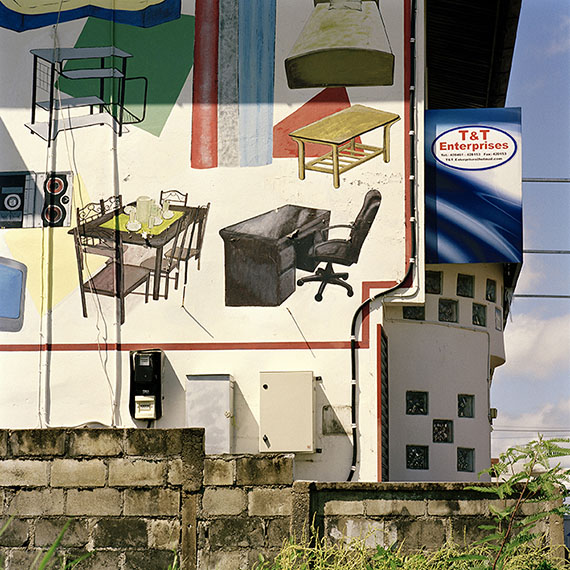 Jacquie Maria Wessels was born in Vlaardingen, the Netherlands, and presently lives and works in Amsterdam. She graduated from the Gerrit Rietveld Academy in Amsterdam in photography in 1990, and studied social psychology at the Vrije Universiteit (VU) in Amsterdam. Wessels has developed into an autonomous/documentary photographer who prefers to delve deeply into a subject over a long period. Her subjects often serve as a framework for investigating the diverse social situations in which people find themselves. More information: www.jacquiemariawessels.nl

Publication
The analogue series Cityscapes+Birdmen is published in the photo book "Cityscapes + Birdmen" by Voetnoot Publishers in Antwerp Belgium, and internationally by Idea Books. For more information: www.jacquiemariawessels.nl/books.html