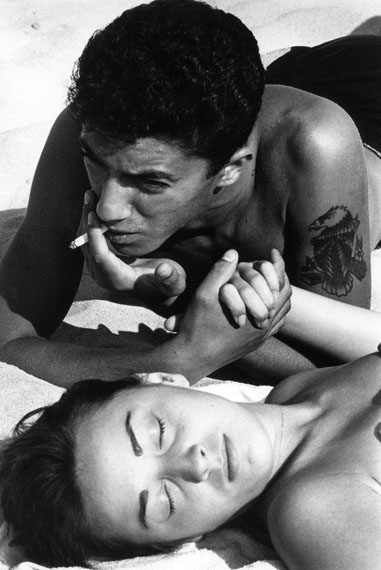 BRUCE DAVIDSON
Exhibition: 15 Jun – 20 Aug 2017
Wed 14 Jun 19:00
WestLicht. Schauplatz für Fotografie
Westbahnstr. 40
1070 Wien
Tue, Wed, Fri 14-19 | Thu 14-21 | Sat, Sun 11-19

WestLicht. Schauplatz für Fotografie
Westbahnstr. 40
1070 Wien
+43 (0)1-5226636
info@westlicht.com
www.westlicht.com
Tue, Wed, Fri 14-19; Thu 14-21; Sat,Sun 11-19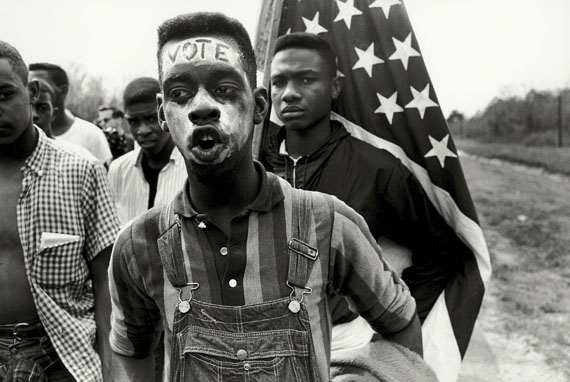 BRUCE DAVIDSON

Exhibition: 15 June - 20 August, 2017
Opening reception: Wednesday, 14 June, 7pm
Bruce Davidson will be present
This summer WestLicht presents the first retrospective exhibition in Austria on the work of Bruce Davidson (born Chicago, 1933) one of the leading exponents of humanist photography and with close to sixty years of membership one of the most prominent photographers of Magnum agency. The now legendary cooperative was founded in 1947 by Robert Capa, Henri Cartier-Bresson, George Rodger and David "Chim" Seymour and celebrates its seventieth birthday this years.

Davidson counts among the most influential members of the agency. Like few others, he has shaped the genre of reportage with his series on subcultures and marginalized groups. The exhibition offers an overview of the artist's entire career, more than fifty years of continuous work, from his most renowned series, such as Brooklyn Gang (1959), Time of Change: Civil Rights Movement (1961-1965) and East 100th Street (1966-1968), to one of his latest projects, Nature of Los Angeles (2008-2013).

Bruce Davidson set out on what was to become a passionate relationship with photography at a very young age. More than responding to a specific style, his work is characterized by a personal vision of reality that manifests itself in his art, not so much in the individual images as in the effect produced by the reiteration and juxtaposition of themes and characters. The spectator shares an intimacy with them that is made accessible through Davidson's charismatic presence, allowing him to reap the trust of the people being portrayed and easily gain access to their lives, even when dealing with controversial subjects. His work is therefore the reflection of an ethical commitment towards the harsh realities and the precarious and vulnerable environments in which the daily existence of the people being photographed unfolds.

The exhibition was produced by Fundación MAPFRE in collaboration with WestLicht. Schauplatz für Fotografie und Magnum Photos with support from TERRA Foundation for American Art.

A public talk between Bruce Davidson and Hans-Michael Koetzle will be held on the occasion of ViennaPhotoBookFestival on Sunday, 11 June, 2 pm at Brotfabrik Wien.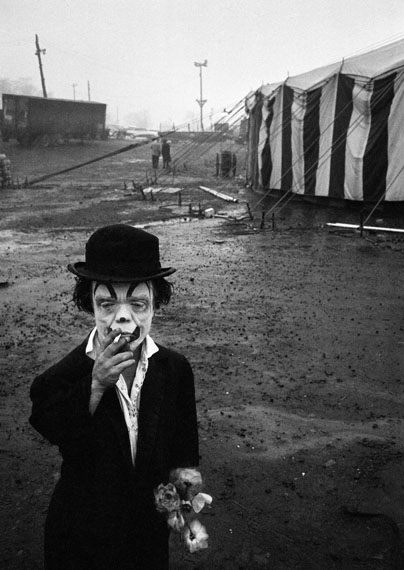 BRUCE DAVIDSON

Ausstellung: 15. Juni bis 20. August 2017
Eröffnung: Mittwoch, 14. Juni, 19 Uhr
in Anwesenheit von Bruce Davidson
In diesem Sommer zeigt WestLicht die erste retrospektive Ausstellung von Bruce Davidson in Österreich. Als führender Vertreter der humanistischen Fotografie und mit knapp sechzig Jahren Mitgliedschaft ist Davidson (*1933) einer der prominentesten Fotografen der Agentur Magnum Photos. Die legendäre Fotografenkooperative, 1947 gegründet von Robert Capa, Henri Cartier‐Bresson, George Rodger und David "Chim" Seymour, feiert heuer ihren siebzigsten Geburtstag.

Davidson gehört zu den prägendsten Fotografen der Agentur, wie kaum ein anderer hat er mit seinen Reportagen über Subkulturen und marginalisierte Lebenswelten dem Genre die Richtung gewiesen.

Die Ausstellung bietet einen Überblick seines gesamten, mehr als fünf Jahrzehnte umspannenden Schaffens, bis hin zu seinem jüngsten Projekt Nature of Los Angeles. Im Zentrum stehen seine bekanntesten Serien, darunter Brooklyn Gang, East 100th Street und Time of Change: Civil Rights Movement. Davidsons leidenschaftliche Beziehung zur Fotografie begann bereits im Alter von zehn Jahren. Seine Arbeiten sind weniger durch einen bestimmten Stil beeinflusst, vielmehr ist es der persönliche Blick auf die Realität, der sein Werk über das Einzelbild hinaus kennzeichnet und sich in der Wiederholung und Gegenüberstellung von Themen und Charakteren manifestiert. Zu den Menschen in Davidsons Bildern entsteht eine fast intime Beziehung, ermöglicht durch die charismatische Präsenz des Fotografen, dem die Porträtierten vertrauen und Zugang in ihr Leben gewähren, selbst wenn es um kontroverse Themen geht. Davidsons Werk ist so auch ein moralisches Bekenntnis zur rauen Wirklichkeit des Alltags und den prekären Umständen, in denen sich seine Protagonisten bewegen.

Die Ausstellung und ihre Tournee wurden ermöglicht durch die TERRA Foundation for American Art. Nach Stationen in der Fundación MAPFRE in Barcelona und Madrid ist sie in diesem Sommer in Wien zu sehen, bevor sie ans Nederlands Fotomuseum in Rotterdam und nach Bilbao in die Sala Rekalde weiterzieht.

Bruce Davidson wird bereits am 11. Juni als Ehrengast des von OstLicht und Anzenberger Gallery organisierten ViennaPhotoBookFestival einen Vortrag in der Brotfabrik halten.