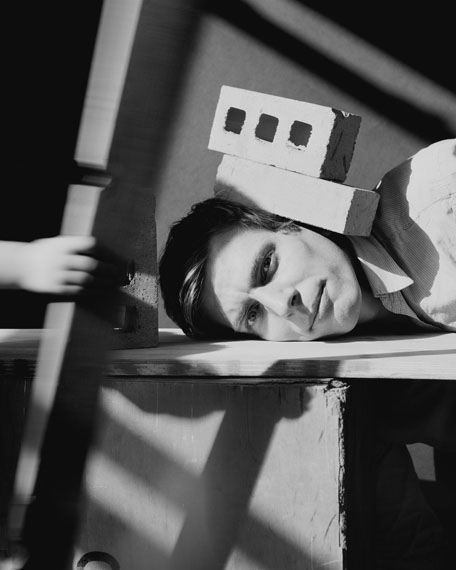 Grand Prix Images Vevey 2017/2018
The Grand Prix Images Vevey + Images Vevey Book Award
Prize:
Thu 1 Jun

Images Vevey
Place de la Gare 3
1800 Vevey
+41(0)21-9224854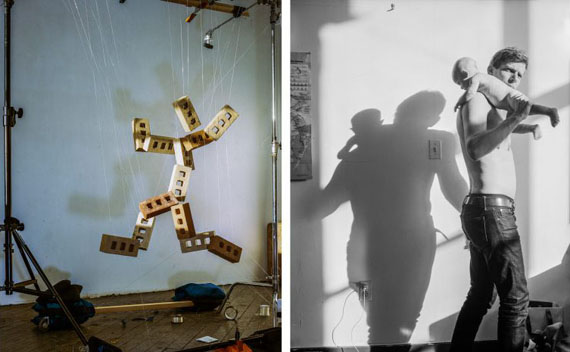 Grand Prix Images Vevey 2017/2018

The Grand Prix Images Vevey 2017/2018 goes to Peter Puklus (Hungary) and the Images Vevey Book Award to Jono Rotman (New-Zealand)
After a three-day deliberation, the Grand Prix Images Vevey jury, led by artist Christian Marclay and comprising Simon Baker (Curator of photography and international art, Tate London), Lars Boering (Managing Director, World Press Photo Amsterdam), Darius Himes (Head of Photographs, Christie's New York) and Luce Lebart (Director of the Canadian Photography Institute), has awarded the following prizes:

Grand Prix Images Vevey
Peter Puklus (Hungary) "The Hero Mother – How to build a house"

The jury commented upon its decision thus: "The Jury was unanimous in selecting Peter Puklus for the Grand Prix Images Vevey 2017/2018, for a truly original and intriguing proposal that draws universal issues of family and the performance of parental roles into the artist's unique and compelling visual language. Puklus offered a multifaceted dossier of texts, drawings and embryonic photographic sketches that begins to describe a completely new and unseen body of work by an artist whose recent photobook, The Epic Love Story of a Warrior, has drawn so much attention and excitement. It is therefore in the view of the jury, the perfect moment for Puklus to step onto the larger public stage that Vevey offers. Puklus' new work is the result of a complex, immediate and accessible process. It begins from very simple and identifiable notions of assumed masculine and feminine roles in society: motherhood (as a presumed heroic activity) and the father's inclination to build and protect the family home. For Puklus, the dynamics of these roles are deconstructed and questioned. Visually, the symbols associated with the roles are broken down into constituent parts as the basis for a playful investigation, expressed as sculptural and performative photographic works. The resulting images are exciting, challenging and fun, and maintain a resolute sense of the symbolic riddles of modern life. From the initial proposal to the finished project, the jury looks forward to seeing Puklus take his own unique lexicon of the clichés of family life beyond the confines of the studio and transform it into an inspiring and engaging installation."

Peter Puklus was trained at Moholy-Nagy University of Art and Design (MOME) in Budapest and Ecole Nationale Supérieure de Création Industrielle in Paris, Peter Puklus (1980) currently lives and works in Budapest, where he is completing a PhD in Photography at MOME. In his books as well as his exhibitions, Puklus likes to focus on the narrative. He also strives to chart new territories beyond the field of photography by resorting to sculpture, drawing and video art.

Grand Prix Images Vevey is a creation-support grant for photography projects. The award, worth some CHF 40,000 (approx. EUR 37,000), enables artists to develop an original project. The winner now has one year to complete the project which will premiere at the next Festival Images Vevey from 8 to 30 September 2018.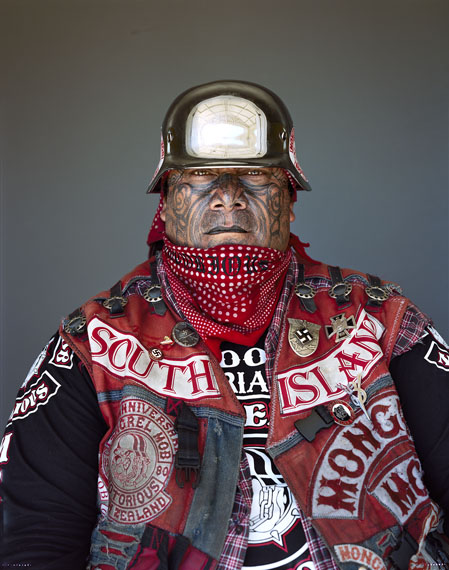 Images Vevey Book Award
Jono Rotman (New-Zealand) "Mongrelism"

The jury commented upon its decision thus: "The jury was unanimous in their selection of Jono Rotman's challenging and important project Mongrel Mob for the Prix du Livre 2017. Rotman's book proposal, which is the result of almost a decade of research and documentary practice, brings to public attention the little-known subject of indigenous Maori street gang culture in his native New Zealand. Here, members of the so-called "Mongrel Mob" live and die in a violent sub-culture that challenges perceptions of racial, cultural and political identity through its appropriation of language, symbols and dress associated with the Third Reich. In his work Rotman demonstrates an unusual and highly sophisticated sensitivity to the ethical and practical concerns associated with a documentary project of this scope. The result is both visually compelling and textually rich. Comprised of portraits, archival material, and a comprehensive series of interviews to be designed as a kind of handbook for the self-defined "Mongrel Mob", a balance of form and content will ultimately define the finished book."

Born in 1974 in New Zealand, Jono Rotman spent over ten years documenting this sensitive issue. His images have been part of several exhibitions and have been published widely in the press. The Images Vevey Book Award will now enable him to move on to the second phase of his project by working on a book that will take the form of a "gang-designed handbook".

Made possible by the Amis d'Images association, the Images Vevey Book Award supports the creation of a book project that showcases an optimal and original balance between publication format and photographic content with a CHF 10,000 (app. € 9,000) grant.

The jury also awarded the following prizes:

Special Jury Prize
Antony Cairns (United Kingdom) "The Tale of Gordon Earl Adams"
Born in 1980 in London where he currently lives and works.

"The jury awarded a Special Jury Prize to Antony Cairns for his proposal to base a new body of work on the true story of inventor Gordon Earl Adams who disappeared while building a time machine in the early 20th century. The jury were impressed by Cairns' innovative and imaginative combination of archival material and attention to the language of technological obsolescence."

Broncolor Prize (Light)
Angélique Stehli (Switzerland) "Cool Down Pink"
Born in Paris in 1993, lives in Renens, studies at Lausanne University of Art and Design (ECAL)

"The jury is pleased to unanimously select Angélique Stehli as the Honourable Mention of the Broncolor lighting award. Her project, Cool Down Pink, a series of photographs of the interiors of prison cells painted in a shade of pink discovered by Alexander Schauus to have a tranquilising effect, was presented in a professional and creative manner. The jury felt that this professionalism, paired with a group of technically proficient photographs made of architectural interiors, merited a positive response. We hope that this prize will help the artist continue on her path."

Leica Prize (Reportage)
Emeric Lhuisset (France) "L'autre rive"
Born in 1983 in Paris where he currently lives and works

"The Grand Prix Images Vevey Jury is pleased to award the Leica Prize (Reportage) to French photographer Emeric Lhuisset for the quality of his work, which pushes back the boundaries of traditional reporting. His varied approach to contemporary geopolitical issues involves the use of drones as well as ancient photographic processes. He determinedly reinterprets the documentary form as well as actual photo essay topics by focusing on war zones (Syria, Afghanistan, Iraq), migration and the living conditions of refugees in Europe."

Including the Grand Prix Images Vevey, Images Vevey Book Award and various other prizes, Fondation Vevey ville d'Images allocates creation support grants of more than CHF 100,000 every other year.

The Grand Prix Images Vevey in figures:
- 440 applications
- from 47 countries
- 81 projects selected for the jury
- 1 Grand Prix and 3 mentions

The Images Vevey Book Award in figures:
- 194 applications
- from 34 countries
- 32 projects selected for the jury
- 1 winning project

Partners of Grand Prix Images Vevey 2017/2018
City of Vevey, Leica, Broncolor, Amis d'Images association, Hôtel des Trois Couronnes