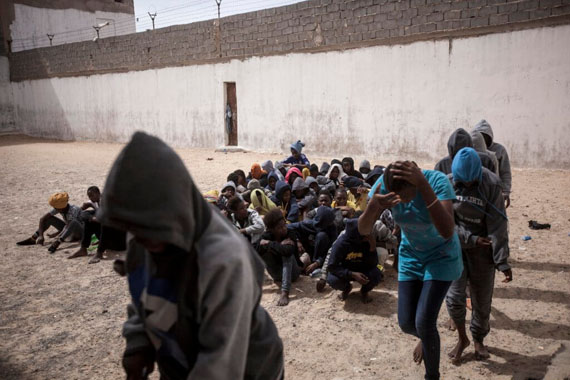 Libya : A Human Market Place
7th Laureate of the Carmignac Photojournalism Award
Exhibition: 16 May – 16 Jun 2017
Saatchi Gallery
Duke of York's HQ, Sloane Square
SW3 4RY London
daily 10am - 6pm

Fondation Carmignac
24, place Vendôme
75001 Paris
+33 (0)1-70 92 34 65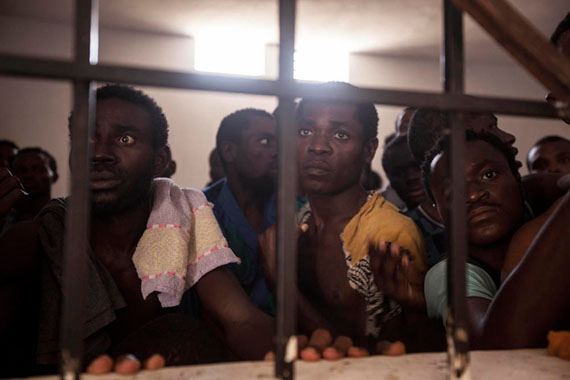 Narciso Contreras – 7th Laureate of the Carmignac Photojournalism Award
"Libya : A Human Market Place"
Fondation Carmignac is pleased to announce the exhibition of the 7th Laureate of the Carmignac Photojournalism Award, the Mexican photographer Narciso Contreras.

Narciso Contreras has put together a unique testimony for the Carmignac Photojournalism Award, revealing that Libya is not simply a transit zone for migrants en route to Europe, but a human trafficking stronghold where refugees and asylum seekers are bought and sold on a daily basis.

In 5 months of reportage, from February to June 2016, Narciso Contreras was able to uncover and demonstrate that detention centres, where migrants are submitted to inhumane living conditions, are in fact the strongholds of this lucrative commerce.

With this report, Narciso Contreras provides us with a glimpse of the complex and horrifying context anonymous migrants face through the complex tribal society of post-Gaddafi Libya.
In 2009, Fondation Carmignac established the Carmignac Photojournalism Award with the aim of funding and promoting an investigative photo report on human rights violations each year. The winner receives a €50,000 grant to produce an in-depth, in-the-field photo essay. After it has been completed, the Fondation provides further support, financing a monograph on the investigation and working with the photographer to develop and stage an international touring exhibition that begins in Paris. Four photos from the essay are subsequently included in the Carmignac Collection.

Palazzo Reale, Milano, Italy
22 Aprile – 13 May 2017
http://www.palazzorealemilano.it

Saatchi Gallery, London, UK
16 May – 16 June 2017

Contacts
Emeric Glayse, Director of the Carmignac photojournalism Award
emeric.glayse@carmignac.com
Valentine Dolla, Communication Manager
valentine.dolla@carmignac.com