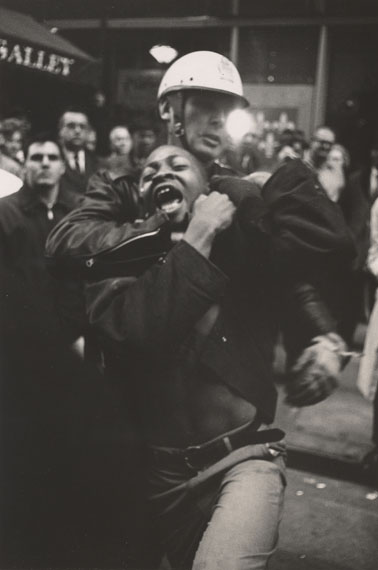 Message to the Future
Exhibition: 20 May – 27 Aug 2017
Fri 19 May 18:00

Fotomuseum Winterthur
Grüzenstr. 44+45
8400 Winterthur
+41 (0)52-2341060
fotomuseum@fotomuseum.ch
www.fotomuseum.ch
Tue-Sun 11-18, Wed 11-20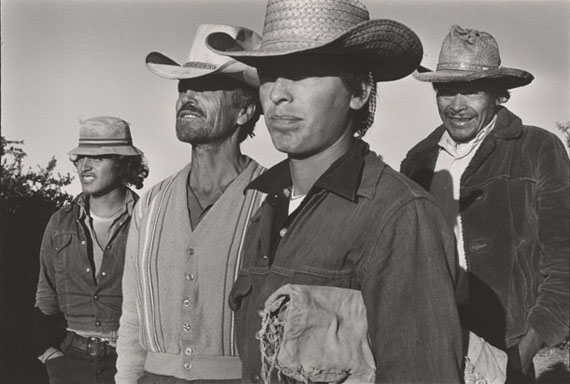 Danny Lyon
"MESSAGE TO THE FUTURE"

Exhibition: 20 May – 27 August, 2018
Opening Reception: 19 May, 6pm
Danny Lyon will be present.
In Message to the Future, Fotomuseum Winterthur presents a comprehensive retrospective view of the work of American photographer and documentary filmmaker Danny Lyon (*1942). As a dedicated and sharp-eyed observer fascinated by outsiders and subcultures, Lyon has spent more than fifty years documenting sociopolitical issues, delving deep into the heart of the matter and always building a close rapport with the people in front of his camera. Determined to counter the one-sided preoccupations of the mainstream media by offering an alternative viewpoint, he has developed an increasingly subjective and participatory form of documentary photography in the tradition of Walker Evans and Robert Frank. In addition to his iconic images, this wide-ranging retrospective exhibition also includes, for the first time in Europe, some of his lesser-known films, collages and fascinating material from Lyon's own archives.

Lyon's earliest photographs were created against the backdrop of the US Civil Rights Movement. In 1962, at the age of 20, he hitch-hiked to Illinois, where he photographed his first demonstration. Having been appointed official photographer for the Student Nonviolent Coordinating Committee – one of the foremost organisations in the Civil Rights Movement – he went on to produce iconic images documenting the violent clashes between demonstrators and police in the southern states. His photographs capturing the Occupy demonstrations in the autumn of 2011 in New York, Los Angeles, Oakland and Albuquerque, recall his pictures of the early days of his career.

The son of Jewish immigrants, Lyon grew up in Queens, New York. Influenced by the Beat Generation and by his father's photo albums, he became interested from an early age in socially marginalised groups. In 1965, he joined the Chicago Outlaws, one of the world's biggest and oldest motorcycling gangs, and in the course of the following years he documented their life on the road and beyond. During his time in Lower Manhattan (1967) he photographed the demolition of the area where the World Trade Center would later be built. For another project, he spent 14 months visiting inmates in Texas prisons to document their everyday lives up close. In the 1970s and 1980s, his self-described "advocacy journalism" took him to Bolivia, Mexico, Colombia and Haiti, where he documented the lives of illegal workers, street children, and the revolution overthrowing the dictator François "Papa Doc" Duvalier.

In the late 1960s, Lyon shot his first short films "Ramsey Cell Block" (1968) and "Ellis Shakedown" (1968), and started to develop a strong interest for moving images. "Soc. Sci. 127" (1969) is his first elaborate 21-minute film portrait of tattoo artist Bill Sanders. In the following years, he went on to create longer cinematic works such as "Los Niños Abandonados" (1975) and "Willie" (1968). Being self-taught, Lyon has never subscribed to any particular school of documentary film. Instead, he films just the way he photographs: up close, direct and candid. The approach he takes in his films expresses empathy for those on the margins of society. Lyon intuitively finds the cinematic language that lends a voice to individuals and groups who previously had no place on the screen.

The exhibition presents some 150 photographs alongside films and ephemera, including many objects that are shown for the first time. Message to the Future delves deep into Lyon's personal archives and includes important loans from leading public and private collections in the United States.

This exhibition is organized by the Fine Arts Museums of San Francisco. Danny Lyon – Message to the Future in Winterthur is kindly supported by the Tarbaca Indigo Foundation. Further support by Avina Foundation, Johann Jacob Rieter Foundation and Dr. Werner Greminger Foundation.

The exhibition is accompanied by a lavishly illustrated catalogue reflecting the many different aspects of Lyon's work over the past fifty years (in English, with German insert providing translations of the main texts).

Prior to the opening, there will be an exclusive preview at Stadtkino Basel on 17 May, where Lyon's films "Soc. Sci. 127" and "Los Niños Abandonados" will be screened, followed by a conversation with the artist about his cinematic work. Danny Lyon will also be present at the exhibition opening and is available for interviews.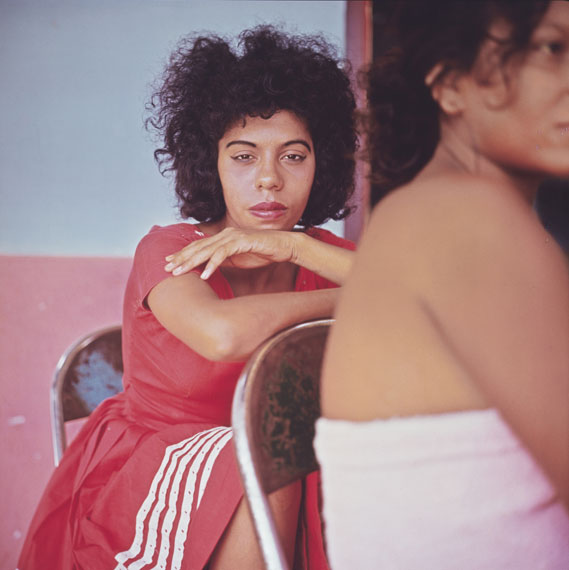 Danny Lyon
"MESSAGE TO THE FUTURE"

Ausstellung: 20. Mai bis 27. August 2017
Eröffnung: Freitag, 19. Mai, 18 Uhr
Danny Lyon wird zur Eröffnung anwesend sein.
Mit Message to the Future zeigt das Fotomuseum eine umfassende Retrospektive des amerikanischen Fotografen und Dokumentarfilmers Danny Lyon (*1942). Als engagierter und scharfer Beobachter dokumentiert Lyon seit über 50 Jahren gesellschaftspolitische Themen, Randgruppen und Subkulturen, wobei er sich tief in das Geschehen hineinbegibt und stets eine besondere Nähe zu den Menschen aufbaut, die vor seiner Kamera stehen. Entschlossen, der eintönigen massenmedialen Berichterstattung eine alternative Sichtweise entgegenzuhalten, entwickelt er in der Nachfolge von Walker Evans und Robert Frank eine verstärkt subjektive und teilnehmende Form der dokumentarischen Fotografie. Neben den ikonischen Bildern zeigt die umfassende Retrospektive erstmals in Europa auch weniger bekannte Filme, Collagearbeiten und faszinierendes Material aus Lyons Archiv.

Lyons frühste Fotografien entstehen im Rahmen der US-amerikanischen Bürgerrechtsbewegung. 1962, im Alter von 20 Jahren, reist er per Anhalter nach Illinois, um seine erste Demonstration fotografisch festzuhalten. Nachdem er zum offiziellen Fotografen des Student Nonviolent Coordinating Committee ernannt wird – einer der bedeutendsten Organisationen der schwarzen Bürgerrechtsbewegung –, entstehen ikonische Bilder, die das gewaltsame Aufeinandertreffen von Demonstrierenden und der Südstaatenpolizei dokumentieren. Seine Fotografien von Demonstrationen der Occupy Bewegung, die im Herbst 2011 in New York, Los Angeles, Oakland und Albuquerque entstanden sind, schlagen einen Bogen zurück zu den Anfängen seiner Karriere.

Als Sohn jüdischer Einwanderer wuchs Lyon im New Yorker Stadtteil Queens auf. Von der Beat-Generation und den Fotoalben seines Vaters beeinflusst, richtet er sein Interesse schon früh auf soziale Randgruppen. Den Chicago Outlaws, eine der weltweit grössten und ältesten Motorrad-Gang, schliesst er sich 1965 kurzerhand an und hält während den darauffolgenden Jahren ihren Alltag auf und abseits der Strassen fest. Während seiner Zeit in Lower Manhattan (1967) dokumentiert er den Abriss jenes Stadtteils, an dem später u.a. das World Trade Center erichtet wird. Für ein weiteres Projekt besucht er während 14 Monaten Häftlinge in texanischen Gefängnissen, um ihren Alltag auf Augenhöhe zu dokumentieren. In den 1970er- und 1980er-Jahren führt ihn sein selbsternannter "anwaltschaftlicher Journalismus"" nach Bolivien, Mexiko, Kolumbien und Haiti, wo er das Leben illegaler Arbeiter, von Strassenkindern oder den Sturz des Diktators François "Papa Doc" Duvalier dokumentiert.

Ende der 1960er-Jahre tauscht Lyon erstmals den Fotoapparat gegen die Filmkamera, es entstehen erste Kurzfilme wie "Ramsey Cell Block" (1968) oder "Ellis Shakedown" (1968). Mit "Soc. Sci. 127" (1969) schafft er ein unverblümtes 21-minütiges filmisches Porträt über den Tätowierer Bill Sanders. In den darauffolgenden Jahren entstehen längere filmische Arbeiten wie "Los Niños Abandonados" (1975) oder "Willie" (1968). Der Autodidakt Lyon folgt keiner bestimmten Schule des Dokumentarfilms, sondern filmt, wie er fotografiert: nah, direkt und ehrlich. Die Haltung, die aus seinen Filmen spricht, ist empathisch gegenüber Menschen, die aus der Reihe gesellschaftlicher Normen tanzen. Lyon findet intuitiv die filmischen Mittel, um Individuen und Gruppen, denen bis anhin keinerlei Leinwandpräsenz zugesprochen wurde, ins Bild zu setzen.

Die Ausstellung umfasst neben rund 150 Fotografien auch Filme und Ephemera, die erstmals zusammen gezeigt werden. Message to the Future greift tief in das persönliche Archiv Lyons und beinhaltet wichtige Leihgaben von bedeutenden öffentlichen wie auch privaten Sammlungen aus den USA.

Die Ausstellung wurde organisiert von Fine Arts Museums of San Francisco.

Danny Lyon – Message to the Future in Winterthur entsteht mit freundlicher Unterstützung durch die Tarbaca Indigo Foundation. Weitere Unterstützung durch Avina Stiftung, Johann Jacob Rieter-Stiftung und Dr. Werner Greminger-Stiftung.

Parallel zur Ausstellung erscheint ein reich bebilderter Katalog, der das vielsichtige Schaffen Lyons der letzten fünfzig Jahre wiederspiegelt (Englisch, mit deutschem Beiheft der Haupttexte).

Als Vorpremiere werden am 17. Mai an einem exklusiven Filmabend im Stadtkino Basel die Filme "Soc. Sci. 127" und "Los Niños Abandonados" gezeigt. Im Anschluss folgt ein Gespräch mit Danny Lyon über sein filmisches Schaffen.