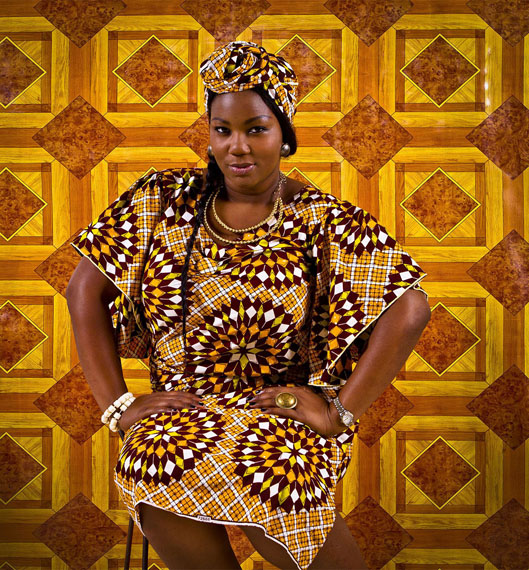 The Studio of Vanities
Exhibition: 10 Jun 2017 – 14 Jan 2018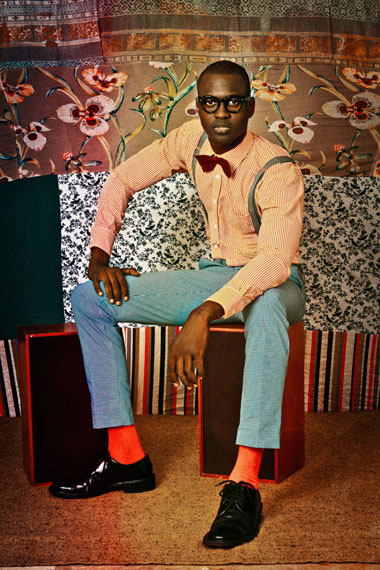 Staged portraits of Africa´s contemporary urban scene. Photographs by Omar Victor Diop
"Working with portraits forces us to think about the future."

Omar Victor Diop's work depicts the diversity of societies and lifestyles that characterize Africa today and questions whether we can speak of a homogeneous "Africa". He focuses on people's different backgrounds and their pursuit of realizing their personal dreams – without any limitations.

All the photographs in the exhibition were staged in collaboration with those depicted. The intention is to show how complex people are. The portrayed all work in the creative field, for example as designers, musicians, actors, fashion designers. In the pictures we meet the urban culture emerging in Africa's countries right now. Omar Victor Diop sees Africa as a concept – an abstract mental construction –somewhere between dreams and visions. That's where possibilities can be found.

The textiles used as backdrops have been collected by Omar Victor Diop's family for generations. The different fabrics all have their own history and each was specially selected for the portrayed individual. By using the textiles as backdrops in the portraits, Omar Victor Diop wishes to convey different emotions while at the same time placing the pictures in a historical context.
Omar Victor Diop was born in 1980 in Dakar, Senegal, where he also lives and works. After studying in Paris and while having a brilliant career as a business consultant in Senegal, he entered a series of photos concerning sustainable fashion, in a photo biennale in 2011. The series "Fashion 2112 – The Future of Beauty" was accepted, and since then he has achieved great success with his different projects. Omar Victor Diop is a photo-based artist working with fine-art photography as well as with fashion, advertising and portrait photography. The Studio of Vanities series refers directly to photographic history, to well-known names such as Seydou Keita and Malick Sidibe from Mali and Mama Casset from Senegal. Omar Victor Diop's works have been seen in exhibitions in Dakar, Arles, Panama City, Los Angeles, Malaga and Paris. He is represented by the Magnin-A gallery in Paris.