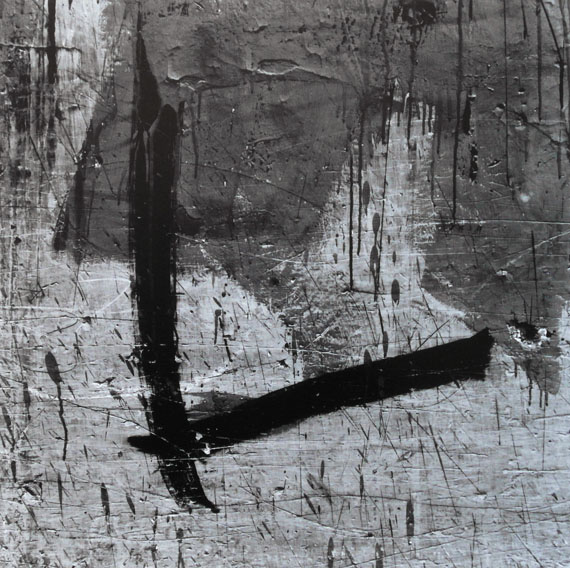 A Painter's Photographer
Exhibition: 9 Sep – 18 Nov 2017
Fri 8 Sep 18:00 - 22:00

Galerie Julian Sander
Cäcilienstr. 48
50667 Köln
+49 (0)221-170 50 70
galerie@galeriejuliansander.de
www.galeriejuliansander.de
Tue-Fri 12-18, Sat 12-16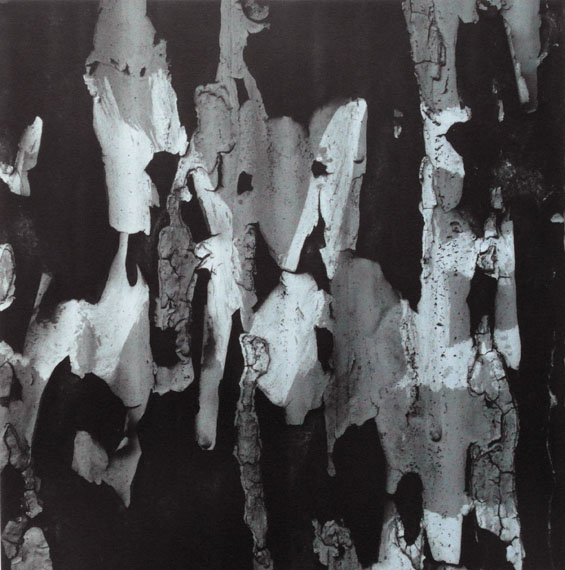 Aaron Siskind
"A Painter's Photographer"

Exhibition: 9 September – 18 November, 2017
Opening: Friday, September 8, 6-10 pm

Film Screening: Sunday, 10 September, 4-5 pm
Galerie Julian Sander is very pleased to present works by Aaron Siskind in the gallery for the first time. "A Painter's Photographer" shows photographs of the artist and references the close connection to Abstract Expressionist painting in Siskind's work.

In an essay from 1951, the artist and art critic Elaine de Kooning described Aaron Siskind as a "painter's photographer". After more than 60 years, Siskind remains one of the most closely connected photographers to the abstract expressionist movement of the 20th century. His flat picture planes, the low depth of field and the focus on the surface structure resonate with the gestural paintings by artists such as Jackson Pollock, Willem de Kooning and Franz Kline. Siskind also shared an artistic ethos with many of these painters. He emphasized the way his own feelings shaped the image as he made it and became part of the work itself.

Aaron Siskind expanded the expressive potential of photography as much as the definition of abstraction. Through extreme close-up, an unusual angle and the abstraction from the narrative context, known subjects become abstractions, which can be re-experienced.

Siskind inspired numerous painters in the beginnings of the movement in the early 1940s. He is thus rightly counted among the pioneers of abstract expressionism.

Aaron Siskind was born in New York in 1903 as the son of Russian-Jewish immigrants. He studied social sciences at the College in New York and taught English at a public school the following 20 years. It was not until 1930 he became a photographer and in 1936 he became active in the New York Photo League– a connection that would last until 1940. In the early 40s, Siskind became friends with Abstract Expressionist painters (Franz Kline, Barnett Newman, Mark Rothko and others) and focused artistically on symbolic and abstract photography based on a documentary style. Numerous exhibitions at the Charles Egan Gallery between 1947 and 1949 and the growing interest of the museums, made it possible for him to become an artist and a teacher. After an invitation from Harry Callahan, Siskind taught photography at the faculty of Illinois Institute of Technology and Design in Chicago from 1951 to 1971 . He then left to teach at the Rhode Island School of Design in the graduate program for five more years. The first publication about his work was published 1959, titled "Aaron Siskind: Photographs". The artist continued to work on his photography until his death on February 8, 1991.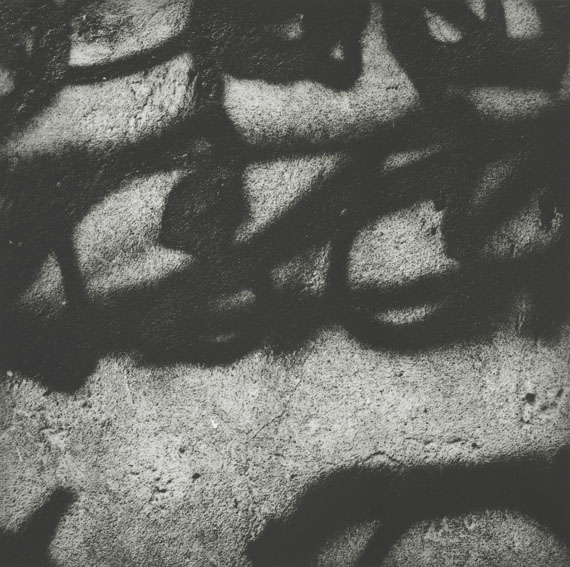 Aaron Siskind
"A Painter's Photographer"

Ausstellung: 9. September bis 18. November
Eröffnung: Freitag, 8. September, 18-22 Uhr

Film Screening: Sonntag, 10. September, 16-17 Uhr
Die Galerie Julian Sander freut sich sehr, erstmals Arbeiten von Aaron Siskind in der Galerie präsentieren zu können. "A Painter's Photographer" zeigt Fotografien des Künstlers und nimmt Bezug auf die enge Verbindung zur Malerei des Abstrakten Expressionismus in Siskinds Werk.

In einem Essay von 1951 beschreibt die Künstlerin und Kunstkritikerin Elaine de Kooning Aaron Siskind als "Malerfotografen". Nach über 60 Jahren zählt Siskind weiterhin zu den am engsten mit dem abstrakten Expressionismus des 20. Jahrhunderts verbundenen Fotografen. Seine flachen Bildebenen, die geringe Tiefenschärfe und der Fokus auf die Oberflächenstruktur schwingen mit den gestischen Gemälden von Künstlern wie Jackson Pollock, Willem de Kooning und Franz Kline. Siskind teilte zudem ein künstlerisches Ethos mit vielen dieser Maler. Er betonte wie seine eigenen Gefühle die Bilder während des Schaffensprozesses prägten und Teil des Werkes wurden.

Aaron Siskind erweiterte das ausdrucksvolle Potential der Fotografie und der Definition von Abstraktion. Bekannte Subjekte werden für den Betrachter durch extreme Nahaufnahme, ein ungewöhnlicher Winkel und die Herausnahme aus dem erzählerischen Kontext zu Abstraktionen, die sich neu erfahrbar machen lassen.

Siskind kann zu den Pionieren des Abstrakten Expressionismus gezählt werden – War er es doch, der mit seinen Fotografien die Ansätze dieser Bewegung in den frühen 40er Jahren hervorbrachte und zahlreiche Maler inspirierte.

Aaron Siskind wurde 1903 in New York als Sohn russisch-jüdischer Immigranten geboren. Er studierte Sozialwissenschaften am College in New York und lehrte die folgenden 20 Jahre Englisch an einer öffentlichen Schule. Erst 1930 kam er zur Fotografie und war seit 1936 in der New York Photo League aktiv – Eine Verbindung die bis 1940 anhielt. In den frühen 40er Jahren befreundete Siskind sich mit Malern des Abstrakten Expressionismus (Franz Kline, Barnett Newman, Mark Rothko u.a.) und richtete seinen künstlerischen Fokus auf symbolisch und abstrakte Fotografie basierend auf einem dokumentarischen Stil. Zahlreiche Ausstellungen in der Charles Egan Gallery zwischen 1947 und 1949 sowie das größer werdende Interesse der Museen machten ihm ein Leben als Künstler und Lehrer möglich. Nach einer Einladung von Harry Callahan lehrte Siskind von 1951 bis 1971 Fotografie an der Fakultät des Illinois Institute of Technology and Design in Chicago. Anschließend wechselte er an die Rhode Island School of Design und lehrte dort 5 weitere Jahre am Graduiertenprogramm. Seine erste eigene Publikation über sein Werk veröffentliche er 1959 mit dem Titel "Aaron Siskind: Photographs". Aaron Siskind arbeitete stets an neuen Arbeiten und fotografierte bis zu seinem Tod am 8. Februar 1991.