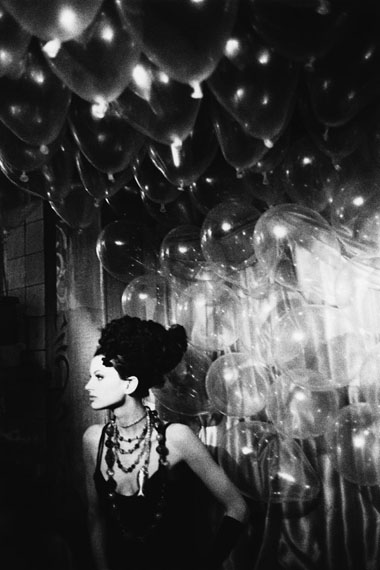 l'oeil fertile
Exhibition: 29 Nov 2017 – 3 Mar 2018
Wed 29 Nov 18:00

Galerie Esther Woerdehoff
36 rue Falguière
75015 Paris
+33(0)9-51 51 24 50
galerie@ewgalerie.com
www.ewgalerie.com
Wed-Sat 12-19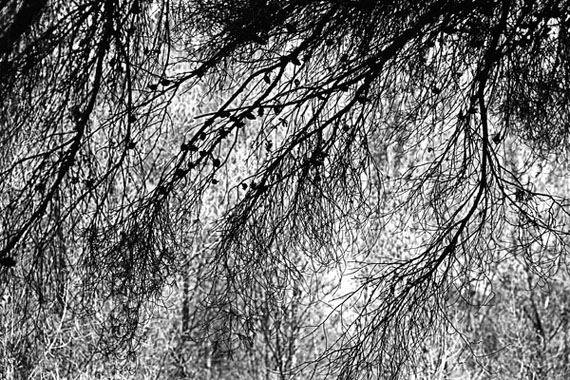 Gérard Musy : l'oeil fertile
November 29th – December 23rd 2017
Opening reception : Wednesday November 29th 2017, from 6pm to 9pm The artist will be present.
With a passion for night and lust, Gérard Musy began to photograph in the late 70s. Between New York, London and Paris, he plunged into the excitement of these cities' nightlife. In fashion shows backstage, at private parties and nightclubs that illuminated the 80s, or in the hidden mystery of the S/M scene, Gérard Musy transfigured desire, beauty and fantasy into vivid and vibrant photographs. With an everlasting enthusiasm, the photographer aspires to embody his subject and to vanish in a complete empathic desire. Working on various series over the years, from fashion and fetishism to travels and trees, Musy constructs a multiple work, with a fluidity and a vital energy that inspires each of his images.

With this exhibition, the Swiss photographer, now living in Paris, offers us a journey through forty years of prints, playing with reflections and echoes between his images. We follow one photograph after another through visual links and this repetition of formal elements gives a sense of flow, an uninterrupted visual sequence. In this world of appearances, of women in finery, he makes an exhibition of beauty, a play of figurative rhythms, in a precarious balance between order and chaos.

Gerard Musy went back to his archives for this exhibition, looking for vintage prints, mostly unpublished. Large spectacular prints echo on the walls of the gallery in a shock of colours, graphic lines, shadows and lights. Beyond, Lustre, Lamées, Leaves, Lontano/ Lejano and Back to Backstage, a composition of images unfolds, random snapshots of reality, sensual light bursts, in a true photographic euphoria!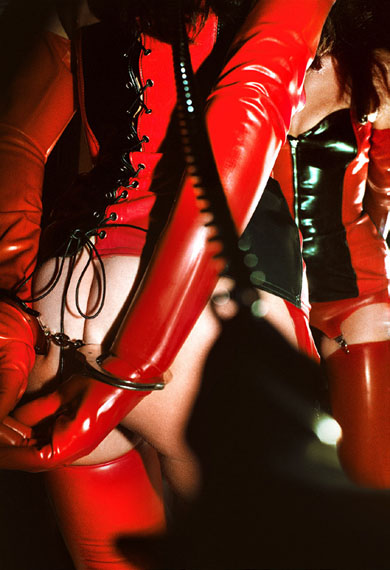 Gérard Musy was born in 1959 in La Chaux-de-Fonds, Switzerland. While attending the University of Geneva in 1983, he began photographing the New York nightlife. In 1986, he received his bachelor's degree with a thesis in art history about the photographer Robert Frank. In the sophisticated black and white of the "Sexy Eighties", he not only photographed the collections of the greatest fashion designers but also intriguing creatures dressed in leather, latex and sequins who ruled the nightlife of Paris, London or New York. At a time when photographers were rushing and crowding around the catwalk, Gerard Musy, equipped of his Leica, was one of the first photographers to invest the backstage. Women are the heroines of his photos: seductive, conniving, sexy or domineering. They could be famous top models or anonymous, Gerard Musy always came close to his subjects: these queens of the night embodied sensuality and freedom, two elements that seems to have disappeared from the clubs and nightclubs of today. Since 1991, he lives in Paris and continues his commercial and personal projects. He has worked for Armani, Paco Rabanne and other important names in fashion. His photographs are regularly published in international magazines, including Vanity Fair, Harper's Bazaar and Skin Two. He has received several awards including two Swiss Federal Grants His photographs can be found among the collections of the Bibliothèque Nationale de France, the Swiss Foundation for Photography in Winterthur and Museum de L'Elysée in Lausanne.