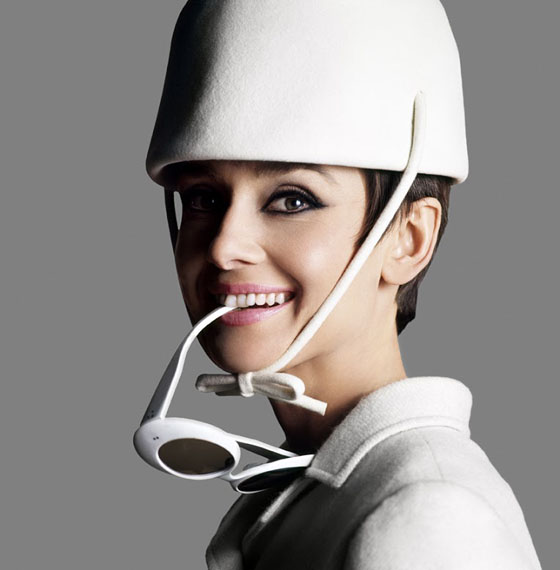 BEHIND THE SCENES
60 years of Hollywood, Marilyn Monroe, and Coco Chanel
Exhibition: 17 Jan – 15 Apr 2018
Tue 16 Jan 19:00

The Lumiere Brothers Center for Photography
Bolotnaya embankment 3, bld. 1
119072 Moscow
+7 495-228 98 78
Tue-Fri 12-21, Sat-Sun 12-22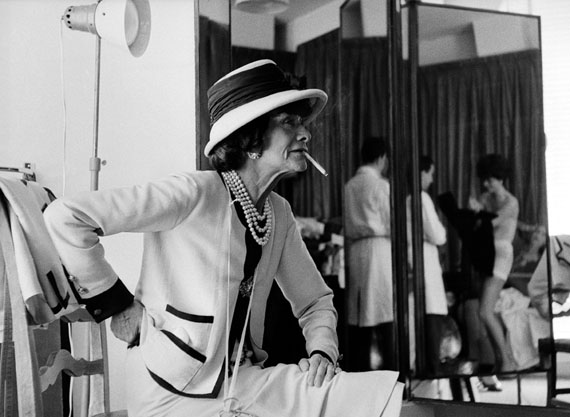 Douglas Kirkland - BEHIND THE SCENES
60 years of Hollywood, Marilyn Monroe, and Coco Chanel.
January 17 – April 15, 2018
Private view – January 16, 7 p.m.
The Lumiere Brothers Center for Photography is presenting the first exhibition in Russia by Douglas Kirkland, a multi-award winning American photographer, lecturer and author of several books. The exhibition Behind the Scenes spans over 60 years of Douglas Kirkland's photography career and focuses on its highlights. The Grand Hall of The Lumiere Center will host on-set photography from major Hollywood movies during the 1960s-2010s and an iconic photoshoot of Marilyn Monroe in 1961. A series featuring 3 weeks of Coco Chanel's life and work will become a special part of the project and will be exhibited in the White Hall of The Lumiere Center.

Born in Toronto in 1934, Douglas Kirkland started his career as legendary Irving Penn's assistant, he joined Look magazine in 1960 and soon became contract photographer. A year later he had a chance to shoot a feature on Marilyn Monroe for the 25th anniversary of the magazine. An evening of November 17, 1961 with the most beautiful woman of the time turned into a series that became iconic both for the actress and young Kirkland. He recalls their time together as if they "were in a beautiful dance" with Marilyn Monroe leading: «Marilyn, with her sweet intuitiveness, made it easy. She simply said, "Okay, I know what we need. We need a bed with white silk sheets and nothing else, and it will work. "But", she added, "the sheets must be silk". She had done the biggest part of my job for me: understood my ideas and articulated them better than I had been able to – bless her».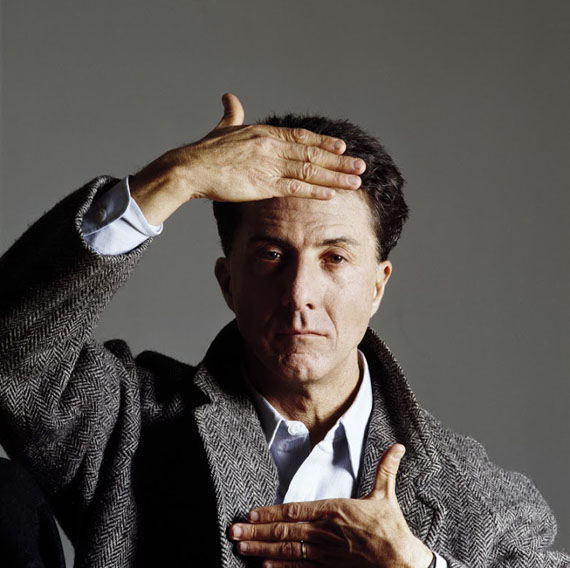 The cinema in its development, the decisive moment, the spectacular details and emotions are captured by Kirkland's camera on the most legendary film sets. Since the early 1960's, Douglas Kirkland has documented the scenes of over 170 Hollywood blockbusters and independent productions as an on-set photographer. The films he documented include: The Sound of Music (1963), 2001: A Space Odyssey (1968), The Charge of the Light Brigade (1968), Butch Cassidy and the Sundance Kid (1969), New York, New York (1977), Sophie's Choice (1982), Out of Africa (1985), The Legend of 1900 (1998), Titanic (1997), Moulin Rouge! (2001), Australia (2008), I Am Love (2009), The Great Gatsby (2013), etc. Douglas Kirkland became in close contact with many film stars and film directors showing them to be natural in their vulnerability and simplicity both on and off the film sets. Vittorio De Sica, Marcello Mastroianni, Dominique Sanda, Sofia Loren, Marlene Dietrich, Peter O'Toole, Paul Newman, Jane Fonda, Meryl Streep, Robert DeNiro, Jack Nicholson, Leonardo DiCaprio, and Kate Winslet are just some of the celebrities Douglas Kirkland has photographed. "In cinema (and in photography) there is little time to tell the story, and there is a lot to be said. Douglas abandons himself to his instincts. He takes risks, he searches. He is not interested in beauty for its own sake; he wants life to stop still. This is why he is one of the greatest "freeze-frame" directors of our time – precarious and unstable, just like cinema", – Cristina Comencini (film director, Italy).

A series of pictures featuring a 79-year-old Coco Chanel constitutes a special project within the exhibition. During 3 weeks of 1962 on assignment for Look magazine, Douglas Kirkland followed the footsteps of one of the major stylists of all time. He captured Coco Chanel's preparation for a catwalk show in Paris while she was busy with her daily rituals and during a weekend in Versailles. The pictures create an intimate, deep, and close portrait of Chanel. She appears in a variety of emotions: amused, flirty, defiant, professional, friendly, young, and energetic. Kirkland managed to capture Coco and her galaxy so that it seems that everything in the photographs revolve around her figure: from her personal belongings dresses, jewelry, shoes, her «Dunhill» lighter, to her clients, tailors and seamstresses.

Douglas Kirkland's photographs are in the permanent collections of the National Portrait Gallery in London, the National Portrait Gallery in Canberra, Australia, the Smithsonian Museum, the Eastman House, Houston Center for Photography, and Academy of Motion Picture Arts and Sciences among others. Douglas Kirkland is an associate member of the American Society of Cinematographers. His numerous awards include «The Lucie Award» for Outstanding Achievement in Entertainment Photography; «The Golden Eye of Russia»; the Canadian «CAPIC Lifetime Award»; «Cinema Italian Style» award; «President's Award» from the American Society of Cinematographers (ASC); «PHOTO LA» for his contribution to the world of photography; «Nastro D'Argento» (Silver Ribbon) at the International Taormina Film Festival.

The exhibition is organized in collaboration with Photo Op