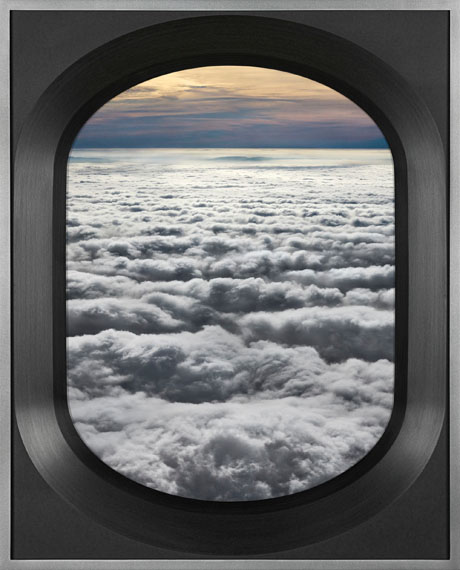 Above The Clouds
An exhibition to support Great Ormond Street Hospital
Exhibition: 9 Jan – 19 Jan 2018

Hamiltons
13 Carlos Place
W1K 2EU London
+44 (0)20-74999494
art@hamiltonsgallery.com
www.hamiltonsgallery.com
Mon-Fri 10-18, Sat 11-16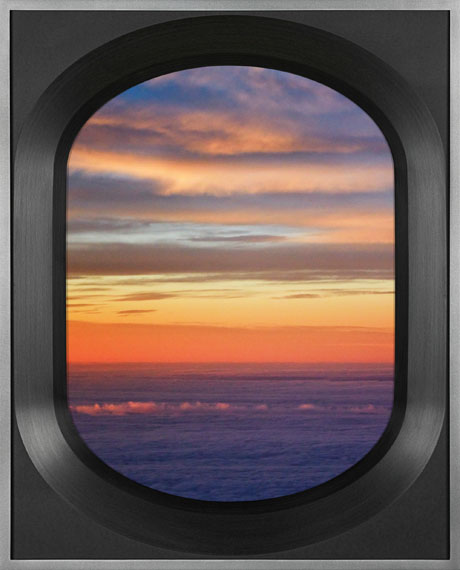 Scott Mead, an American born photographer and philanthropist living in London, will exhibit his most recent series of photographs, Above The Clouds, at Hamiltons to benefit Great Ormond Street Hospital. In this most recent body of work, Mead captures the physical, emotional and philosophical wonder of air travel with his images of the world above the clouds. All proceeds from print sales and the book are donated to Great Ormond Street Children's Charity in London, where one of his children was cured of a life-threatening illness many years ago. Since then Mead has been a deeply involved supporter of the hospital.

Above the Clouds is a portfolio of images taken from Mead's extensive air travel on regularly scheduled flights over the last several years. During these journeys, Mead has been extremely inspired whilst gazing out of plane windows at the endless horizon, finding that the journey itself can be more meaningful than just a means to a destination. Mead's photographic career can be seen as an expression of a deeply-lived life of exploration, reflection and discovery.

The tranquil moments Mead has experienced above the clouds have helped to bring both closure and acceptance to some of life's more difficult experiences as well as deep, spontaneous joy at the shared experiences of people on Earth. The challenge is to retain the enhanced perception and positive state of mind in the day-to-day routine of life 'on the ground'.
"I have come to find that above the clouds, while looking out the window and into oneself, these answers and insights, and a clearer view of past, present and future, may well await you."
Scott Mead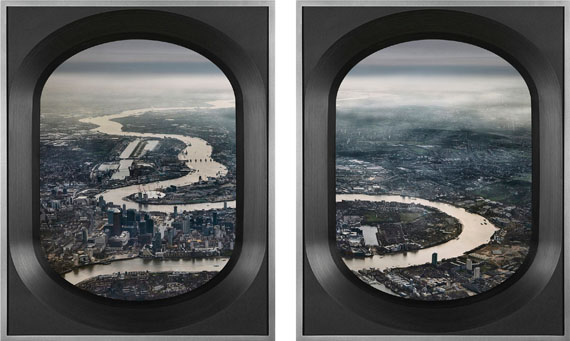 Much time and research was necessary for Mead to learn how best to capture images that fully reflected the outer, and inner, journey. Analysing flight paths, the angle of the sun, the curvature of the earth, the windows and the speed of light, among other factors, Mead gradually began to develop an intuition as to what might come next throughout the journey. Whenever possible Mead would wait for these special moments on his journeys, ready with his camera and the result is this thought-provoking series of photographs. Mountains scattered with cloud shadow, the ripples of distant ocean waves, glittering city lights, and the abstract geography of farmland and ice- covered ocean are all beautifully captured.

"I have always found a sense of magic in travel. Anticipation, a feeling of liberation and boundless promise arise when journeying into the unfamiliar, making us acutely conscious of ourselves. But with travel above the clouds, there is something unique: we surrender control and immerse ourselves in the journey and the moment... And within those rarefied moments and that space above the clouds, we can often find our way back into an inner world that is otherwise difficult to access. Looking out can therefore allow us again to look within."
Scott Mead

Scott Mead began taking pictures at the age 13 when he received an old camera which had belonged to his grandfather, a former press photographer who he had accompanied on assignments as a small child. He continued his photographic work throughout high school and college, studying with and inspired by Emmet Gowin and William Eggleston, among many others. In his late 20's, Mead spent many years in investment banking in New York and London, before returning to photography and in doing so, keeping a commitment to himself to change paths by a certain point and allow life's journey to evolve in new directions. Hamiltons exhibited Looking Back in 2010, which contained Mead's photographic work from earlier times. Numerous exhibitions and group shows have since followed. To accompany the series and exhibition, Prestel has published a book of these awe-inspiring images, including an insightful introductory essay. Above the Clouds is available to purchase online and during the exhibition.