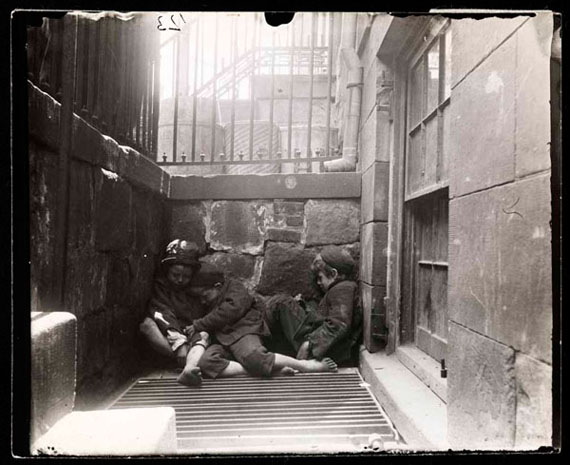 The Other Half – The Activist Photography of Jacob Riis
Exhibition: 16 Feb – 15 Apr 2018
Thu 15 Feb 17:30

Foam Fotografiemuseum Amsterdam
Keizersgracht 609
1017 DS Amsterdam
+31 (0)20-5516500
pressoffice@foam.org
www.foam.org
Sat-Wed 10-18 . Thu, Fri 10-21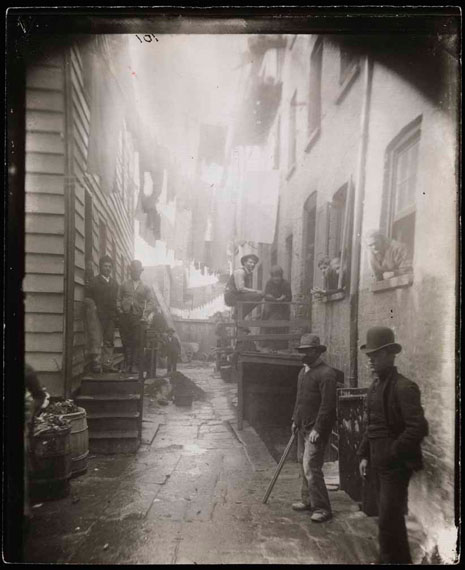 Jacob Riis' social reformative photography

When Danish immigrant Jacob Riis (1849-1914) sets foot on American soil in 1870 in New York City, he is penniless. His impoverish background stimulates the twenty-one year old to concern himself with the poor living conditions of inhabitants of the city's Lower East Side. During the following years, Riis becomes an important journalist and social reformer, and is seen as one of the founders of documentary photography. With captivating and precarious imagery of the backstreets of New York City with its poor inhabitants, he uses the camera as a means to help improve the living conditions of the city's destitute. Initially Riis hired amateur photographers, only taking up the camera personally in 1888. Riis mainly used photography as powerful illustrations for his lectures, articles and books, and to raise public awareness of the living conditions of the city's impoverished population.

The Other Half – The Activist Photography of Jacob Riis, comprises vintage photographs by Riis and his contemporaries, prints from 1946 and more recent prints from 1994, and a number of books and personal items, such as his notebook. The exhibition will be opened by Whitney W. Donhauser, director of the Museum of the City of New York on Thursday 15 February. You are welcome to join the opening, for which doors open from 5.30pm onwards.