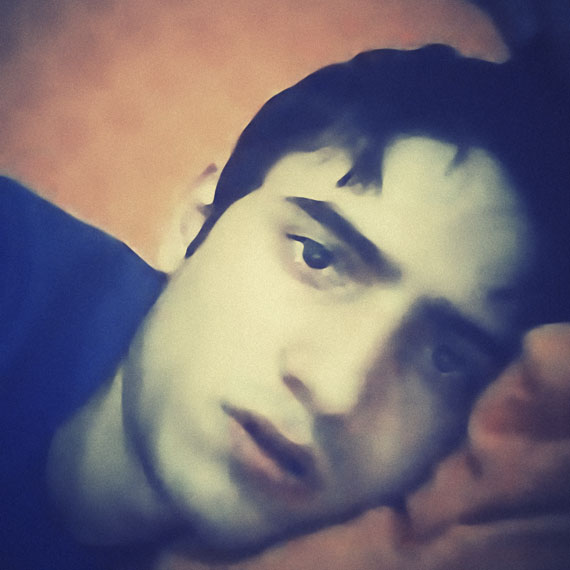 OPAVA SCHOOL. Close-up/NahSichten
Contemporary tendencies from the Czech Republic
Exhibition: – 29 Apr 2018
Fri 26 Jan 19:00
FFF Fotografie Forum Frankfurt
Braubachstr. 30-32
60311 Frankfurt (Main)
+49 (0)69-291726
contact@fffrankfurt.org
www.fffrankfurt.org
Tue-Sun 11-18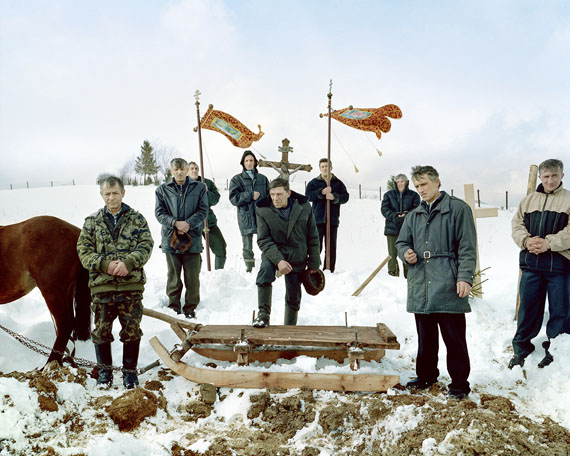 As part of the event series PHOTOGRAPHY PLAYERS. INTERNATIONAL SPECIALISTS FEATURING UPCOMING TALENTS:

"OPAVA SCHOOL. Close-up"
Contemporary tendencies from the Czech Republic

i.a. with ((rot)) Jan Langer, Daniel Poláček, Tereza Vlčková, Zuzana Veselá, Jan Brykczyński, Hana Connor / Filip Jandourek

Exhibition: January 27 – April 29, 2018
Opening: Friday, 26 January, 7 pm
Next to the exhibition of Jaromír Funke the FFF presents the second exhibition "OPAVA SCHOOL. CLOSE-UP" taking place at the same time to feature contemporary tendencies from the Czech Republic. On display are images of the photographers at the renowned Institute of Creative Photography at the Silesian University Opava, Czech Republic. The photographs focus on existential moments: privacy, relationships, inner reflection. The topics of the young generation are highly personal and show a high regard for experimentation. Forty percent of the students come from abroad and quickly find international recognition.

The exhibition "OPAVA SCHOOL. Close-up" is part of the FFF events »Photography Players«. The format focuses on current international projects and ideas about the medium as well as different, young and fresh talents. In dialogue with each other, the two exhibitions show affinities between visionaries of the Avant-garde. The exhibition "OPAVA SCHOOL. Close-up" was curated by Vladimír Birgus, who is lecturer at the Institute of creative Photography, and Celina Lunsford, Artistic Director of the Fotografie Forum Frankfurt.
In der Reihe PHOTOGRAPHY PLAYERS. INTERNATIONAL SPECIALISTS FEATURING UPCOMING TALENTS:

"OPAVA SCHOOL. NahSichten"
Zeitgenössische Tendenzen aus Tschechien

u.a. mit Jan Langer, Daniel Poláček, Tereza Vlčková, Zuzana Veselá, Jan Brykczyński, Hana Connor / Filip Jandourek

Ausstellung: 27. Januar bis 29. April 2018
Eröffnung: Freitag, 26. Januar, 19 Uhr
Parallel zu Jaromír Funkes Fotografien zeigt die Ausstellung "OPAVA SCHOOL. NahSichten" aktuelle zeitgenössische Tendenzen aus Tschechien. Zu sehen sind Arbeiten von Fotografinnen und Fotografen des renommierten Instituts für kreative Fotografie an der Schlesischen Universität in Opava. Im Fokus der Arbeiten stehen existenzielle Momente: Privatsphäre, Beziehung, Innensichten. Die Themen der jungen Fotografen-Generation sind sehr persönlich, ihre Experimentierfreude ist hoch. Vierzig Prozent der Studierenden am Institut für kreative Fotografie kommen aus dem Ausland, viele Absolventen finden früh internationale Beachtung.

Präsentiert wird die Schau "OPAVA SCHOOL. NahSichten" in der Reihe Photography Players. Im Mittelpunkt der Reihe stehen innovative Fotografie-Projekte junger Fotokünstler und Talente von morgen. Im Dialog miteinander vermitteln die beiden aktuellen Ausstellungen damit auch Wahlverwandtschaften zwischen Visionären der Avantgarde Kuratiert wurde die Ausstellung "OPAVA SCHOOL. NahSichten" von Vladimír Birgus, der u.a. als Professor am Institut für kreative Fotografie lehrt, und von Celina Lunsford, künstlerische Leiterin des FFF.