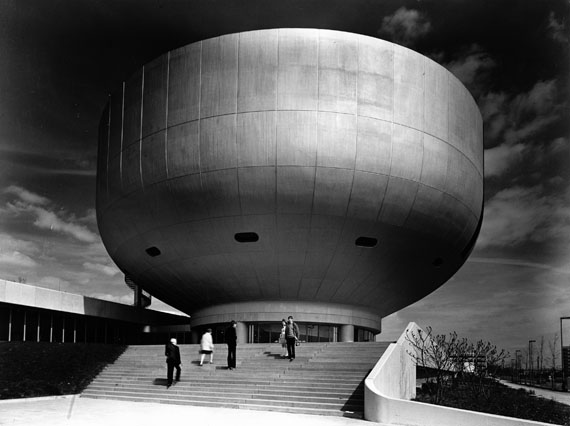 Photographs: Architecture and Nature
Fotografien: Architektur und Natur
Exhibition: 9 Feb – 3 Jun 2018
Thu 8 Feb 19:00

Museum für Fotografie
Jebensstr. 2
10623 Berlin
+49 (0)30-31864825
mf@smb.spk-berlin.de
www.smb.museum/mf
Tue-Fri 11-19, Thu 11-20, Sat/Sun 11-19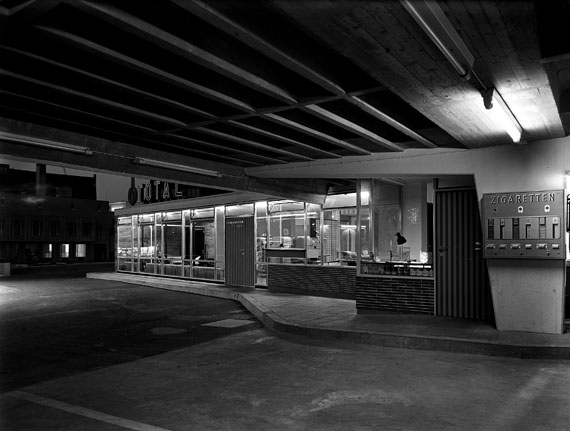 Sigrid Neubert
Photographs: Architecture and Nature

Exhibition:: 9 February – 3 June, 2018
Opening: Thursday, 8 February, 7pm
For 30 years Sigrid Neubert (b. 1927) worked as a photographer for many leading architectural firms. In the process she developed a style characterized by images that present the structure and surface of the buildings through stark contrast and in clear detail, making Neubert one of the best-known photographers of architecture in Germany. In the 1970s she turned her hand to nature photography, and from 1990 on has focused exclusively on this field. Neubert's approach to her work has always been characterized by an intensive engagement with her photographic subject.

A retrospective at the Museum für Fotografie is now devoted to the photographer's complete oeuvre, including her best-known works, like the pictures from Nymphenburg Park and of the megalithic temples of Malta, but also displaying her iconic architectural photography of the BMW Tower in Munich. The retrospective coincides with the photographer's generous donation of important suites of her work to the Kunstbibliothek's Collection of Photography.

A monograph on Sigrid Neubert's architectural photography by Frank Seehausen will be published in conjunction with the exhibition.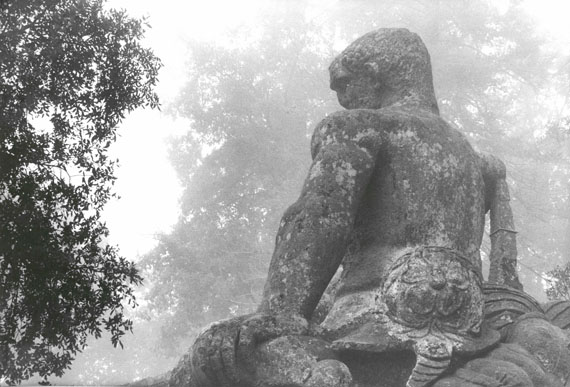 Sigrid Neubert
Fotografien: Architektur und Natur

Ausstellung: 9. Februar bis 3. Juni 2018
Eröffnung: Donnerstag, 8. Februar, 19 Uhr

Eine Sonderausstellung der Kunstbibliothek – Staatliche Museen zu Berlin
30 Jahre lang arbeitete Sigrid Neubert (*1927) als Fotografin für viele der bedeutendsten Architekturbüros. Dabei entwickelte sie einen eigenen Stil, der für kontrastreiche, die Strukturen der Bauten klar herausarbeitende Bilder steht – und Neubert zu einer der bekanntesten Architekturfotografinnen in Deutschland machte. Seit den 1970er Jahren erweiterte sie ihr Œuvre um eindrucksvolle Naturbilder, denen sie sich ab 1990 ausschließlich widmete. Neuberts Arbeitsweise war stets geprägt von einer sehr intensiven Beschäftigung mit dem fotografierten Gegenstand.

Eine Retrospektive im Museum für Fotografie widmet sich nun dem Gesamtwerk der Fotografin, darunter auch ihren bekanntesten Arbeiten, wie den Bildern aus dem Nymphenburger Schlosspark und den megalithischen Tempeln von Malta, aber auch ihren ikonischen Architekturaufnahmen des BMW-Hochhauses in München. Die Retrospektive ist mit einer großzügigen Schenkung wesentlicher Werkkonvolute durch die Fotografin an die Sammlung Fotografie der Kunstbibliothek verbunden.

Zur Ausstellung erscheint ein Buch von Frank Seehausen über die Architekturfotografie Sigrid Neuberts.