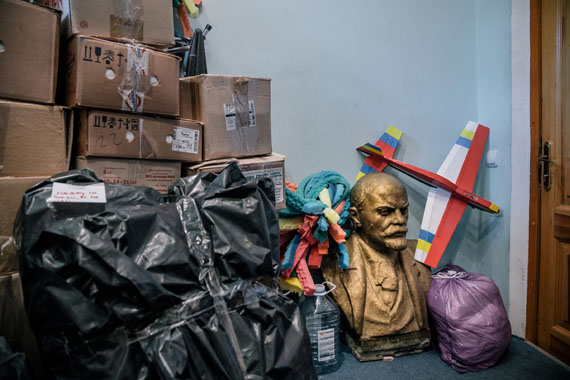 Looking for Lenin
Niels Ackermann & Sébastien Gobert
Exhibition: 24 Jan – 4 Mar 2018
Wed 24 Jan 18:30
Espace Images
Place de la Gare 3
1800 Vevey
+41(0)21-922 48 54
presse@images.ch
www.images.ch/en/
Thu-Fri 17-19, Sat-Sun 14-18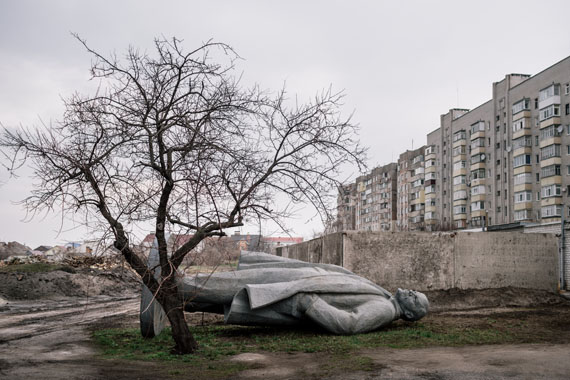 "Looking for Lenin"
Niels Ackermann & Sébastien Gobert
24.01.-04.03.2018

Public opening on Wednesday January 24 - 18:30
Exhibition until March 4
FREE ENTRANCE
Thu-Fri : 17:00-19:00 / Sat-Sun : 14:00-18:00
Since the Ukrainian revolution in 2014 and almost 25 years after the collapse of the USSR, the established government has sought to erase all symbols of the former regime.

Having witnessed the protests that took place in Maidan Square, Niels Ackermann and Sébastien Gobert went on a quest for a major symbol of a country's communist past: statues of Lenin. For two years, the duo photographed close to 70 statues and conducted as many interviews with their guardians and owners. This series unfolds in front of the viewer like a documentary-inventory, in a combination of unusual shots and accounts.

This exhibition was produced in partnership with Fotostiftung Schweiz. In 2017, it was shown at the Rencontres d'Arles and was the subject of a book published by Fuel Publishing (Editions Noir sur Blanc for the French version).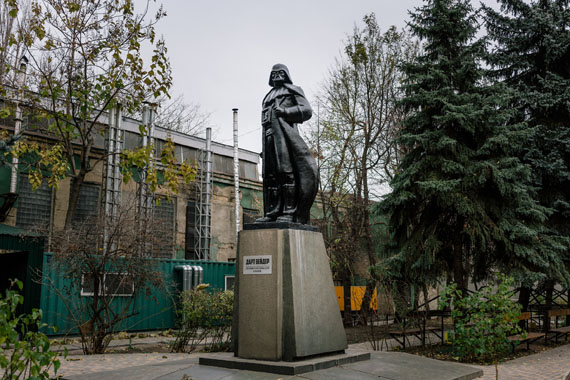 Niels Ackermann is a photo-reporter for various media in Switzerland and abroad. His photo reports in Ukraine have earned him many distinctions including the Swiss Press Award. Niels Ackermann took part in the Grand Prix Images Vevey 2007/2008. Sébastien Gobert has lived in Ukraine since 2011, where he works as correspondent for Le Monde diplomatique, Libération and Radio France internationale.