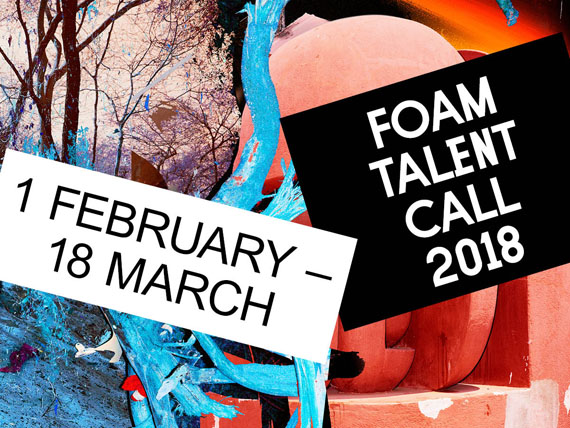 Foam Talent Call 2018
Calling emerging photographers worldwide to submit latest work
Call for applications: 1 Feb – 18 Mar 2018

Foam Fotografiemuseum Amsterdam
Keizersgracht 609
1017 DS Amsterdam
+31 (0)20-5516500
pressoffice@foam.org
www.foam.org
Mon-Wed 10-18; Thu-Fri 10-21; Sat-Sun 10-18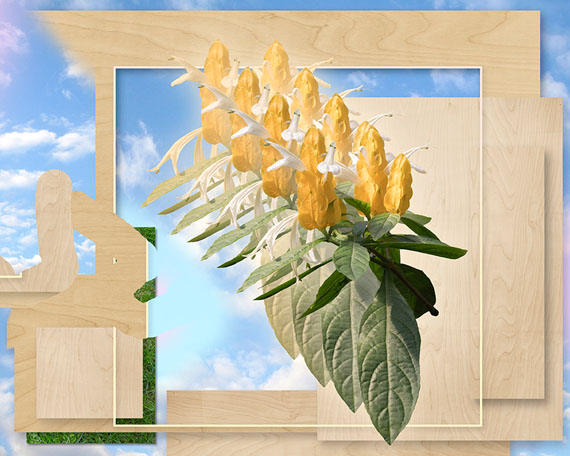 Foam Talent Call 2018
Calling emerging photographers worldwide to submit latest work
Foam kicks off its annual open call
The Foam Talent Call is an international search for artists between the ages of 18 and 35 who make use of the medium of photography in fresh or striking ways. Selected artists will have their work published in Foam Magazine and participate in a touring exhibition, among other career-building opportunities.

Foam Talent Call 2018
This year's edition of Foam Talent Call runs from 1 February until 18 March 2018. The selection process takes place between April and July, and the names of the selected artists are announced in September 2018. Selected photographers are first published in Foam Magazine's Talent issue, which then forms the basis of an extensive international programme devoted to stimulating their artistic careers.

The starting point: Foam Magazine Talent
From an ever-growing pool of talented applicants, the editors of Foam Magazine select around 20 portfolios to feature in the Foam Magazine Talent issue. Devoted to showcasing new names and interesting tendencies, the Talent issue is regarded as a yearly phenomenon closely watched by photography and creative professionals alike.

Extensive international opportunities
The publication of the Talent issue marks the start of a year of touring exhibitions that give physical form to the vision of these talented image makers. Artists work alongside a curatorial team to actualise their project within a collective setting, while staying true to their personal technique and practice. Once realised, the exhibition travels during key moments of the art/photography agenda to locations such as Amsterdam, London, New York and Paris, where the work on display can be appreciated by a burgeoning and vibrant audience.

The Foam Talent Call 2018 also offers, for the first time, the chance for selected works by one of the Foam Talents to be acquired by the Deutsche Börse Photography Foundation and added to their prestigious collection of contemporary photography, the Art Collection Deutsche Börse.

How to submit
Photographers from around the world, aged between 18 and 35, are invited to submit their work at foamtalent.com by 18 March 2018. The submission requirements are: 2 projects with 8-10 JPEG images per project, a brief description of each project (Word or PDF in English, maximum of 500 words per project description) and an abridged CV. There is an entry fee of €35.

Want to learn more about the submission process? Visit foamtalent.com

The annual Talent Programme and Foam Magazine Talent issue are supported by the Deutsche Börse Photography Foundation and the Niemeijer Fund. Foam Magazine is sponsored by Igepa Netherlands BV, supplier of excellent paper.