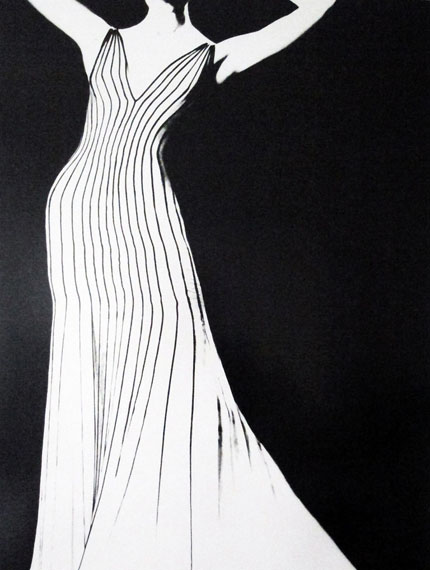 so beautiful
Exhibition: 14 Apr – 7 Jul 2018
Sat 14 Apr 19:00 - 21:30

in focus Galerie
Hauptstr. 114
50996 Köln
+49 (0)177 -3202913
galeriefoc@aol.com
www.infocusgalerie.de
Tue-Fri 16-19, Sat 11-15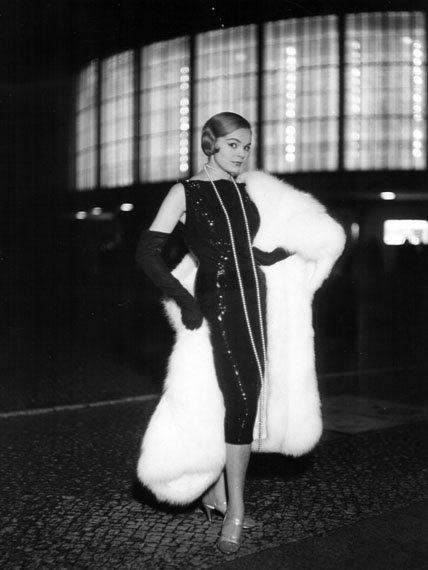 "so beautiful"

with Lillian Bassman, Ruth Bernhard, Edouard Boubat, Jean Philippe Charbonnier, Lucien Clergue, Frantisek Drtikol, Elliott Erwitt, Franco Fontana, Greg Gorman, René Groebli, FC Gundlach, Frank Horvat, William Klein, Helmut Newton, Marc Riboud, Willy Ronis, Jan Saudek, Jeanloup Sieff and Karin Székessy among others

Exhibition: 14 April - 7 July, 2018
Opening: Saturday, 14 April, 7 - 9.30 pm
In focus Gallery presents a thematically exhibition from the Gallery's collection, as a tribute to the beauty of women. "so beautiful" will take the viewer on a journey from 1940 up to today to discover exceptional works of art photography that focus on the beauty of women.

The exhibition "so beautiful" takes the liberty to focus on beauty and aesthetics in the #MeToo discussion and is also a reaction to the tendency in contemporary photography, to show everyday and uninspired things and events.

Gerhard Richter (born 1932), one of the most successful contemporary artists, said in 2005: "It's difficult with beauty, we're not in agreement on what it should mean. Certainly it is also because the term beauty is so hackneyed or sounds like 'the good' and 'the true'. But that does not change the value of such ideal qualities and the fact that people need beauty. For me, beauty has always been a criterion for the quality of artwork, of whatever kind and from what time. [...] Beauty is very simple, first of all the opposite of destruction and dissolution and damage, and with that it is inseparably connected with form, without which nothing can arise." (Spiegel Nr. 33, S. 128-132)

A dominant focus in the Gallery's collection has always been images of women; whether in humanist, fashion, or conceptual contexts, a theme of elegance and grace unites them across cultures and periods.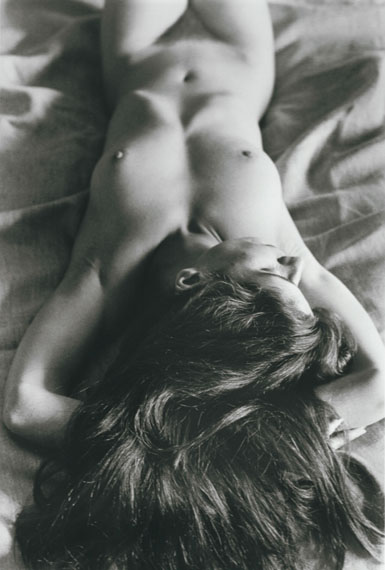 "so beautiful"

mit Lillian Bassman, Ruth Bernhard, Edouard Boubat, Jean Philippe Charbonnier, Lucien Clergue, Frantisek Drtikol, Elliott Erwitt, Franco Fontana, Greg Gorman, René Groebli, FC Gundlach, Frank Horvat, William Klein, Helmut Newton, Marc Riboud, Willy Ronis, Jan Saudek, Jeanloup Sieff, Karin Székessy u.a.

Ausstellung: 14. April bis 7. Juli 2018
Eröffnung: Samstag, 14. April, 19-21.30 Uhr
"so beautiful" führt den Betrachter auf eine Reise, um Meisterwerke der Fotografie von 1940 bis heute zu entdecken, die die Frauen bewundern und die Schönheit der Frauen abbilden wollen.

Das "Bewundern von Bäumen und Frauen" im Gedicht des Schweizer Lyrikers Gomringer ist in Augen mancher Sexismus und soll deshalb durch das Übermalen des Gedichtes an einer deutschen Hochschule aus der Öffentlichkeit getilgt werden. Ohne jeden Zweifel verdient sexuelle Gewalt Gehör, jedoch muss aufgepasst werden, dass die Kunst im Rahmen der #MeToo Debatte nicht an Freiheit verliert.

Die Ausstellung "so beautiful" nimmt sich die Freiheit gerade im Rahmen der #MeToo Diskussion Schönheit und Ästhetik zu thematisieren und stellt sich gegen einen Trend in der aktuellen Fotografie das Alltägliche, das Banale und das Häßliche darzustellen.

Gerhard Richter (geb. 1932) einer der erfolgreichsten Künstler der Gegenwart sagte 2005: "Es ist schwierig mit der Schönheit, wir sind uns nicht mehr einig, was darunter zu verstehen sein sollte. Sicher liegt es auch daran, dass der Begriff Schönheit so abgedroschen ist oder klingt. So wie 'das Gute' und 'das Wahre'. Aber das ändert nichts am Wert solcher idealen Eigenschaften und daran, dass die Menschen Schönheit brauchen. Für mich war Schönheit immer ein Kriterium für die Qualität von Kunstwerken, gleich welcher Art und aus welcher Zeit. [...] Ganz simpel ist Schönheit erst mal das Gegenteil von Zerstörung und Auflösung und Beschädigung, und damit ist sie schon mal untrennbar mit Form verbunden, ohne die nichts entstehen kann." (Spiegel Nr. 33, S. 128-132)

Ein dominierender Schwerpunkt in der Sammlung der Galerie waren immer Frauenbilder; ob in humanistischen, modischen oder konzeptionellen Kontexten, ein Thema von Eleganz und Grazie vereint sie über Kulturen und Zeiträume hinweg. Ergänzend erzählen die Fotografien in dieser Ausstellung vom Alltagsleben, von Moralvorstellungen, vom Wandel der Mode und vom Schönheitsideal einer Epoche.