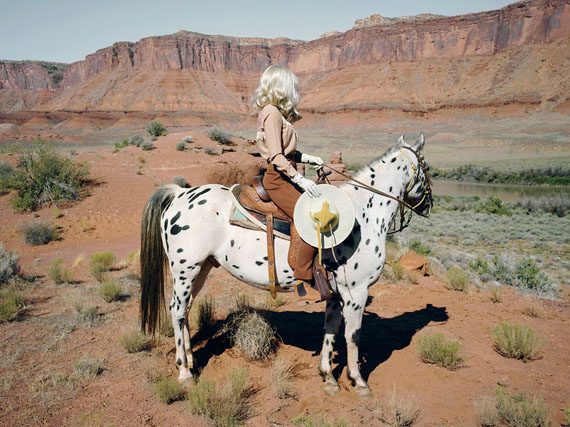 She Could Have Been A Cowboy
Exhibition: 8 Sep – 27 Oct 2018
Fri 7 Sep 17:00

THE RAVESTIJN GALLERY
Westerdok 824
1013 BV Amsterdam
+31 (0)20-5306005
info@theravestijngallery.com
www.theravestijngallery.com
Mon-Fri 9-17, Sat 12-17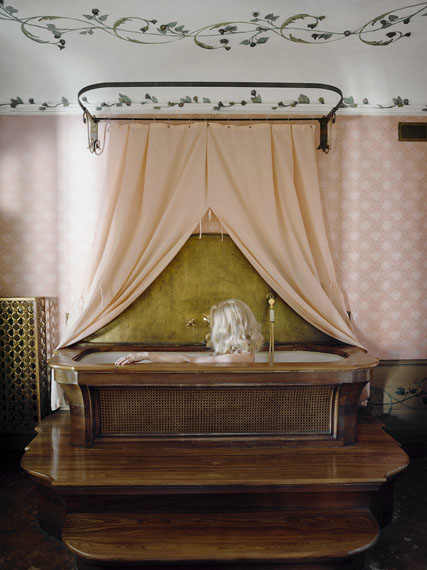 Anja Niemi
"SHE COULD HAVE BEEN A COWBOY"

Exhibition: 8 September - 27 October, 2018
Opening: Friday, 7 September, 5-7pm
Suppose I were to tell you
about this cowboy
who's not really a cowboy,
not in the regular sense of the term,
not in the sense that she drives cattle,
or rides horses,
or wears cowboy hats, not yet anyway.

This cowboy is imaginary but she exists,
like a sculpture trapped
inside a block of marble
waiting for her line of flight,
waiting for the sculptor
to start chiseling away at the stone.

by Lena Niemi *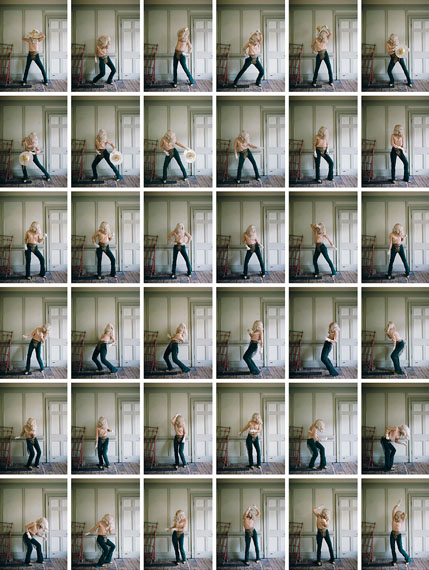 The Ravestijn Gallery is proud to present an exhibition of the latest series by Norwegian artist Anja Niemi who continues her investigations of the self. This time she turns the lens to a life lived under the constraints of conformity. Every day her ctional character nds herself trapped in the same pink dress, but what she really wants is to be a cowboy, dressed in fringe and leather, riding horses in the Wild West. Through this series of photographs with multiple layers and possible interpretations, Niemi delivers her most political work to date.

"The story is not really about being a cowboy. It's about wanting to be another." Anja Niemi


In order to visualize the imaginary world of her character Niemi had to experience it for herself. Alone in a rental car, dressed as a cowboy, Niemi visited and photographed all the places on her character's annotated maps. She hiked up and down the mountains of America's national parks and rode a horse on the same eld John Wayne lmed one of his famous horse battles. Always trying to be what her character would have wanted, unafraid and unaffected by others.

Niemi works alone, photographing, staging and acting out the characters in all of her images.

Anja Niemi (b 1976) is a critically acclaimed and highly collectible Norwegian ne art photographer. Niemi will have her first retrospective museum show at Fotografiska in Stockholm opening February 2019, and will have her first monograph published by Thames & Hudson to coincide.

* The poem by Lena Niemi, sister of Anja, is an excerpt from a longer text accompanying Anja Niemi's photographs in the book 'She Could Have Been A Cowboy'.