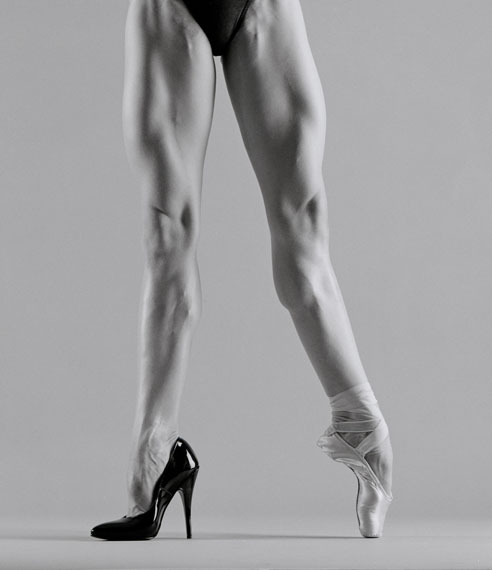 Autopsy in Black and White / Autopsie in Schwarz/Weiss
Exhibition: 24 Mar 2018 – 27 Jan 2019
Fri 23 Mar 19:00

Deutsches Tanzarchiv/SK Stiftung Kultur
Im Mediapark 7
50670 Köln
+49 (0)221-88895400
tanzarchiv@sk-kultur.de
www.deutsches-tanzarchiv.de
Thu-Tue 14-19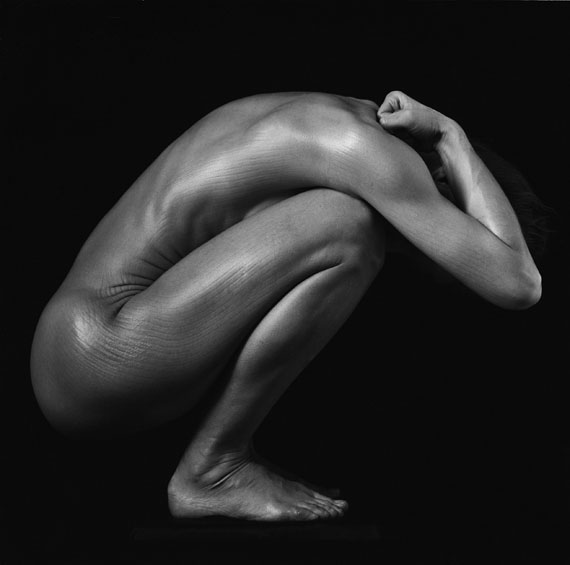 Gert Weigelt
"Autopsy in Black and White"

An exhibition of Deutsches Tanzarchiv Köln in the Dance Museum of Deutsches Tanzarchiv Köln

Exhibition: 24 March 2018 – 27 January 2019
Opening: Friday, 23 March, 7 pm
Human sculptures fill the room. Sculptures in movement, staged by the photographer Gert Weigelt. Created in cooperation with dancers in the studio, his black-and-white photographs exceed the limits of conventional dance photography. They are an expression of an aesthetic aspiration to use the camera to see and to show physicality and dance from an analytical perspective. And often with an ironic wink.

The exhibition "Gert Weigelt, Autopsy in Black and White" is dedicated to his studio photographs – staged body and portrait studies – which captivate the viewer through their accentuated formal rigour and aesthetics as well as their erotic flair. The photography on display is complemented by a presentation of his artistic films – choreographies of images in movement – which Gert Weigelt created in the 1990s for the German television broadcaster ZDF and the Dutch television broadcaster NOS.

Gert Weigelt trained to be a dancer in Berlin and Copenhagen. After completing his training, he danced in companies such as the Royal Swedish Ballet, the Cullberg Ballet, and the Dutch Dans Theater. His work with famous choreographers such as Hans van Manen, Jiří Kylián, Jerome Robbins, Birgit Cullberg, Glen Tetley, Kurt Jooss and José Limon had a lasting influence on his artistic aspirations.

After his career on the stage, Gert Weigelt (born in 1943) began studying artistic photography at the College of Art and Design in Cologne in 1975. He was nominated to a master class there in 1985. Even during his years as a dancer, he was already an enthusiastic photographer. His intensive work as a photographic chronicler of the international dance scene began, however, during his studies in Cologne. This was the time when dance theatre was repositioning itself (above all through the work of Pina Bausch in Wuppertal) and a completely new understanding of dance was being developed, both of which Weigelt brilliantly captured with his camera. His photographs have decisively influenced the visual presentation of dance theatre in the past 40 years.

Gert Weigelt has lived and worked in Cologne since 1975.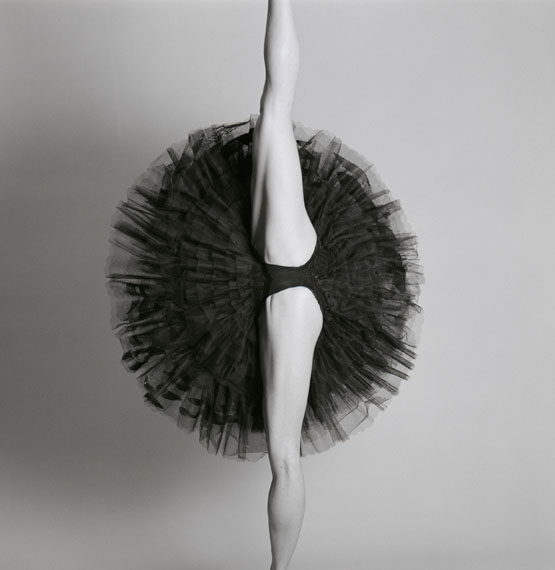 Gert Weigelt
"Autopsie in Schwarz/Weiss"

Eine Ausstellung des Deutschen Tanzarchivs Köln im Tanzmuseum des Deutschen Tanzarchivs Köln

Ausstellung: 24. März 2018 bis 27. Januar 2019
Eröffnung: Freitag, 23. März, 19 Uhr
Menschliche Skulpturen füllen den Raum. Skulpturen in Bewegung – inszeniert von dem Fotografen Gert Weigelt. Seine Arbeiten in Schwarz/Weiß, entstanden aus der Zusammenarbeit mit Tänzern im Studio, gehen weit über das Selbstverständnis konventioneller Tanzfotografie hinaus. Sie sind Ausdruck eines ästhetischen Anspruchs, der sich anschickt, Körperlichkeit und Tanz mit der Kamera aus analytischer Perspektive zu sehen und zu zeigen. Häufig mit einem ironisierenden Augenzwinkern.

Die Ausstellung "Gert Weigelt. Autopsie in Schwarz/Weiß" widmet sich seinen Studioarbeiten – inszenierte Körper- und Portraitstudien – die durch ihre betonte Formenstrenge und Ästhetik sowie ihr erotisches Flair faszinieren. Die Fotografieschau wird ergänzt durch die Präsentation seiner Kunstfilme – in Bewegung gesetzte Bildchoreographien –, die Gert Weigelt in den 1990er Jahren für das Zweite Deutsche Fernsehen und den niederländischen Fernsehsender NOS kreiert hat.

Gert Weigelt wurde in Berlin und Kopenhagen zum Tänzer ausgebildet. Danach tanzte er in Compagnien wie dem Königlich-Schwedischen Ballett, dem Cullberg Ballet und dem Nederlands Dans Theater. Die Zusammenarbeit mit renommierten Choreographen wie Hans van Manen, Jiří Kylián, Jerome Robbins, Birgit Cullberg, Glen Tetley, Kurt Jooss und José Limon prägte seinen hohen künstlerischen Anspruch bis heute.

Nach seiner Bühnenkarriere studierte Gert Weigelt (Jg. 1943) ab 1975 künstlerische Fotografie an der Fachhochschule für Kunst und Design in Köln, wo er 1985 zum Meisterschüler ernannt wurde. Schon während seiner Tänzerjahre fotografierte er mit Begeisterung. Seine intensive Arbeit als Bildchronist der internationalen Tanzszene begann jedoch erst während seines Kunststudiums. Es war die Zeit, in der sich (vor allem bei Pina Bausch in Wuppertal) das Tanztheater formierte und eine völlig neue Auffassung von Tanz entstand, die Weigelt auf kongeniale Weise mit der Kamera erfasste. Seine Fotografien haben die visuelle Darstellung des Tanztheaters in den vergangenen 40 Jahren maßgeblich geprägt.

Gert Weigelt lebt und arbeitet seit 1975 in Köln.