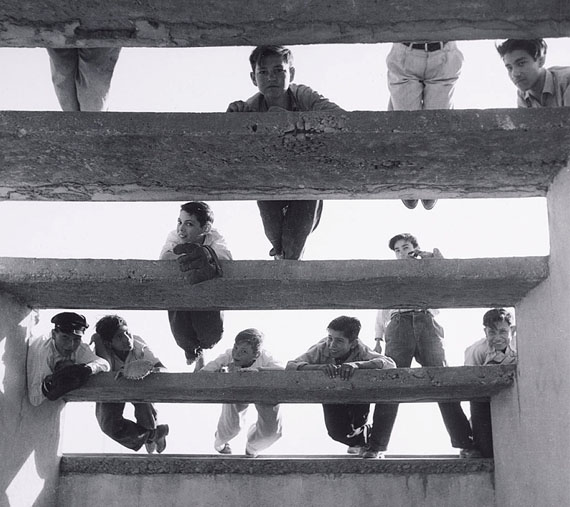 Lola Álvarez Bravo (1903-93)
Exhibition: 18 Mar – 2 Sep 2018
Sun 18 Mar 13:00
Preus fotomuseum
Kommandørkaptein Klincks vei 7
3183 Horten
Jun-Aug: daily 11-16; Sep-May: Thu-Sun 11-16

Preus National Museum of Photography
Kommandørkaptein Klincks vei 7
3183 Horten
+47-33031630
post@preusmuseum.no
www.preusmuseum.no
Jun-Aug: daily 11-16; Sep-May: Thu-Sun 11-16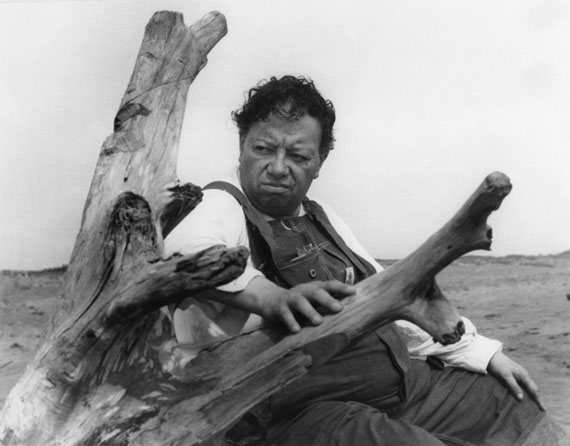 Lola Álvarez Bravo (1903-1993) belongs to the generation of female photographers who took advantage of a wind of artistic freedom to unfold after the revolution in 1910 to 20 in Mexico. Along with her husband Manuel Álvarez Bravo belonged to her circle around Diego Rivera, Frida Kahlo and Edward Weston.

Lola Alvarez Bravo (1903-1993) is a key figure in the history of modern Mexican art. Like many artists of her generation, including José Clemente Orozco and Luis Barragán, she was born in the state of Jalisco during the regime of Porfirio Díaz. But her parents separated when she was still a child, and Lola—as she was always known—moved with her father to Mexico City. As it happened, she ended up living in the same building in the congested colonial center as Manuel Álvarez Bravo. The two married in 1925.

Through Manuel, Lola gained entry to Mexico City's bohemian art world and learned the basics of photography. The late 1920s were a time of rapid change in the field, as pictorialism and studio practice were increasingly overshadowed by avant-garde strategies. Mexican photographers, including Lola, were deeply inspired by the so-called "new vision" introduced by Edward Weston, who lived in Mexico City from 1923 to 1926. Photography also emerged as a political weapon, particularly as deployed by Weston's erstwhile partner, Tina Modotti.

After Modotti was deported in 1930, Lola inherited her camera and her job photographing the great frescoes of the post-Revolutionary years. Until the 1970s, Lola was the leading woman photographer in the country, working side by side with competitive male photojournalists, documenting land reform and social programs of the Ministry of Public Education and other government agencies, creating portraits of the nation's artists, writers, and intellectuals, but always finding time for her personal work, what she called "mis fotos, mi arte."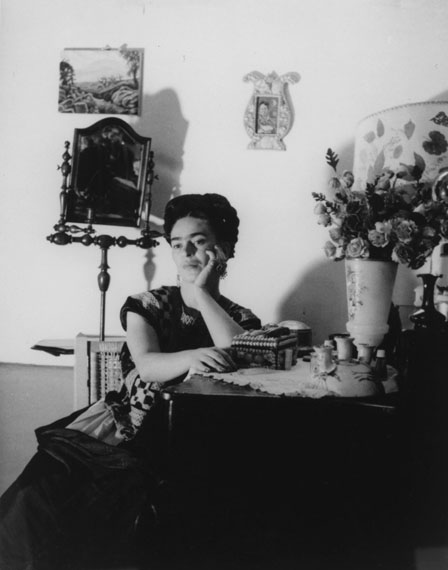 Although the work of any photographer is hard to summarize, Lola focused on daily life in the streets, whether in Mexico City or in the provinces. Her finest images feature urban types and rural peasants, captured at work, at play, and at rest. She was interested in moments of great tenderness, but also addressed violence and pain, though with a sympathetic distance. Her artistic credo was signaled in a 1982 interview:

I don't have great artistic pretensions, but if something useful results from my photographs, it will be as a chronicle of my country, my times, my people, how Mexico has changed. [I captured] images that affected me deeply, like electricity, and made me press the shutter; and not only with a great artistic sense, or great beauty and light and all, but also with a sense of humor, with that sort of play fulness that is so Mexican… and then also the terrible things, those that strike you with great pain, the misery and the suffering.

Lola's photographs sometimes have poetic titles, but for the most part she rejected the strange ambiguities that mark the photographs of Manuel. Although primarily a seeker of truth, like Paul Strand, and of perfect moments, like Henri Cartier-Bresson — to name two artists she knew well — Lola also experimented with photomontage. It was not until rather late in her life, however, that scholars discovered the richness of her vast archive. Lola Álvarez Bravo died in Mexico City in 1993, months after attending the opening of the first major retrospective of her work.

The exhibition is a collaboration between the Preus Museum and the Mexican Embassy in Norway and the 77 images belong to the Fundación Cultural Televisia collection. The exhibition is curated by James Oles.