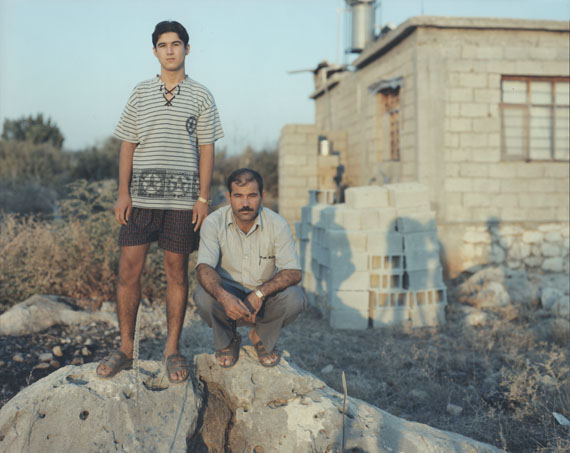 A Coin In Nine Hands
Part 6: Guido Guidi (Roman Ruins)
Exhibition: 4 May – 2 Jun 2018
Thu 3 May 18:00 - 21:00
Large Glass
392 Caledonian Road
N1 1DN London
+44 (0)20-76099345
info@largeglass.co.uk
www.largeglass.co.uk
Wed-Sat 11-18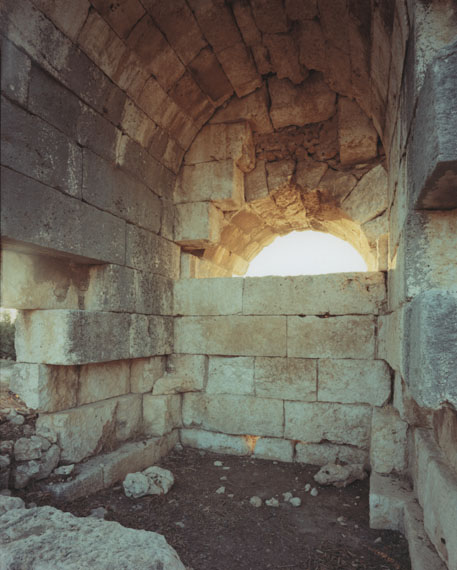 "A Coin In Nine Hands"
Part 6: Guido Guidi (Roman Ruins)

Exhibition: 4 May – 2 June 2018
Preview: Thursday, 3 May, 6-9pm
In Part 6, the coin lands in Ayaş, Turkey where in 1998 Italian photographer Guido Guidi recorded, in luminous colour and contrasting black and white, the gradually changing sunlight on the Roman ruins here. Excavations of the ruins were going on at the time and it was through an archaeologist (who had participated in Guidi's workshops) that the invitation was made.

Although these are the ruins of long gone people, ancient culture, the sense of human beings being present is strong; the photographs show neglected places, incomplete sites, where living people appear, almost as emblems of people in the passage of time.

Revisiting, returning, repeating are all central to Guidi's philosophy and sequencing of images in which he offers a meditation on space, light, the traces of time and the evidence of the making of the image.

These photographs are being exhibited for the first time. Guido Guidi is one of Italy's most respected photographers and over a career spanning more than four decades, Neorealist film and conceptual art have had a significant role in shaping his unsentimental but also intensely personal images.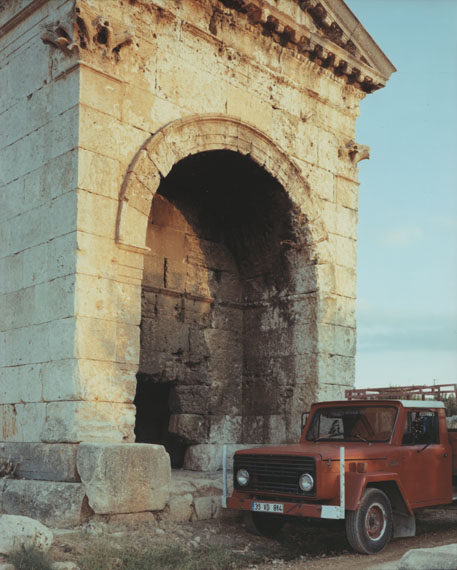 Guido Guidi was born in 1941 in Cesena, Italy. He studied architecture in Venice at the beginning of the sixties. He has explored the life and death of the Modern Movement through projects on the works of Carlo Scarpa, Le Corbusier and Mies van der Rohe.

His work was included in the seminal exhibition 'Viaggio in Italia' curated by Luigi Ghirri in 1984 and has been shown at the Venice Biennale, Centre Georges Pompidou (Paris), Guggenheim Museum (New York), MAXXI (Rome) and most recently, a retrospective of his work 'Veramente' toured from the Henri Cartier-Bresson Foundation (Paris) to Huis Marseille (Amsterdam) and finally to the Museo d'Arte della città (Ravenna).

A great number of his photographs are part of International public, as well as private collections including, the Bibliothèque National and Centre Pompidou, Paris; Fondazione Sandretto Re Rebaudengo, Turin and ICCD in Rome; Fondation A Stichting in Brussels; National Gallery of Aesthetic Arts in Beijing; Canadian Centre for Architecture in Montréal and San Francisco Museum of Modern Art.