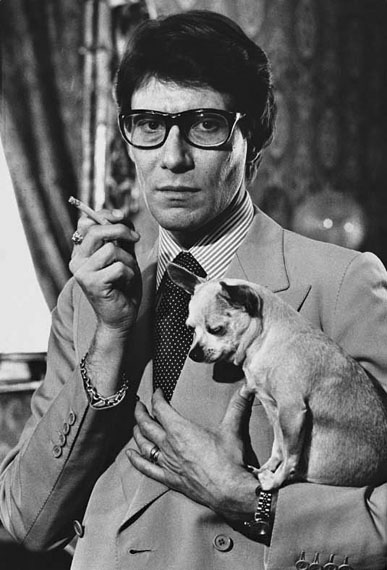 Portraits
Exhibition: 2 Jun – 18 Nov 2018
Fri 1 Jun 20:00

Helmut Newton Foundation
Jebensstr. 2
10623 Berlin
+49 (0)30-31864856
info@helmut-newton-foundation.org
www.helmutnewton.com
Tue-Sun 11-19, Thu 11-20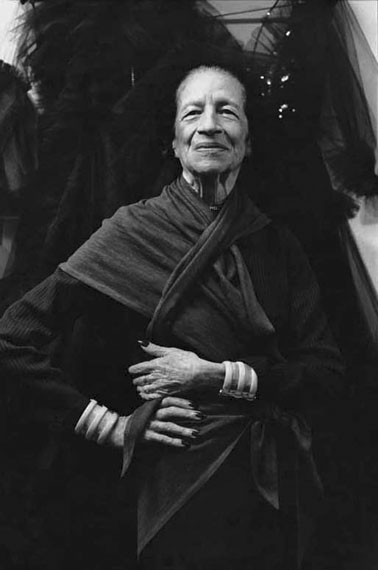 Alice Springs
"Portraits"

Exhibition: 2 June – 18 November 2018
Opening: Friday, 1 June, 8 pm
In June's Room, on the occasion of the 95th birthday of June Newton, who worked under the name Alice Springs, are around 30 portraits, some previously unseen, from the foundation's collection. In the context of the Sozzani collection, they are mainly of artists, photographers, and fashion designers.

Alice Springs started working in the 1970s on her own photographic oeuvre, which has also often been featured at the Helmut Newton Foundation. The artists, actors, and musicians she portrayed reads like a who's who of the international cultural scene from the past 40 years on both sides of the Atlantic – from Yves Saint Laurent and Karl Lagerfeld to Billy Wilder and Diana Vreeland, and even the Hells Angels. Although many of her subjects are from the jet set, their social status was not a priority for her. Her photographs range from commissions for magazines between Paris and Los Angeles to independent projects. Her keen ability to both reveal and penetrate a person's façade might be traced back to her solid foundation in acting. She often closed in on people's faces, framing them in a tight bust or waist shot. There are only a few studio portraits; most of them use natural light, taken in public spaces or at the protagonist's home.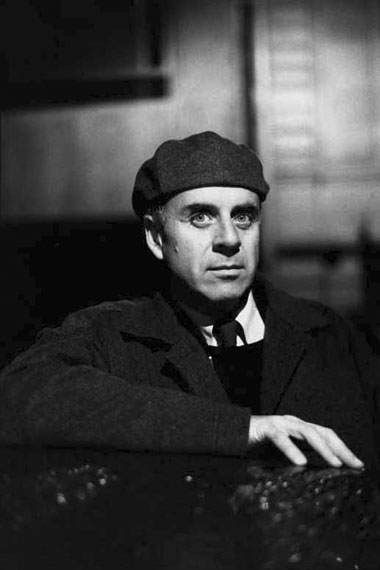 Alice Springs
"Portraits"

Ausstellung: 2. Juni bis 18. November 2018
Eröffnung: Freitag, 1. Juni, 20 Uhr
In June's Room sind anlässlich des 95. Geburtstages von June Newton alias Alice Springs über 30 teilweise noch nicht gezeigte Porträts zu sehen, die aus dem Stiftungsbestand ausgewählt wurden – im Kontext der Sozzani-Sammlung sind es vor allem Künstler, Fotografen und Modedesigner.

Alice Springs hat seit den 1970er-Jahren ein eigenständiges fotografisches Werk geschaffen, das auch immer wieder in der Helmut Newton Stiftung gezeigt worden ist. Die Liste der von Alice Springs porträtierten Künstler, Schauspieler und Musiker liest sich wie ein Who's Who der internationalen Kulturszene aus den vergangenen vierzig Jahren diesseits und jenseits des Atlantiks – von Yves Saint Laurent und Karl Lagerfeld über Billy Wilder und Diana Vreeland bis zu den Hells Angels. Auch wenn die meisten der von ihr Porträtierten zum Jetset gehören, macht sie doch grundsätzlich keinen Unterschied zwischen den gesellschaftlichen Schichten. Manche Aufnahmen sind im Auftrag für Zeitschriften zwischen Paris und Los Angeles entstanden, andere aus freiem Antrieb. Möglicherweise hilft ihr, der ausgebildeten Schauspielerin, die tiefe Kenntnis des Schauspiels, gleichzeitig auf und hinter die Fassade des Menschlichen zu schauen. Ihren Blick für und auf die Menschen konzentriert sie meist auf deren Gesichter; zuweilen fasst sie sie im engen Bildausschnitt als Brust- oder Dreiviertelporträt. Nur wenige Studioporträts sind darunter, die Mehrzahl entstand vielmehr – meist bei natürlichem Licht – im öffentlichen Raum sowie vor oder in den Wohnungen der Protagonisten.