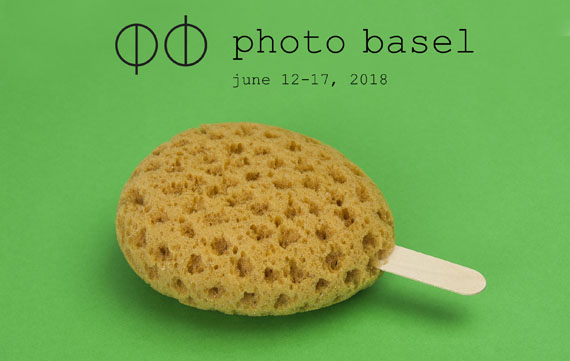 photo basel 2018
Fair: 12 Jun – 17 Jun 2018
Volkshaus Basel
Rebgasse 12-14
4058 Basel


photo basel

Basel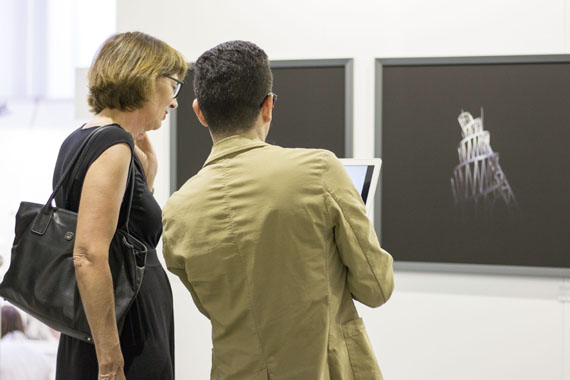 photo basel

12 – 17 June, 2018
photo basel, Switzerland's first and only art fair dedicated to the display and promotion of photography, returns to the Volkshaus Basel for its fourth edition. Curated by Daniel Blochwitz, the fair runs from 12 - 17 June 2018 coinciding with the modern and contemporary art fair, Art Basel.

The fair brings together 35 exhibitors from both emerging and established galleries across 12 countries including France, Italy, Belgium and Colombia. Newcomers to the fair include Ibasho Gallery (Belgium), Only Photography (Germany), Carlos Carvalho Arte Contemporânea (Portugal), °ClairbyKahn (Switzerland/Germany/France) and Aperture (USA). Returning to Basel this year are Fabian & Claude Walter Galerie (Switzerland), Galerie Esther Woerdehoff (France), Flatland Gallery (The Netherlands), Bildhalle (Switzerland), Galerija Fotografija (Slovenia) and Galerie Springer (Germany).

Some key highlights of the 114 artists exhibited (450 artworks are shown) are: Balthasar Burkhard, Edward Burtynsky, Stephen Shore, Erwin Olaf, Lee Miller, Robert Capa, Antanas Sutkus, Tokyo Rumando, Albarran Cabrera, Elina Brotherus, Roger Ballen, Daniel Blaufuks, Jessica Backhaus, Tatiana Macedo, Laurence Aegerter, Withoi Worms, Philippe Halsman, Keiichi Tahara, Thomas Dworzak, Karlheinz Weinberger, Sonja Braas, Paolo Ventura, Robert Polidori, Boris Gaberscik, Radenko Milak & Roman Uranjek, Mikiko Hara, Jeanloup Sieff, Albert Watson, Takshi Suzuki, Juan Osorno, Aaron Siskind, Kazuo Kitai, Joseh Sterling, Ljubodrag Andric, Sarah Moon, Frank Mädler, Gerhard Vormwald, Alinka Echeverria, Georges Rousse, Sascha Weidner, Christopher Thomas, Ute und Werner Mahler, Christopher Thomas, Jan Banning.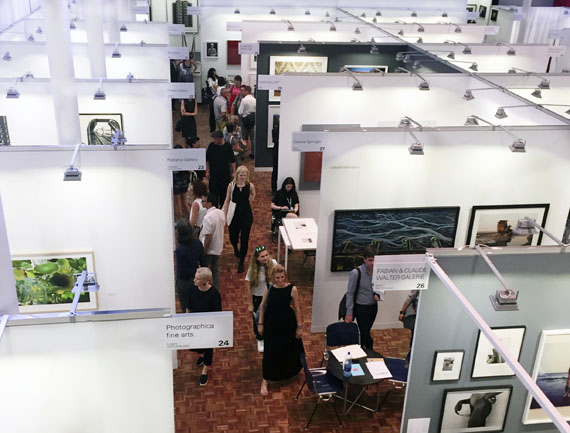 Besides the main fair section, photo basel is pleased to announce a new sector entitled Master Cabinet: Pivotal Moments devoted to selected classic and vintage masterpieces of the 20th century. Participating galleries present a programme of significant photography in a collaboration with curator Daniel Blochwitz and photo basel's director Sven Eisenhut. The Master Cabinet has worked by esteemed artists including: Leonard Freed; Robert Capa; Sergio Larrain; Erich Hartmann; Philippe Halsman; David Seymor; Stuart Franklin and René Burri.

In cooperation with the Swiss camera manufacturer ALPA® as well as a private collector from Zürich, photo basel introduces a new purchase award for the best artist at photo basel, the ALPA AWARD 2018. In addition, ALPA® will award a cash prize or ALPA® camera system to the winning photographer.

In addition, photo basel is proud that the five winners of the CAP Prize (International Prize for Contemporary African Photography) will be announced during photo basel art fair.

Moreover photo basel is hosting the Aperture PhotoBook Awards for the first time in Switzerland. The exhibition includes the 35 shortlisted books from the categories PhotoBook of the year, First Photobook and Catalogue of the Year.

photo basel brings together a selected panel of conversations that are free to the public and presented by art/days/basel: www.photo-basel.com/conversations

Public show days: 12 - 17 June, 2018
Private View: 11 June, 2018 (by invitation only)
Tuesday, 12 June, 12h – 21h (Vernissage day)
Wednesday, 13 June, 12h – 20h
Thursday 14 June, 12h – 20h
Friday, 15 June, 12h – 20h
Saturday, 16 June, 12h – 20h
Sunday, 17 June, 12h – 18h

Day ticket: CHF 15/20 including show catalogue

photo basel 2018 exhibitors: complete list