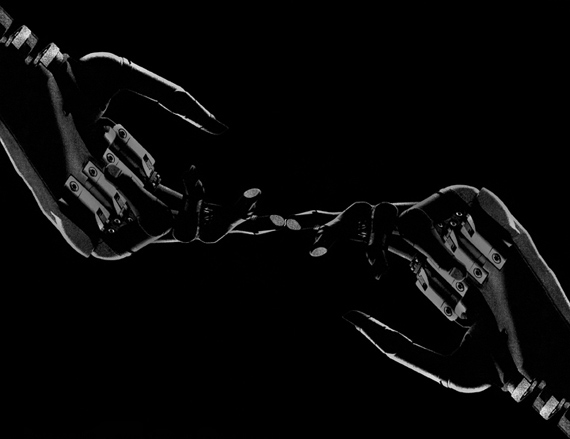 Götterfunken feuertrunken der Erlkönig: whiteout
Installation in the "Forbidden City" of Wünsdorf near Berlin
Exhibition: 17 Jun – 1 Jul 2018

Ehemalige Militärkaserne
Hauptallee 114
15806 Zossen
Mon-Fri 15-20, Sat/Sun 12-20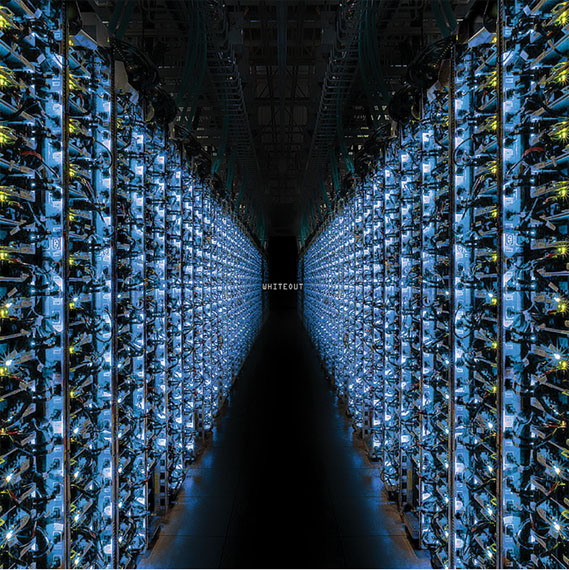 Bettina WitteVeen
"Götterfunken feuertrunken der Erlkönig: whiteout"

Installation at the "Forbidden City" of Wünsdorf near Berlin

Exhibition: 17 June – 1 July, 2018
Artist and activist Bettina WitteVeen continues her decades-long exploration into war and the human condition in an upcoming site-specific installation in the former Soviet military town of Wünsdorf, forty kilometres south of Berlin, from June 17 until July 1, 2018. This is the first time these abandoned buildings and scarred terrain will be used as an exhibition site.

In the Wünsdorf exhibition, the New York-based German artist continues to pursue her practice of presenting her work at unique, historically important places, so as to turn them into a haunting reality. WitteVeen's installations explore the influence of historical events on individuals, placing them into the diachronic context of current political and social discourse.

Known as the "Forbidden City", Wünsdorf served as the largest military base of the USSR in Europe after 1945, designated as an exclusion zone for the former citizens of the German Democratic Republic (GDR) until the withdrawal of the Russians in 1994.

The complex history and physical condition of this site prompted WitteVeen to investigate pressing ethical questions in regards to the progress in military- and nanotechnology as well as in artificial intelligence. The installation "Götterfunken feuertrunken der Erlkönig: whiteout" weaves together film, photography and sculpture in a "Gesamtkunstwerk" that becomes a moving allegory of what is happening in the present, provoking an emotional response centred on empathy.

About Bettina WitteVeen
Bettina WitteVeen is a mid-career German artist residing in New York. Born in Mannheim, Germany, she graduated in 1980 with a Bachelor of Arts degree, mastering in American History, from Wellesley College and studied law at Ludwig-Maximilian-University in Munich. Her interest in history and in the philosophy of the law, and her commitment to human rights, are the conceptual basis for her art.

WitteVeen's latest major work was a month-long installation at the Brooklyn Navy Yard in New York in October 2015. The installation titled "When We Were Soldiers… once and young" included more than 100 carefully staged photographs that transformed an abandoned historic hospital building on the site into an epic meditation on war and healing. It was the fourth part of a decades-long project collectively titled The Heart of Darkness that has involved installations in Toulouse, France, New York's Goethe Institute, and in what was once an underground munitions factory and air raid bunker in Berlin.

In November 2018, on invitation by the Kaiser-Wilhelm-Memorial-Church, Berlin, one of the most important national memorials to the horrors of war, WitteVeen will present her installation titled "II.II.I8 Dämmerung" as the fifth part of her global antiwar project "The Heart of Darkness", addressing the 100th anniversary of the ending of World War I. She will transform a side chapel of the church by placing a lifesize, cruciform photographic sculpture with video, photography and a sound installation in an emotionally and visually arresting tableau.

WitteVeen hopes her personal visual language will contribute to the emergence of a culture deeply rooted in humanism and pacifism. Motivated by the ramifications of Donald Trump's presidency in the United States and across the world, WitteVeen has founded the All Women's Progress Party, a not-forprofit, independent organization that provides a platform for women's rights and fights for social, political, and economic equality.

WitteVeen's works are in several private and public collections, including the Whitney Museum of American Art.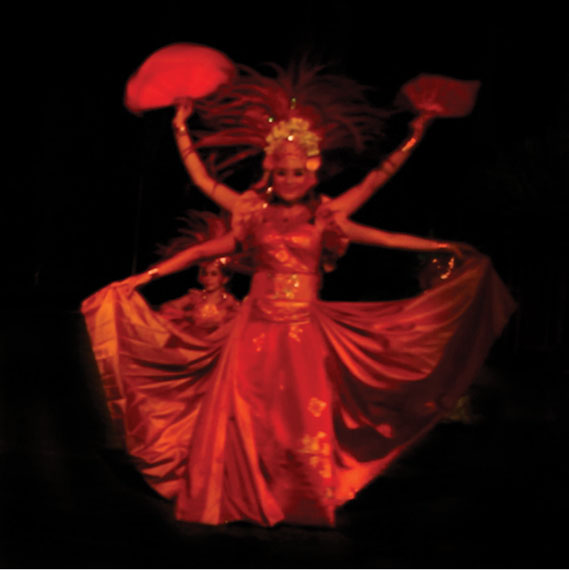 Bettina WitteVeen
"Götterfunken feuertrunken der Erlkönig: whiteout"

Eine Installation in der "Verbotenen Stadt" Wünsdorf bei Berlin

Ausstellung: 17. Juni bis 1. Juli 2018
"Götterfunken feuertrunken der Erlkönig: whiteout", eine ortsspezifische Installation von Bettina WitteVeen, wird vom 17. Juni bis 1. Juli 2018 in der ehemaligen sowjetischen Militärstadt Wünsdorf, 40 km südlich von Berlin, zu sehen sein. Es ist das erste Mal, dass ein Teil der verlassenen Militäranlagen als Ausstellungsort genutzt werden kann.

Mit Wünsdorf verwirklicht die deutsche in New York ansässige Künstlerin und Aktivistin erneut ihre Philosophie, ihre Arbeiten an historisch bedeutsamen Orten zu präsentieren, um einzigartige begehbare Erfahrungsräume zu schaffen. Sie beschäftigt sich in diesen Werken mit Themenfeldern, die um den Einfluss historischer Ereignisse wie Krieg und Völkermord auf das Individuum kreisen und stellt diese mit aktuellen politischen und gesellschaftlichen Fragestellungen in einen diachronen Zusammenhang. In ihren Installationen versucht die Künstlerin ihrem Publikum eine haptische Erfahrung zu vermitteln, um eine direkte emotionale Berührung auszulösen und Empathie zu wecken.

Das kleine Wünsdorf in Brandenburg, bekannt als die "Verbotene Stadt", war nach 1945 der grösste Militärstützpunkt der Roten Armee in Europa und als Sitz des Oberkommandos der sowjetischen Streitkräfte ein streng bewachter geheimer Ort und Sperrgebiet für die damaligen Anwohner der DDR bis zum Abzug der Russen 1994. Bettina WitteVeen veranlasste dieser Ort den Fortschrittswahn in der Militär- und Rüstungstechnologie und in der Künstlichen Intelligenz zu hinterfragen und mit der Vergangenheit der Militärstadt in einen historischen Kontext zu stellen.

Die Installation "Götterfunken feuertrunken der Erlkönig: whiteout" verbindet Film, Fotografie und skulpturale Elemente zu einem Gesamtkunstwerk, das wie ein eindringliches Sinnbild dessen erscheint, was in der Gegenwart brennt.

Über Bettina WitteVeen:
WitteVeen ist eine in New York ansässige deutsche Künstlerin. Sie ist in Mannheim geboren, hat 1980 ihren Hochschulabschluss in Amerikanistik und Geschichte am Wellesley College in den USA absolviert sowie an der Ludwig-Maximilian-Universität München Jura studiert. WitteVeens Interesse an Geschichte und Rechtsphilosophie sowie ihre Beschäftigung mit Menschenrechten bilden die konzeptuelle Grundlage ihrer Kunst.

Ihre jüngste Arbeit "When We Were Soldiers… once and young" war eine Installation aus über 100 Fotografien, eine epische Betrachtung von Krieg und Heilung, die 2015 in einem historischen Krankenhausgebäude im Brooklyn Navy Yard in New York gezeigt wurde. Die Arbeit bildete den vierten Teil eines sich über Jahrzehnte erstreckenden Werkkomplexes mit dem übergreifenden Titel "The Heart of Darkness", welcher Installationen in Toulouse, im Goethe-Institut New York sowie in einer unterirdischen Munitionsfabrik in Berlin umfasste. Im November 2018 wird Bettina WitteVeen auf Einladung der Kaiser-Wilhelm-Gedächtnis-Kirche in Berlin in einer Ausstellung mit dem Titel "II.II.I8 Dämmerung" an das hundertjährige Ende des ersten Weltkriegs erinnern. Sie bildet den fünften Teil des Anti-Kriegs-Projekts The Heart of Darkness und wird eine Seitenkapelle der Kirche mit einer freistehenden Kreuzskulptur, Video, Fotografie und einer begehbaren Klanginstallation transformieren.

Mit der von ihr entwickelten Bildsprache möchte WitteVeen zur Entstehung einer Integralkultur nach Ken Wilber beitragen: einer Kultur, die Körper, Intellekt, Geist und Seele in einem ganzheitlichen Spektrum des Bewusstseins erfasst und von Humanismus und Pazifismus geprägt ist.

Veranlasst durch die Geschehnisse in den Vereinigten Staaten seit der Präsidentschaft von Donald Trump hat WitteVeen die All Women's Progress Party gegründet, eine gemeinnützige und unparteiische Organisation und Plattform, die sich für die Rechte aller Frauen einsetzt und für gesellschaftliche, politische und ökonomische Parität kämpft.

Ihre Fotografien sind Teil verschiedener privater und öffentlicher Sammlungen, unter anderem der des Whitney Museum of American Art.