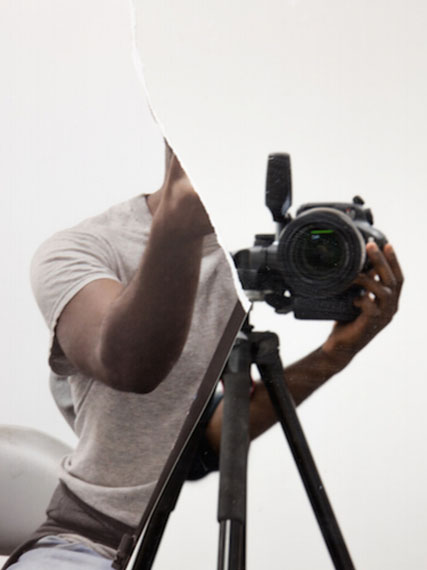 Double Enclosure
Exhibition: 14 Sep – 18 Nov 2018
Thu 13 Sep 17:30

Foam Fotografiemuseum Amsterdam
Keizersgracht 609
1017 DS Amsterdam
+31 (0)20-5516500
pressoffice@foam.org
www.foam.org
Sat-Wed 10-18 . Thu, Fri 10-21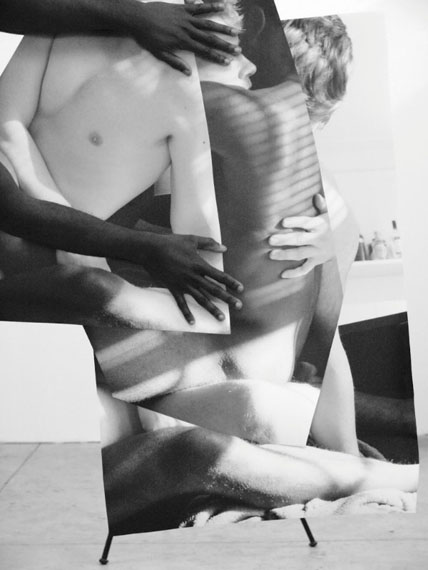 Paul Mpagi Sepuya – Double Enclosure
14 September – 18 November 2018
Paul Mpagi Sepuya (1982, US) explores the conventions of portrait photography and the role of the studio in his work. Sepuya's photographs often contain fragments or compilations from earlier work, which appear in the image as strips or cuttings. These are layered over the camera lens or pasted to the mirror of the studio in which he takes his photographs. Thus his images are not collages in the true sense of the word, but ingenious compositions created in front of the lens and captured in a single shot.
Sepuya's work is rooted in homoerotic visual culture. Friends, muses and intimates from the queer community are the subject of his work. Body parts are revealed and concealed: the entire body is rarely shown. His provocative approach arouses feelings of desire, to see what is hidden. This makes his work more than a dialogue of intimate relationships between the artist and those portrayed; it is also a visual exploration of ideas surrounding representation, identity and sexuality.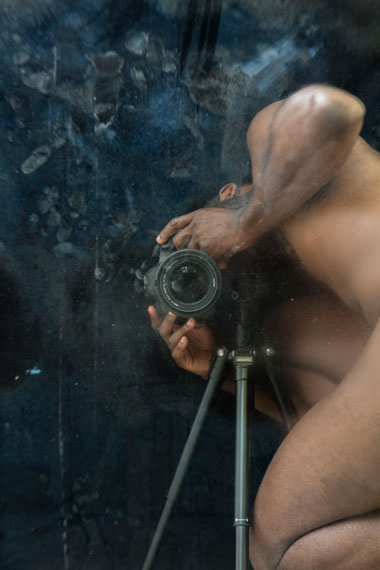 Paul Mpagi Sepuya (born 1982, USA) lives and works in Los Angeles (USA). He studied photography at UCLA (University of California Los Angeles) and NYU Tisch School of the Arts. Sepuya's work has featured in countless solo and group exhibitions, recent examples of which include Being: New Photography 2018 in the Museum of Modern Art and in Trigger: Gender as a Tool and a Weapon in the New Museum in New York. His work can be found in the collections of the Whitney Museum of American Art, the Solomon R. Guggenheim Museum and the Carnegie Museum of Art.
The exhibition was organised in collaboration with Yancey Richardson Gallery, New York; Team Gallery, New York / Los Angeles; and Document Gallery, Chicago.

Artist Talk
The exhibition will be opened on Thursday 13 September in the presence of the artist.
On 14 September Paul Mpagi Sepuya and Senta Simond, who is simultaneously exhibiting her portraits at Foam, will speak about their work in the special event Beyond the Male Gaze. For more info check www.foam.org.
Double Enclosure, by Paul Mpagi Sepuya can be seen from 14 September – 18 November 2018 at Foam. Open daily 10am - 6pm, Thurs/Fri 10am - 9pm.

Foam is supported by the BankGiro Loterij, De Brauw Blackstone Westbroek, Gemeente Amsterdam, Olympus and the VandenEnde Foundation.