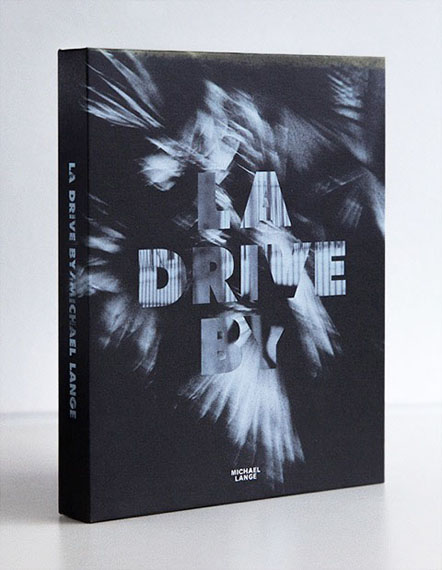 LA DRIVE-BY
Crowdfunding:
Sun 22 Jul
Michael Lange
Am Born 19
22765 Hamburg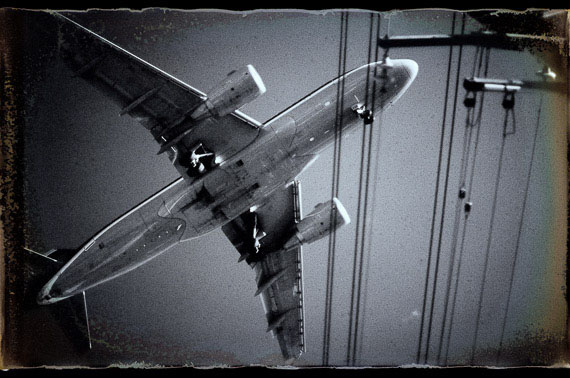 LA DRIVE-BY 1996-2001
"One can read these photographs like Tarot cards since they tell the future of the city that once was desert and will be desert again..."

LA DRIVE-BY dives deep into an unknown Los Angeles of the 90s. Shot out of the car the series focuses on the seedy side of Central and Southern Los Angeles. "Drifting thousands of miles through the endless city I was confronted with obscure and dark places, the unpredictability and the giant puls of the city."

ABOUT THE BOOK
Again the renown Dutch book designer Sybren Kuiper (SYB) challenges the limits of book design. The unique photo book with its numerous fold-out pages display the photographs in the book up to eight times the original page size - leaving the viewer with the impression of looking at multiple posters inside a photo book. Self published and hand-bound with a beautiful Swiss binding the hardcover book will contain 82 images with 20 fold-outs on 192 pages. The book release is scheduled for September 2018.

WHY SUPPORT THIS CROWDFUNDING ON KICKSTARTER
To support an independent and very special book production by an individual artist without outside interference, bound by hand and produced at highest quality standards. Hand-packaged and mailed to you with gratitude directly from the artist. Your support will make this book possible.

In addition, there is a Collector's Edition with print, edition prints in various sizes - including small original prints for small money. To order a book, prints or get further informations: www.la-driveby.com/kickstarter

ABOUT MICHAEL LANGE
After being a magazine/corporate photographer for over three decades (GEO, Stern, ART, Der Spiegel, Time, Fortune, Airbus Industries among others) LA DRIVE-BY (1996-2001) was Michael's initial series turning to personal projects. In the search of deep quests Los Angeles was his perfect screen which resonated deep within. The series was first shown in a large solo show in 2005 at the legendary Postfuhramt in Berlin, followed by gallery shows in Hamburg and at the Noorderlicht festival in the Netherlands. Michael is represented by Robert Morat Galerie in Berlin, Kopeikin Gallery in Los Angeles, photo-eye Gallery in Santa Fe, Wouter van Leeuwen Gallery in Amsterdam and L.A. Galerie in Frankfurt.

Michael Lange
"LA DRIVE-BY"

Crowdfunding für ein Fotobuch: bis Sonntag, 22. Juli 2018 www.la-driveby.com/kickstarter

Buchveröffentlichung: September 2018
LA DRIVE-BY 1996-2001
"Man kann diese Fotos wie Tarotkarten lesen, denn sie weissagen die Zukunft der Stadt, die einmal Wüste war und wieder Wüste sein wird..." (Andreas Kilb, FAZ)

Das Fotobuch "LA DRIVE-BY" taucht tief in ein unbekanntes Los Angeles ein. Aus dem Auto fotografiert, konzentriert sich die Serie auf auf die zwielichtigen und heruntergekommen Seiten von Central und Southern Los Angeles der 90er Jahre. "Tausende Meilen durch die endlose Stadt treibend, war ich mit undurchsichtigen und düsteren Orten, dem Unvorhersehbaren und dem gigantischen Pulsieren der Stadt konfrontiert."

Über das Buch
"LA DRIVE-BY" ist ein Novum unter den Fotobüchern: Der renommierte holländische Buchdesigner Sybren Kuiper (SYB) fordert mit seiner Gestaltung erneut die Grenzen des Buchdesigns heraus. Zahlreiche ausklappbare Seiten zeigen die Fotos im Buch auf bis zum Achtfachen der ursprünglichen Seitengröße an und hinterlassen so den Eindruck, Poster in einem Fotobuch zu betrachten. Selbstverlegt und handgebunden mit schweizer Bindung zeigt das in limitierter Auflage erscheinende Fotobuch 82 Bilder mit 20 Ausklappern auf 192 Seiten.

Zum Crowdfunding
Das Crowdfunding unterstützt die Realisierung einer besonderen Publikation. Das Fotobuch mit 20 vier- und achtfachen Ausklappseiten, ist ein Novum unter den Fotobüchern. Aufgrund dieses Konzeptes kann es nur in Handbindung erstellt werden. Jedes Exemplar der auf 500 Bücher limitierten und signierten Auflage wird vom Künstler persönlich verpackt und verschickt.

Zusätzlich erscheint eine Collectors Edition mit Print, Editions-Prints in diversen Grössen – darunter auch kleine Abzüge für kleines Geld.

Die Buchveröffentlichung ist für September 2018 geplant.

Vorbestellungen für Buch und Prints sowie weitere Informationen:
www.la-driveby.com/kickstarter