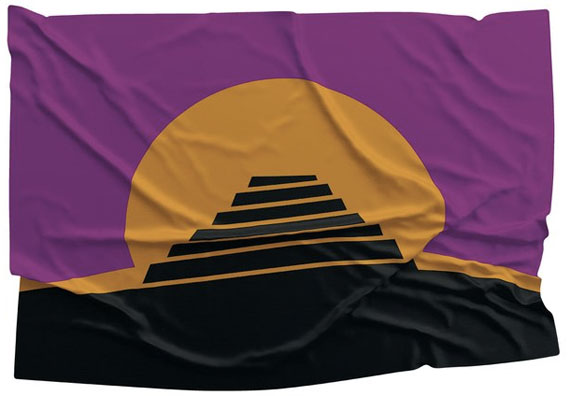 Seen By #10
conlang
Exhibition: 7 Sep – 7 Oct 2018
Thu 6 Sep 19:00
Museum für Fotografie
Jebensstr. 2
10623 Berlin
Tue-Fri 11-19, Thu 11-20, Sat/Sun 11-19

Museum für Fotografie
Jebensstr. 2
10623 Berlin
+49 (0)30-31864825
mf@smb.spk-berlin.de
www.smb.museum/mf
Tue-Fri 11-19, Thu 11-20, Sat/Sun 11-19
Seen By #10: "conlang"

with works by Hasan Aksaygın, Göksu Baysal, Annagul Beschareti, Kim Bode, Rüzgâr Buşki, Miriam Döring, Una Hepburn, Can Kurucu, Estefanía Landesmann, Esra Nagel

Exhibition: 7 September – 7 October, 2018
Oepning: 6 September, 7pm
The 10th edition of the "Seen By" series generates an exhibition structure with 10 artistic positions. The exhibition entitled conlang focuses on the singular/plural articulations of the presence of audiences, artistic forms of invented languages and conlang as a metaphor.

"conlang" has departed from an open call organised for Universität der Künste (UdK) art students aiming to collectively develop an exhibition grammar and discussion vocabulary. During the process, conlang primarily has focused on constructed, artificial, planned, invented, fictional languages including some practical categorisations; engineered, auxiliary and artistic or divisions operated by linguistic factors; a priori and a posteriori languages while the open call was critically asking for reflecting on three questions, and the edited answers from the participating artists will be publicly distributed by the opening event.

"conlang" (seen by #10) will be curated by Misal Adnan Yıldız and will be also conceptually connected with his ongoing research-based curatorial project Mutterzunge, an independent programme in Berlin: www.mutterzunge.org

"Seen By #10" is part of the exhibition series "Seen By", a joint project presented at the Museum für Fotografie and organized by the Kunstbibliothek of the Staatliche Museen zu Berlin and the Universität der Künste Berlin. Its aim is to rethink curatorial and artistic strategies for working with contemporary photography.
Seen By #10: "conlang"


mit Arbeiten von Hasan Aksaygın, Göksu Baysal, Annagul Beschareti, Kim Bode, Rüzgâr Buşki, Miriam Döring, Una Hepburn, Can Kurucu, Estefanía Landesmann, Esra Nagel

Ausstellung: 7. September bis 7. Oktober 2018
Eröffnung: 6. September, 19 Uhr
Die 10. Ausgabe der "Seen By"-Serie generiert eine Ausstellungsstruktur mit 10 künstlerischen Positionen. Die Ausstellung "conlang" konzentriert sich dabei auf die singulare/pluralen Artikulation/en der Gegenwart des Publikums, auf künstlerische Formen erfundener Sprachen und auf Conlang als Metapher.

Ausgangspunkt von "conlang" war ein offener Aufruf für Kunststudenten der Universität der Künste (UdK) mit dem Ziel, gemeinsam eine Grammatik und ein Diskussionsvokabular für eine Ausstellung zu entwickeln. In diesem Prozess konzentrierte sich conlang hauptsächlich auf konstruierte, künstliche, geplante, erfundene und fiktive Sprachen unter Einschluss einiger praktischer Kategorisierungen wie Hilfssprachen, künstlerische Sprachen und die Einteilung anhand linguistischer Faktoren sowie apriorische und aposteriorische Sprachen.

"conlang" (Seen By #10) wird von Misal Adnan Yıldız kuratiert und ist konzeptionell mit seinem laufenden kuratorischen Forschungsprojekt Mutterzunge, einem unabhängigen Programm in Berlin, verknüpft: www.mutterzunge.org

Seen By #10 ist Teil der Ausstellungsreihe Seen By, einer Kooperation zwischen der Kunstbibliothek der Staatlichen Museen zu Berlin und der Universität der Künste Berlin im Museum für Fotografie. Sie hat zum Ziel, kuratorische und künstlerische Strategien im Umgang mit zeitgenössischer Fotografie neu zu denken.