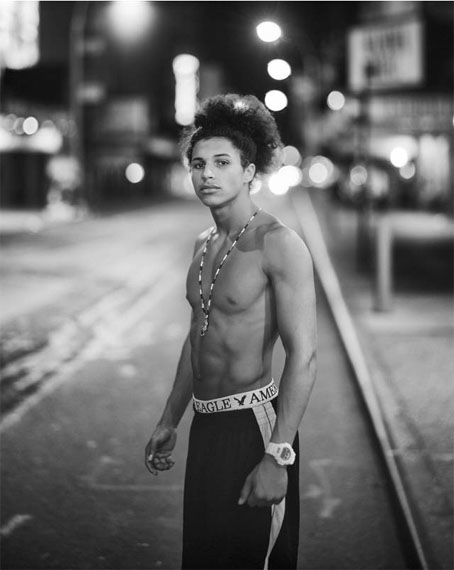 Manhattan Sunday
Exhibition: 8 Sep – 10 Nov 2018
Fri 7 Sep 19:00

Robert Morat Galerie
Linienstr. 107
10115 Berlin
+49 (0)30-25209358
kontakt@robertmorat.de
www.robertmorat.de
Tue-Sat 12-18 +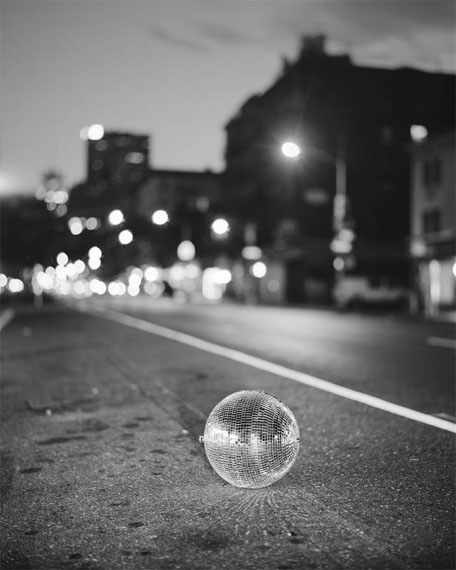 Richard Renaldi
"MANHATTAN SUNDAY"

Exhibition: 8 September – 10 November, 2018
Opening: Friday, 7 September, 7pm
"Manhattan Sunday" is a personal account of New York nightlife and at the same time an homage to New York as a place of self-fulfillment, a canvas on which people have been projecting their desires, dreams and imaginations for generations. The black-and-white large format images describe a Saturday night and a Sunday morning in Manhattan. The series is a collection of portraits, urban landscapes and interiors of bars and clubs, capturing New York's vibrant nightlife and the moment when the clubs release their guests into the morning, into the streets of the sleeping city.

Richard Renaldi, born in 1968, is considered one of the most influential contemporary portrait photographers in the United States. He was best known for his view camera work ("Figure and Ground", 2006 or "Touching Strangers", 2014). "Manhattan Sunday" was awarded a 2015 Guggenheim Fellowship.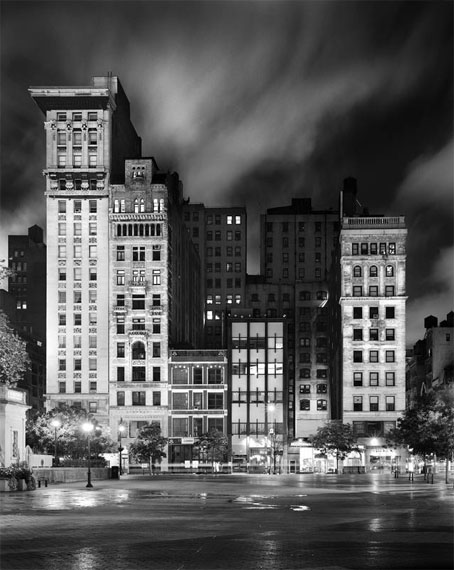 Richard Renaldi
"MANHATTAN SUNDAY"

Ausstellung: 8. September bis 10. November 2018
Eröffnung: Freitag, 7. September, 19 Uhr
"Manhattan Sunday" ist ein persönliches Tagebuch aus dem New Yorker Nachtleben und gleichzeitig eine Homage an New York als einen Ort der Selbstverwirklichung, als eine Leinwand, auf die die Menschen seit Genrationen Ihre Wünsche, Träume und Vorstellungen projizieren. Die schwarz-weißen Großbild-Aufnahmen beschreiben eine Samstagnacht und einen Sonntagmorgen in Manhattan. Die Serie ist eine Sammlung von Porträts, urbanen Landschaften und Innenaufnahmen aus Bars und Clubs, sie erzählt vom pulsierenden Nachtleben und von dem Moment, an dem die Clubs ihre Gäste in die Morgenstunden, in die Strassen der schlafenden Stadt entlassen.

Richard Renaldi, geboren 1968, gilt als einer der einflussreichsten zeitgenössischen Portrait-Fotografen der USA. Er wurde vor allem durch seine Arbeit mit der Großbildkamera bekannt ("Figure and Ground", 2006 oder "Touching Strangers", 2014). "Manhattan Sunday" wurde 2015 mit einer Guggenheim Fellowship ausgezeichnet.