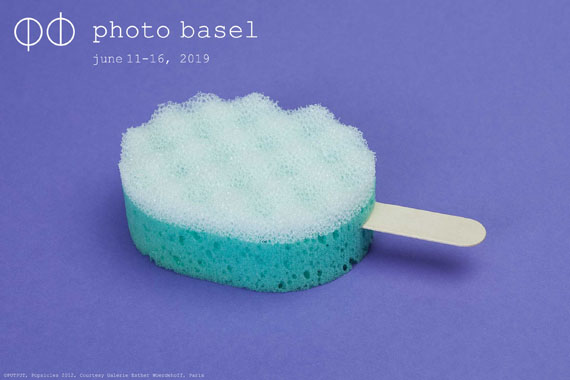 photo basel 2019
Fair: 11 Jun – 16 Jun 2019
Mon 10 Jun
Volkshaus Basel
Rebgasse 12
4058 Basel


photo basel

Basel
photo basel 2019
June 11 - 16, 2019
photo basel - Switzerland's first art fair dedicated to photography and related media will return to the Volkshaus Basel on June 11 - 16, 2019, for its fifth edition during Art Basel week.

Since its inauguration in 2015, photo basel has steadily developed into one of the most prominent destinations for photography collectors, art aficionados and an interested public alike by providing a setting that fosters high quality, promotes engagement and encourages interaction.

In support of our 40 international exhibitors, showcasing more than 530 artworks by over 150 artists, we have compiled a rich while concise program that will provide opportunities for further examination of the medium, more context and room for debate at our fifth anniversary edition. (see full exhibitor list here)

2019 marks the start of collector's profile, a new annual special exhibition that will present selected private photography collections during photo basel. As a premiere of this feature, we are especially proud to welcome and host the Righetti Collection from Berne, Switzerland. Claudio Righetti has compiled one of the most comprehensive and remarkable collections of works by Italian photographer Mario Giacomelli (1925 – 2000). From it, a fine selection of works by Mario Giacomelli will be on display at the Volkshaus Basel during the week of the fair.
After the successful inauguration of photo basel's ALPA Award in 2018, the Swiss camera manufacturer ALPA®, in cooperation with a private collector, will select once again an outstanding photographic position exhibited at photo basel and honor the winning artist with the 2019 photo basel ALPA Award.

Moreover photo basel is featuring the PP Aperture PhotoBook Awards for the second year in a row. The exhibition includes all 36 shortlisted publications from the categories PhotoBook of the Year, First Photo Book and Catalogue of the Year 2018.

After the successful launch of our Master Cabinet in 2018, highlighting vintage or early prints of classic photographic positions in a curated special exhibition, photo basel is delighted to return the Master Cabinet in 2019. Picking up from last year's topic "Pivotal Moments", our upcoming edition will focus on "Tender Moments" in photography. "Tender Moments" will explore people's capacity and need for affection, in images that capture and express the attentive and empathetic nature of this human interaction. And here, it is especially female artists who have produced many iconic images that are permeated with tenderness and care, and whose practice tends to be more true to the emotional and physical state depicted within their photographs.

On Wednesday, June 13th, the five winners of the CAP Prize (International Prize for Contemporary African Photography) will be announced at the fair.

photo basel in situ: This year, the i.collection (1987-2008) assembled by Isabelle Mège will be on display in Basel. For her collection, the amateur model has persuaded 80 photographers to take her picture. Under the patronage of the French gallery Baudoin Lebon (Paris) and La Chapelle de Clairefontaine, 60 of the resulting prints will be shown at Heuberg 24 in 4051 Basel. Vernissage, Thursday, June 6th at Heuberg 24