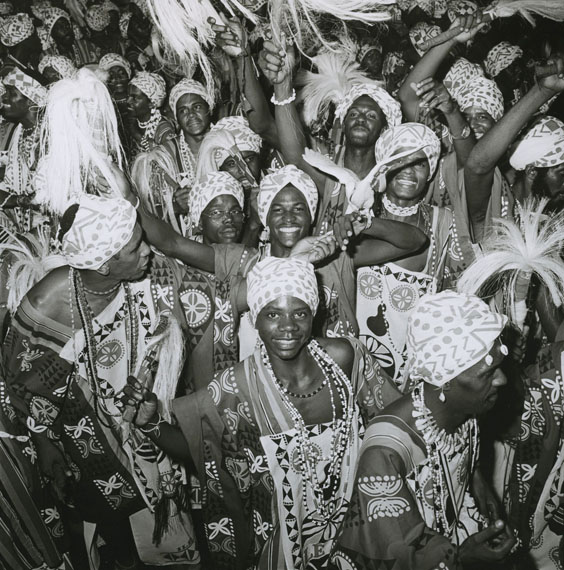 CARNIVAL 1980
Exhibition: 16 Nov 2018 – 13 Jan 2019
Thu 15 Nov 18:00

Galerie Julian Sander
Cäcilienstr. 48
50667 Köln
+49 (0)221-170 50 70
galerie@galeriejuliansander.de
www.galeriejuliansander.de
Tue-Fri 12-18, Sat 12-16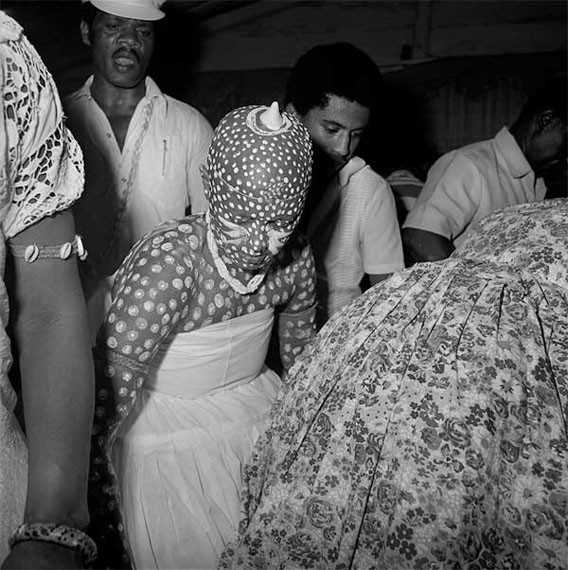 Rosalind Solomon – Carnival 1980

November 16th – January 13th 2018
Opening reception: Thursday November 15th, 6pm
The gallery Julian Sander is very pleased to show the series Carnival 1980 of American photographer Rosalind Fox Solomon. These works are a compelling example of her humanistic-documentary work as well as a visual manifestation of her seen reality with all its consequences.

Rosalind Fox Solomon was born in 1930 in Highland Park, Illinois and currently lives in New York City. She is celebrated for her portraits and her understanding of human suffering, ritual, survival and struggle, which is repeatedly visible in her work. The photographs move back and forth between the personal and the universal. Her talent lies in her ability to interpret and photograph both the social elements of the places she travels to and the obsessions and fears that travel with her.

Rosalind Fox Solomon has been associated with the Sander family for decades. Already in 1978, Gerd Sander showed her work in his Washington gallery. She lived in Washington DC for a period in time around 1977, while her husband was an Administrator of the General Services Administration. She photographed artists and politicians there, including Louise Nevelson, Eva Le Gallienne, William Christenberry and Tony Smith.

Solomon sees photography as a medium and not just as an art form: object and content play an equal role. The gallery Julian Sander picks up on this essential aspect of her work by presenting the photographs as a space-consuming installation, which makes the works tangible in their front and back.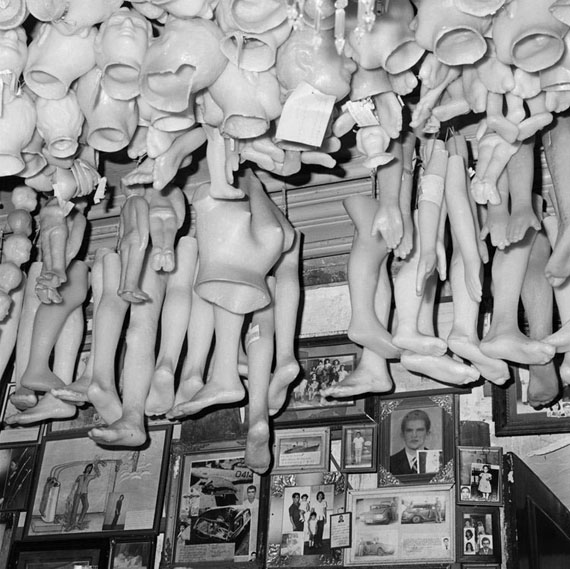 Rosalind Solomon – Carnival 1980

16. November – 13. Januar 2018
Vernissage: Donnerstag 15. November, 18:00 Uhr
Die Galerie Julian Sander freut sich, die Serie Carnival 1980 der amerikanischen Fotografin Rosalind Fox Solomon zu zeigen. Diese Arbeiten sind ein fesselndes Beispiel ihrer humanistisch-sozialdokumentarisch geprägten Arbeit und zugleich eine visuelle Manifestation der Realität aus ihrer Sicht mit all ihren Konsequenzen.

Rosalind Fox Solomon wurde 1930 in Highland Park, Illinois geboren und lebt zur Zeit in New York City. Gefeiert wird sie vor allem für ihre Portraits und die Verbindung zu menschlichem Leid, Ritual, Überleben und Kampf, die in ihren Arbeiten immer wieder sichtbar wird. Die Fotografien bewegen sich zwischen dem Persönlichen und dem Universalen hin und her. Ihr Talent liegt in ihrer Fähigkeit, sowohl die sozialen Elemente der Orte, an die sie reist, als auch die Obsessionen und Ängste, die mit ihr reisen, zu interpretieren und zu fotografieren.

Rosalind Fox Solomon ist seit Jahrzehnten mit der Familie Sander verbunden. Bereits im Jahr 1978 zeigte Gerd Sander ihre Arbeiten in seiner Washingtoner Galerie. Seit 1977 lebte sie für eine Weile in Washington, während ihr Mann dort Administrator der General Services Administration war. Sie fotografierte dort Künstler und Politiker, darunter Louise Nevelson, Eva Le Gallienne, William Christenberry und Tony Smith.

Solomon versteht die Fotografie als Medium und nicht nur als Kunstform: Objekt und Inhalt kommt eine gleichwertige Rolle zu. Die Galerie Julian Sander greift diesen wesentlichen Aspekt ihrer Arbeit auf, indem die Fotografien als Raumgreifende Installation präsentiert werden, welche die Arbeiten von ihrer Vorder- und Rückseite erfahrbar machen.