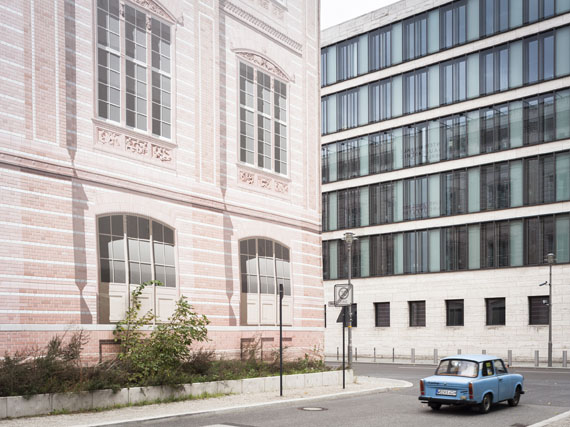 Die zweite Heimat (The Second Home)
Exhibition: 11 Jan – 31 Mar 2019
Thu 10 Jan 19:00

HAUS am KLEISTPARK
Grunewaldstr. 6-7
10823 Berlin
+49 (0)30-902776964
hausamkleistpark-berlin@t-online.de
www.hausamkleistpark.de
Tue-Sun 11-18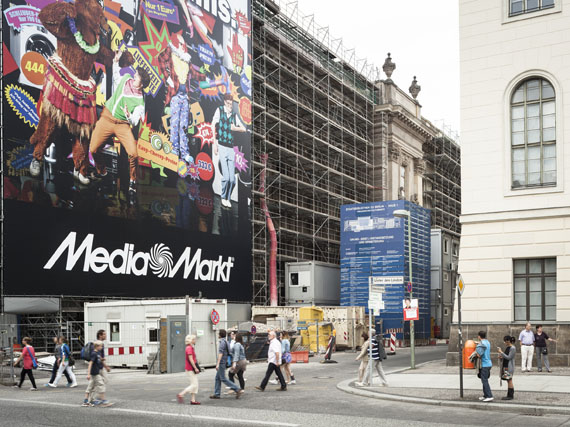 Peter Bialobrzeski
"Die Zweite Heimat" (The Second Home)

Exhibition: 11 January – 31 March, 2019
Vernissage: Thursday, 10 January, 7pm
Introduction: Ingo Taubhorn, Curator Haus der Photographie | Deichtorhallen Hamburg

Artist tour with Peter Bialobrzeski: Sunday, 17 February, 4pm
For "Die Zweite Heimat" (The Second Home), Peter Bialobrzeski travelled throughout Germany with his camera between the years 2011 and 2016. With his photographs the artist attempts to depict the social surface of the country, that country which has been his home for more than 50 years. Through his glance the road becomes a sounding board. Above all, he is interested in the question: What does the country in which I live look like when I capture it in an image? What does the present look like once it is past?

Bialobrzeski shoots exterior spaces that have been shaped by people: the city, the countryside, architecture. People appear when they are able to add a further dimension to the image. The artist's gaze fixes on objects which are often overlooked, which do not seem to have any meaning and which only show their essence once they have been perceived and placed within a particular context.

One can also understand Peter Bialobrzeski's images as fragments seen from the outside, as annotations. The resulting photographs speak for themselves. They do away with a contrived stance of bearing witness and allow themselves to be understood in sociological, documentary and therefore historical contexts.

Peter Bialobrzeski (*1961) is one of the most well-known und internationally successful contemporary German photographers. Since 2002 he has been Professor for Photography at the University of the Arts in Bremen. His work has received numerous awards, including the Dr-Erich-Salomon-Prize of the German Photographic Association. Exhibiting internationally, the artist's photographs can be found in many private and public collections. After its successful start at the House of Photography – Deichtorhallen Hamburg the exhibition can now also be seen in Berlin. The accompanying book of the same name has been published by Hartmann books.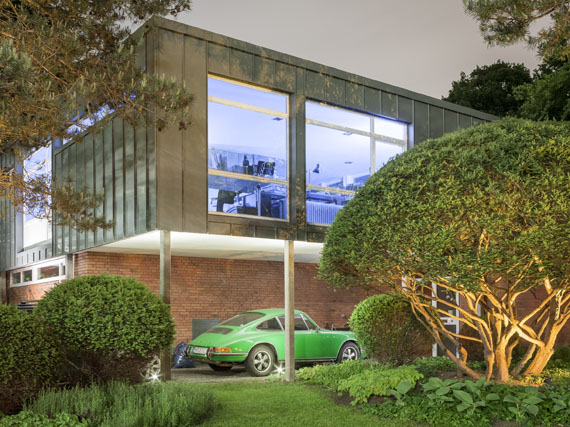 Peter Bialobrzeski
"Die zweite Heimat"

Ausstellung: 11. Januar bis 31. März 2019
Eröffnung: Donnerstag, dem 10. Januar, 19 Uhr
Einführung: Ingo Taubhorn, Kurator Haus der Photographie | Deichtorhallen Hamburg

Künstlerführung mit Peter Bialobrzeski: Sonntag 17. Februar, 16 Uhr
Für Die zweite Heimat reiste Peter Bialobrzeski von 2011 bis 2016 mit seiner Kamera durch Deutschland. Mit seinen Fotografien versucht der Künstler, die soziale Oberfläche des Landes zu beschreiben, das ihm seit mehr als 50 Jahren eine Heimat bietet. In seinem Blick wird die Straße zum Resonanzraum. Ihn interessiert die Frage: Wie sieht das Land aus, in dem ich lebe, wenn ich es im Bild festhalte? Wie sieht die Gegenwart aus, wenn sie als Vergangenheit betrachtet wird?

Bialobrzeski fotografiert den vom Menschen geprägten Außenraum: Stadt, Land, Architektur. Menschen kommen vor, wenn sie dem Bild eine weitere Dimension verleihen. Der Künstler richtet seinen Blick auf häufig übersehene Objekte, die vordergründig keine Bedeutung zu haben scheinen und erst dann ihr Wesen zeigen, wenn sie wahrgenommen und in einen Kontext gebracht werden.

Man kann die Bilder von Peter Bialobrzeski auch als von außen gesehene Fragmente verstehen, als Anmerkungen. Die entstandenen Fotografien sprechen für sich selbst. Sie legen künstlerisch Zeugnis ab und erlauben, auch in soziologischen, dokumentarischen und damit historischen Zusammenhängen verstanden zu werden.

Nach dem erfolgreichen Auftakt des Projektes im Haus der Photographie – Deichtorhallen Hamburg ist die Ausstellung nun auch in Berlin zu sehen. Das gleichnamige Buch erschien bei Hartmann Books. Peter Bialobrzeski (geb. 1961) ist einer der bekanntesten und international erfolgreichsten deutschen Fotografen der Gegenwart. Er lehrt seit 2002 als Professor für Fotografie an der Hochschule für Künste in Bremen. Seine Arbeit wurde vielfach ausgezeichnet, u.a. mit dem Dr.-Erich-Salomon-Preis der Deutschen Gesellschaft für Photographie. Der Künstler stellt weltweit aus, seine Fotografien befinden sich in zahlreichen privaten und öffentlichen Sammlungen.