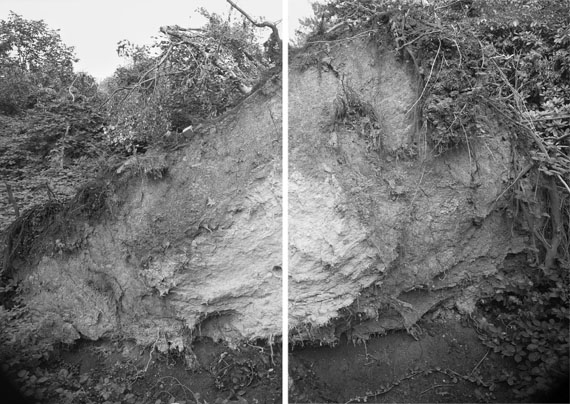 Lukas Hoffmann
Exhibition: 26 Jan – 17 Mar 2019
Fri 25 Jan 17:30

Kunsthaus Zug
Dorfstr. 27
6301 Zug
+41 (0)41-7253344
info@kunsthauszug.ch
www.kunsthauszug.ch
Tue-Fri 12-18, Sat/Sun 10-17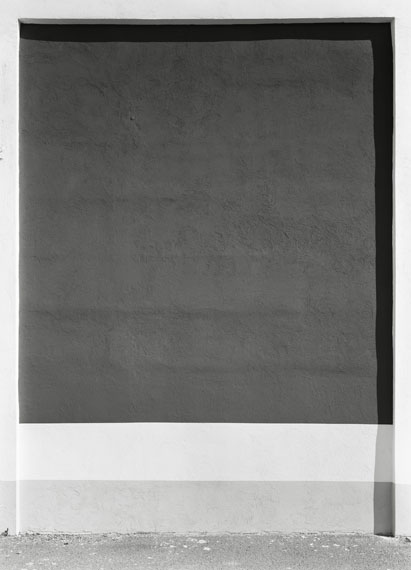 Lukas Hoffmann

Exhibition: 26 January – 17 March, 2019
Opening:Friday, 25 January, 5:30pm
Forgotten and neglected. Cold, devoid of people and inanimate. When Lukas Hoffmann (*1981) cycles through Berlin, it's the marginal areas that catch his eye. He grew up in Steinhausen in Canton Zug, and he went to Berlin after studying in Paris. He lives there now, and there he finds his subjects. Underpasses, house corners, building sites. Hoffmann likes what is desolate. He treats what is marginal with such circumspection that viewpoints, lighting and image details afford his analogue works a great sense of presence and aesthetic quality; they grow beyond themselves until they remind the observer of a painting. These urban brownfields are city outskirts – stagnant, provisional, overlooked – and they fill his images with life.

Once Hoffmann has found a place he likes on one of his forays, he goes back there. He works slowly, fastidiously. The weather, the seasons, the incidence of light – he leaves nothing to chance. He's a constructor.

Hoffmann is someone who from the very start worked in an analogue manner, doing everything himself, from the darkroom to making enlargements and framing his works. He's also a master of the techniques of different cameras. Greyscales are his piano keyboard, as it were, and he plays until his photographs attain the planarity or depth that he desires.

Visitors to the Kunsthaus Zug already could experience Hoffmann's work in several group exhibitions. In early 2019, he will be making a photographic statement with a large solo exhibition, and will be putting new work from recent years on display for the first time in Switzerland. Besides urban architecture, he will also be exhibiting examples of an experiment in which he captures passers-by with a large, portable camera.

In collaboration with the Photoforum Pasquart and Le Point du Jour, this exhibition will then travel on to Bienne and to Cherbourg-en-Cotentin in France. It will be accompanied by a trilingual publication from Spector Books in Leipzig.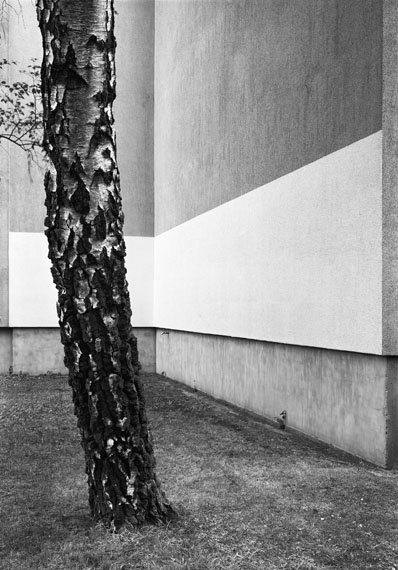 Lukas Hoffmann

Ausstellung: 26. Januar bis 17. März 2019
Eröffnung: Freitag, 25. Januar, 17:30 Uhr
Vergessen, verwahrlost. Kühl, menschenleer und unbeseelt: Wenn Lukas Hoffmann (*1981) durch Berlin radelt, dann sind es Randgebiete, die seinen Blick fangen. In Steinhausen im Kanton Zug aufgewachsen, hat es ihn nach seinem Studium in Paris nach Berlin geführt. Hier lebt er, hier findet er seine Sujets. Unterführungen, Hausecken, Baustellen. Hoffmann mag das Karge. Er behandelt das Nebensächliche mit derartiger Umsicht, dass Blickwinkel, Belichtung und Bildausschnitt den analogen Arbeiten eine grosse Präsenz und ästhetische Qualität geben und sie über sich hinauswachsen, bis sie den Betrachter an Malerei erinnern. Die Brachen und urbanen Randgebiete, abgestanden, provisorisch, übersehen, füllen seine Bilder mit Leben an.

Hat Hoffmann auf seinem Streifzug einen Ort gefunden, den er gerne mag, dann kehrt er zurück. Er arbeitet langsam, akribisch. Wetter, Jahreszeit, Lichteinfall: dem Zufall überlässt er nichts, er ist ein Konstrukteur.

Einer, der von Beginn weg analog gearbeitet hat, der seine Sache selbst macht, von der Dunkelkammer zur Vergrösserung und zur Rahmung. Ein Meister zudem der Techniken unterschiedlicher Kameras. Graustufen sind seine Klaviatur, er spielt sie bis seine Fotografien eine Flächigkeit oder Tiefe erhalten, wie er sie sich wünscht.

Die Besucher des Kunsthaus Zug konnten Hoffmann schon mehrfach in Gruppenausstellungen erleben. Im Frühjahr nun wird er seine fotografische Position in einer grossen Einzelausstellung darlegen und neue Arbeiten aus den letzten Jahren erstmals in der Schweiz zeigen. Neben urbanen Architekturen sind es erste Beispiele aus einem Experiment: Er fängt Passanten mit einer portablen, grossen Kamera ein.

In Zusammenarbeit mit dem Photoforum Pasquart und mit Le Point du Jour wird die Ausstellung auch in Biel und in Cherbourg-en-Cotentin, Frankreich, gezeigt. Dazu erscheint eine dreisprachige Publikation im Verlag Spector Books, Leipzig.