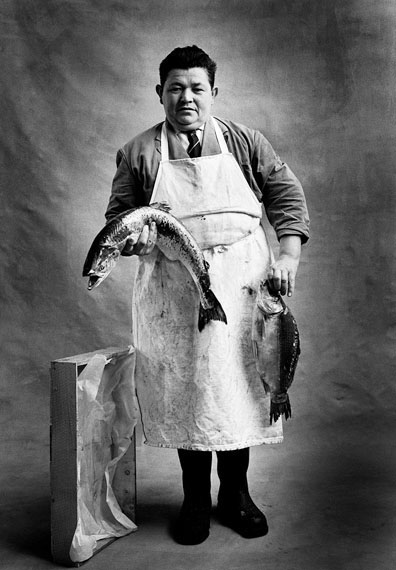 ZURICH PANOPTIKUM
Exhibition: 28 Mar – 16 May 2019
Thu 28 Mar 18:00

BILDHALLE
Stauffacherquai 56
8004 Zürich
+41 (0)44-5520918
info@bildhalle.ch
www.bildhalle.ch
Wed-Fri 12-18:30, Sat 11-16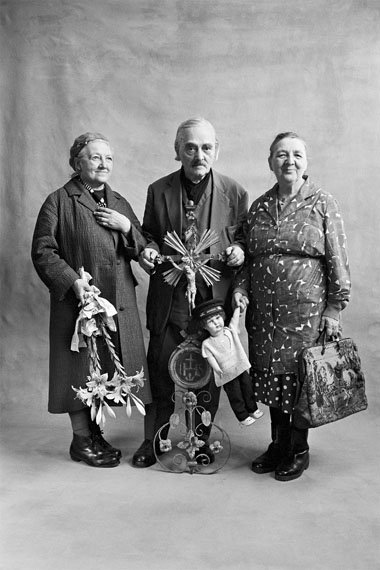 Willy Spiller
"Zurich 1967 – 1976"

Fred Mayer
"ZÜRCHER PANOPTIKUM"

Opening: 28 March – 4 May, 2019
Opening: Thursday, 28 March, 6-9pm

Guest speaker: Stefan Zweifel / Both artists will be present.

The photo book ZÜRICH 1967-1976 by Willy Spiller (Edition Bildhalle) will be released at the opening.
Fred Mayer shows vintage prints from his three-part series «Zürcher Panoptikum», originally published in the weekend edition of the Neue Zürcher Zeitung in 1972, accompanied by a text by Hugo Loetscher. Whether publishers, artists, street sweepers or loiterers, they all appeared in front of Mayer's camera. Following the principle of US photographer Irving Penn, Fred Mayer did not portray his protagonists posing within their familiar milieu, but rather with their guard down against a neutral background in his studio. The resulting portraits of around 90 Zurich residents are intimate and timeless, and include celebrities such as Ueli Prager, Max Bill, Hugo Lötscher, Sigmund Widmer and the painter Varlin.

The exhibition presents the city of Zurich and its people as they lived and worked during the tumultuous times between 1967 and 1976, when youthful rebellion and sexual revolution confronted bourgeois morality and order. The two photographers Willy Spiller and Fred Mayer will exhibit some of their best-known works at Bildhalle, images that are visually intense, absurd and a witty testimony to the zeitgeist of that time.

Fred Mayer is a Swiss photographer, photojournalist, publicist and author. He was born in 1933 in Lucerne, Switzerland, where he attended school followed by a three year apprenticeship with the photographer Otto Pfeifer.

In 1950 he moved to Zurich where he worked as a photographer for more than six years for international press agencies like ATP, DPA, AFP and UPI, producing daily news and reportages. In 1956 he married the Keystone photographer Ilse Günther and began to work as an independent photographer for Swiss press publications such as Neue Zürcher Zeitung, Schweizer Illustrierte and Die Woche.

In 1965, he travelled for his first collaboration with Magnum Photos to Indonesia, where he shot a reportage about former President Sukarno for Paris Match and The Observer. Following this assignment, he worked regularly for Magnum for more than 40 years and continued his press work for some of the most important magazines.

In addition, he published with his wife more than 30 books on a variety of topics, such as Kleinstaat und Weltkirche: Vatikan, published in 1979, as well as books about the Russian Orthodox Church, Chakkar Polo, Japanese theatre and the Chinese Opera. In 2006, Fred Mayer received the Lifetime Award and Honorary Membership from the members of the Swiss Professional Photographers Association.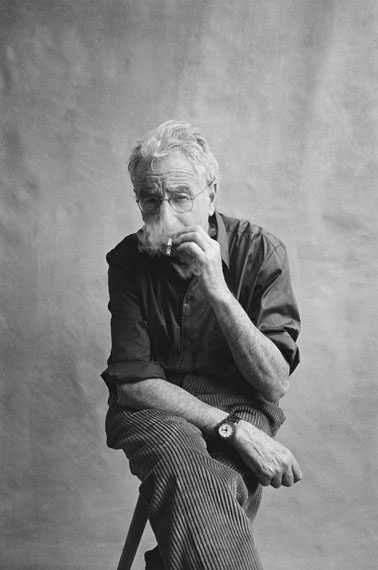 Willy Spiller
"ZÜrich 1967 – 1976"

Fred Mayer
"ZÜRCHER PANOPTIKUM"

Ausstellung: 28. März bis 4. Mai 2019
Eröffnung: 28. März, 18-21 Uhr

Gastredner: Stefan Zweifel / Beide Künstler sind anwesend.

Zur Eröffnung erscheint der Bildband "ZÜRICH 1967-1976" von Willy Spiller (Edition Bildhalle)
Die Ausstellung zeigt die Stadt Zürich und ihre Menschen, wie sie zwischen 1967 und 1976, in Zeiten von Jugendunruhen, sexueller Revolution und Biederkeit, lebten und arbeiteten. Es war eine Zeit, in der Zürich eine ganz andere Stadt war: Rauer, wilder aber auch konservativ, spiessig und sexistisch.

Fred Mayer ist einer der wichtigsten Fotoreporter der Schweiz. Er wurde 1933 in Luzern geboren, wo er die Fotografenlehre bei Otto Pfeifer in Luzern absolvierte.

1950 zog er nach Zürich, wo er für sechs Jahre als Pressefotograf für Agenturen wie ATP, DPA, AFP und UPI tätig war. 1956 heiratete Fred Mayer die Keystone Fotografin Ilse Günther und begann, als freischaffender Fotograf für zahlreiche Zeitungen und Zeitschriften in der Schweiz zu arbeiten, darunter die Neue Zürcher Zeitung, Schweizer Illustrierte und Die Woche.

1965 folgte der erste Auftrag von Magnum Photos in Paris für Paris Match und The Observer: eine Reportage über Präsident Sukarno in Indonesien. Fred Mayer arbeitete danach mehr als 40 Jahre lang regelmässig für Magnum Photos als korrespondierendes Mitglied. Neben der langjährigen Tätigkeit für die Schweizer und internationale Presse, widmete sich Fred Mayer auch eigenen freien Projekten und publizierte zusammen mit seiner Frau über dreissig Bücher, u.a. über den Vatikan, die russisch-orthodoxe Kirche in Russland, über Sibirien, das Japanische Theater und die Chinesische Oper.

Persönlichkeiten wie Sophia Loren, Louis Armstrong, Duke Ellington, Indira Gandhi, Dalai Lama und König Hussein standen vor seiner Kamera. Kriegsreportagen aus Vietnam und Afghanistan, das Innerste des Vatikans, Walfang in Sibirien oder Kosmonauten der sowjetischen Raumfahrt sind nur einige Stationen auf seiner grossen fotografischen Reise. 2006 bekam Fred Mayer den Lifetime Award and Honorary Membership von den Mitgliedern der Swiss Professional Photographers Association verliehen.