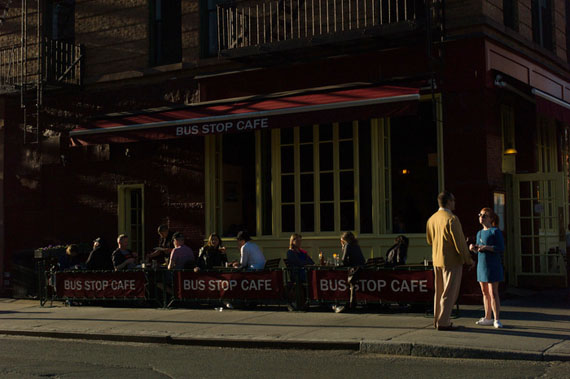 CHERVINE
Exhibition: 1 Mar – 1 Jun 2019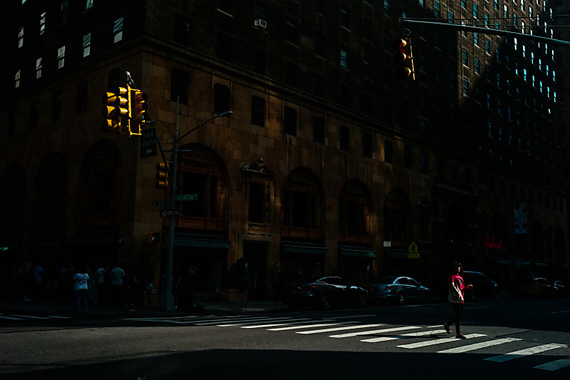 Through the streets of New York, Chervine reveals the theatre of everyday life and composes his photographs with light and colour.

Chervine was born in 1972 in Iran. He grew up in Paris and moved to New York in 2008. A self-taught photographer, he trained during his many trips around the world and began working as a press and fashion photographer. Since 2015, he started working on a personal series, photographing the city and its scenes, in black and white and mostly in colour. His work has been shown in several exhibitions in France and abroad and was seen at the Night of Photography in La Chaux-de- Fonds (Switzerland) in February 2018.

Chervine called this series Solitudes and light isolates the people he photographs, showing the loneliness and anonymity of the cities but also what brings us together and unites us. With an empathic glance, Chervinecaptures passers-by in the small theatre of everyday life.

A woman looks at the sun, a couple chats over a coffee, a mother and her daughter cross the road, these innocuous moments, the photographer sublimates them with a search for chiaroscuro that dramatizes the scene and plunges us into a cinematographic world. Chervine invites the viewer to imagine the story of these anonymous figures, both close and foreign at the same time.

Immersed in New York's spectacular urban landscape, the photographer looks at his subject in the tradition of street photography and manages to capture the decisive moment, this symbol of photography, which preserves movement, the souvenir of an atmosphere, the fleeting nature of light and shadow. With a mastery of colour that echoes the great American masters of the 60s and 70s, Chervine seeks contrasts, brightness and the colourful touch that illuminates the image. Conversation, Mother & Daughter, Yellow Shirt, Red Haired, the titles of his photos clarify their subject, the scene or detail that caught his attention when he shot. Highly contrasted, his images concentrate the light on the focus point, illuminating a show that takes place every day in front of our eyes in the city and that we often neglect to notice.

The exhibition of Chervine's photographs is organized with Galerie Esther Woerdehoff, which represents him.